Our 33 Favorite Fundraising Ideas
Crowdfunding is a perfect fundraising method for organizations of all sizes. Not only is it simple to create a fundraising page, but it's also cost-effective.
Set up your campaign, establish a goal, and reach out to donors, friends, and family members to ask for donations for your cause.
A charity auction is the perfect fundraising event because you can interact with your donors while you raise funds.
By using mobile bidding tools, your donors will be able to spend less time running around and checking on bids and more time learning about your cause.
If your organization is planning on hosting a shoe drive, you should try Funds2Orgs!
They will help you plan your fundraiser, pick up the shoes that you've collected, and then send you a check based on the pounds of shoes you sent in!
More and more supporters are gravitating towards their phones to interact with nonprofits and make contributions. Text-to-give offers your donors a convenient option.
The best part: you just need to find a provider who will do the hard work for you!
#6: Online Shopping Fundraiser
Donors can contribute to your organization just by shopping online! With tools like Gumdrop, your supporters will receive deals on clothes, technology, food, and other products.
A percentage of the money donors spend will be donated to the organization of their choice.
Product fundraising is one of the more traditional forms of raising money, but that doesn't mean that it isn't effective!
Your organization can sell anything from cookie dough to coffee beans to lollipops and more!
Selling products is so successful because you can promote your cause and engage supporters at the same time!
#8: Peer-to-Peer Fundraising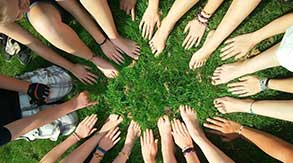 Instead of raising funds on your own, with peer-to-peer fundraising, your supporters become fundraisers!
Supporters will create their own fundraising pages, set goals, and solicit donations from their peers.
You'll be engaging your existing donors and gaining new donors in the process!
While advocacy is not technically a fundraising idea, raising awareness and funds go hand-in-hand.
No matter how you're raising funds, it's important to share your cause if you want to raise money. Plus, by creating advocacy opportunities, you're providing your donors with other ways to support your nonprofit.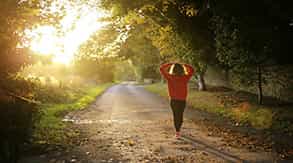 Walkathons are long distance walking fundraisers that are well-suited for hospitals and other health-related organizations. However, walkathons can work for any cause.
You can raise money by charging a registration fee and selling products during the event.
You can sell engraved bricks to raise money for your university or if your organization is doing renovations or building a new facility.
This fundraiser is a way for donors to support your cause and become a permanent fixture in your project. You can construct the bricks into a walkway or dedication wall.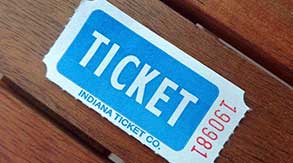 A 50/50 raffle is the perfect fundraiser because it doesn't require any upfront costs. The winner of this raffle receives half of the funds raised.
Not only is it inexpensive, but donors will get a kick out of contributing and watching the prize money get higher and higher with every donation.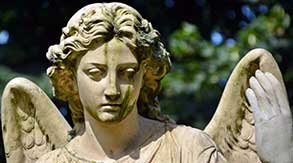 An angel festival is the perfect fundraising event for churches, but other organizations can host them too. Have your supporters create angels using whatever materials they wish.
At the event, supporters can view all the angles, as well as enjoy hot chocolate and Christmas-themed carnival games.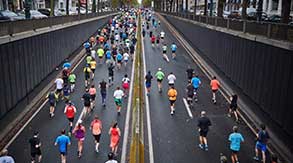 Since marathons can take months to plan, this fundraising idea is best for larger nonprofits with a budget and team to help run the event.
To make your marathon even more successful, you can set up an online registration page and sell products (like t-shirts!).
#17: Interactive Video Fundraiser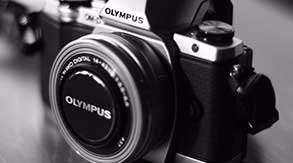 If you're looking for a way to engage your supporters and raise funds online, try creating an interactive video fundraiser.
For this fundraiser, you should choose an activity, record a few staff members completing the challenge, and then encourage supporters to do the same!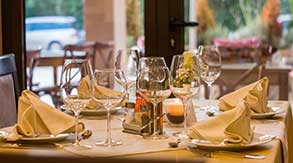 Even though galas require a lot of planning and prospect research, your nonprofit has the opportunity to raise a lot of funds with this formal event.
Plus, it will give you the chance to interact with major gift donors and thank them for all their contributions to your organization so far.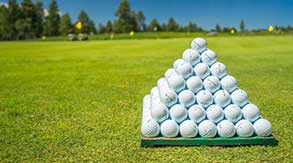 A golf tournament can be formal or informal, making it a great option for many nonprofits. It's an active event that gets your supporters out on a beautiful day.
With a golf tournament, you'll have the opportunity to get to know your donors better.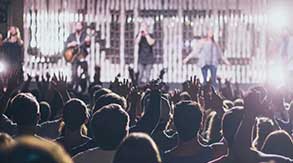 A themed party is a versatile way for your organization to raise funds. Your organization has so many possibilities — from an 80s-themed party to an event where guests can bring their dogs.
Charge an entrance fee (with a discount for those in costume) and make sure your guests have fun!
#22: Best Seat in the House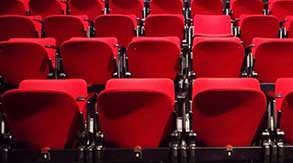 The best seat in the house fundraiser is essentially a raffle fundraiser; the only difference is that the prize is two great seats to a sports game, concert, or another performance.
Schools often use the fundraiser, but other organizations can use this fundraiser too. Just get prime seats to a popular event for your prize.
#23: Partner with a Restaurant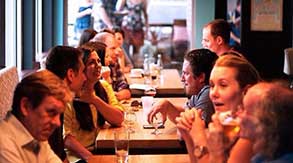 Many restaurants — Panera, Zaxby's and Moe's — will host fundraising events where a percentage of the money raised will go towards your nonprofit.
Since your supporters are already going to these restaurants for meals, your nonprofit doesn't have to spend much time planning an event. Just let supporters know about your event in advance.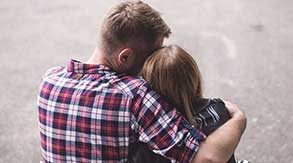 The date auction is a fun twist on a traditional charity auction. You can auction off fun dates, like a picnic in the park or tickets to the movies, along with eligible men and women.
Since this auction has a more informal atmosphere, have fun with your event by creating a theme.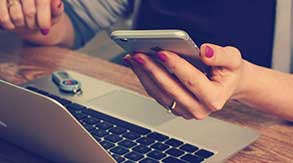 Corporations often reward employees who participate in walkathons, marathons, and other fundraisers.
The company will match a portion or all the funds an employee raises for the event. All your nonprofit has to do is let your supporters know that this is an option for donors.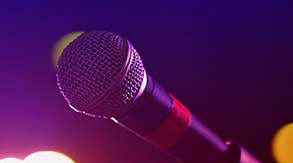 You can partner with a local bar or restaurant and have a karaoke night to raise funds for your nonprofit. Your supporters can come and enjoy a night of fun and singing.
Make sure to promote your event on social media or by posting flyers around the community to get people excited.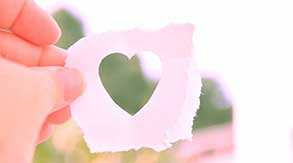 The chain of hearts fundraisers is a simple way to raise money. Plus, it allows you and your community see how many people support your cause.
You just need to ask donors to purchase a paper heart. You can also partner with local businesses to see if they'd be willing to sell hearts.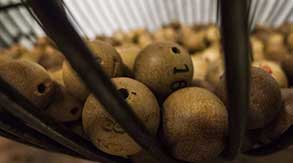 Basket raffle bingo — a combination of both a raffle and a bingo game — is a fundraiser that can be used by many nonprofits.
Your guests can play a game of bingo while participating in raffles for a chance to win different themed baskets. It's a fun and exciting event for everyone!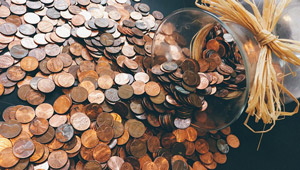 Penny drives, when done effectively, can raise money and awareness for your cause. Plus, there are so many variations of this fundraiser that you can try!
All you need to do is set a large container in a well-trafficked area and let people know why you're fundraising. Supporters can give their spare change—it doesn't have to be just pennies!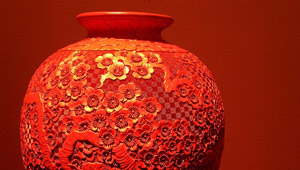 Museums are the perfect venue for a charitable dinner party. Guests can discuss the various exhibits and have a delicious meal all while supporting a good cause.
To raise money, you can charge admission and have corporations sponsor tables at your event. Additionally, you can pair your event with an auction or raffle.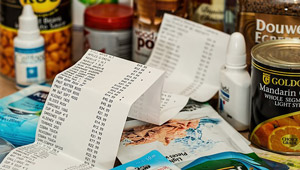 Checkout charities are a type of cause marketing between organizations and retail businesses for mutual benefit. When you partner with a local retailer, their cashiers will ask for donations when customers make a purchase.
Make sure you have effective messaging and a method to collect both cash and credit card donations.
Fundraising Ideas for Events
Top Three Event Ideas
Start with these three then explore the other 26 event ideas.
Giving kiosks are the perfect fundraising event additions because they eliminate the need for cash only donations.
With giving kiosks, you can accept donations on the go and offer your donors more convenient ways to give! Plus, the donations go straight to your bank account–no need to make a deposit!
Silent auctions — a type of charity auction — doesn't require an auctioneer. In fact, all the bids are made on bid sheets or via mobile phones. 
Silent auctions can be the most ideal type of auction for nonprofits because there are no overt displays of wealth. Donors can place their bids at their own discretion.
Crowdfunding, also known as peer-to-peer fundraising, is a new and innovative way for your organization to encourage your donors to raise money for your next fundraising event or cause.
Your organization essentially recruits your loyal supporters to fundraise on your behalf.
These fundraisers ask their friends, family members, and coworkers for donations in the weeks leading up to an event.
Then, they participate in the event (usually a marathon, walkathon, or cycling event).
Your nonprofit gets to connect with your donors and raise money for your cause.
Crowdfunding is one of the best ways to raise money for your cause because it directly involves your donors in the fundraising process and can help you raise a lot of money.
Because donors ask their peers for donations, your donor base has the potential to double!
Additionally, crowdfunding can be a great opportunity for your donors to learn more about your organization and cause.
Plus, they get to participate in a fun event with other supporters of your cause!
Crowdfunding is a great way to strengthen your donor acquisition and retention rates.
The first thing you'll need to start crowdfunding is a great crowdfunding platform. The best platforms will have certain features like individual pages or fundraising thermometers.
Additionally, you need to recruit some supporters to ask for donations on your behalf.
These fundraisers should have a tie to your organization and have a large network of peers to solicit donations from.
You'll also need to plan an event to take place at the end of the fundraising period.
Don't forget to prepare your fundraisers with all of the right tools they need to fundraise.
A silent auction is a great way to bring your donors together for a night of bidding wars, excitement, and fun!
A silent auction is an event that sells off unique items or experiences to the highest bidder. They can differ slightly in structure, but the underlying principle is the same.
The items being auctioned off can be donated by individuals or businesses, but your nonprofit will likely need to actively go after these in-kind donations.
During the event itself, your donors will place their bids with either mobile bidding software or with printed out bid sheets.
At the end of the night, whoever has the highest bid for each item goes home with that item, and your nonprofit goes home with the price they paid for it. Everyone wins!
Silent auctions can be difficult to plan, but they can be extremely rewarding for your organization and donors.
Donors will likely get excited about bidding on the unique items you've procured, but they'll also be happy that they can donate the money to your organization's cause. 
Additionally, your nonprofit gets to learn a little more about your donors. Interacting with supporters at a silent auction strengthens your relationship with them.
Plus, silent auctions are just plain fun. People get to eat, drink, be merry, and win fun and unique items or experiences.
Silent auctions are truthfully one of the best fundraising events out there. They have the potential to generate revenue year after year and are super fun for donors.
Just like any fundraising event, silent auctions can take a lot of time and effort to correctly plan and execute.
You'll need to determine what kind of auction software you need. If you are going to use mobile bidding software, make sure that your provider offers that option.
You'll also need to procure items to auction off, of course! Ask individuals in your community and some of your supporters. You can also ask local businesses.
Additionally, you'll have to promote your silent auction across traditional and digital communication methods.
Planning a silent auction will take a lot of forethought and preparation. But with the right team members by your side, you should be able to plan a splendid fundraising event!
Hosting a talent show is a great way for your community to get together to applaud local individuals and their special talents.
Hold auditions beforehand and perform rehearsals to make sure that the night will go off without a hitch.
Charge a small entrance fee for participants and an admission fee for audience members. You can also sell concessions and ask audience members to pick their favorite act by voting with their dollars.
The most popular performer gets a small prize and the pride of knowing that he or she is the most talented individual in the community.
Plus, your organization brings in some extra money!
Talent shows bring people of all ages and backgrounds together for a great night of laughs, gasps, and fundraising!
Additionally, there are so many ways for your organization to raise money if you decide to host a talent show.
Charging an admission fee is the most obvious, but concessions are another great option. Perhaps the most lucrative, however, is to have audience members vote for their favorite talent with their donations.
You don't have to form a committee of judges. The audience members get to choose the best act and their "votes" are turned into revenue!
Everyone can have fun, and your nonprofit receives funds!
Obviously, the most crucial component of any talent show is the talent. Make sure you have a variety of performers!
You can hold open auditions to see who would be the best fit for your talent show fundraising event.
You'll also need a venue and a way to sell tickets to audience members. You could always sell them the old-fashioned way, but it's much easier with ticketing software. See what options work for your event.
Then, you'll need to promote your talent show. Put up fliers around town, send out emails, and post about the fundraising event on social media.
Planning will take some time, but it will be rewarding!
Everyone likes a little friendly competition, and if that desire to win can be translated into donations for your nonprofit, then everyone's a winner!
Your nonprofit can host a trivia night at a local pub, bar, or restaurant. Ask for donations throughout the night, and see if the bar will donate a portion of the proceeds. You can also charge a small fee to participate in the fun.
A trivia night can foster friendly competition between individuals in the community and help you raise money for your cause.
A trivia tournament is a fun event on it's own. But if you can generate a little revenue for your nonprofit during the course of the night, you get fun and funds.
Additionally, a trivia night can be the perfect setting to inform others about your nonprofit and your cause. You can have a category of questions that relate to the cause you champion or the problem you're trying to solve.
Trivia is a great way to bring your community together and unite them to help you raise more money for your cause or a specific project.
One of the first steps to planning a trivia night is to determine a location. You might need to ask local business owners if they're open to the idea of hosting an event.
You'll then need to determine the categories, questions, and scoring system for your trivia event. Next, you should start promoting your event on social media, with email, and using other marketing materials and methods.
Your trivia night can be as formal or informal as you want it to be. Just make sure that everyone understands how they can donate to your cause!
What could be better than raising money for your organization while highlighting local musicians? Battle of the Bands can help you do both!
Pull together some local bands, book a venue, and advertise with flyers, social media, and radio ads to create a Battle of the Bands in order to fundraise for your cause!
You can charge a cover for the audience to come watch or a fee for the bands to come play, since you're offering them some great exposure for a respectable cause.
Ask if you can receive a cut of the money that the bands make from merch. Sell concessions for the audience members, too!
Most people love listening to and supporting local musicians, whether it's a high school garage band or an established local act.
A community Battle of the Bands allows these local bands to get some exposure while your nonprofit raises money. Plus, your audience gets to listen to a cool concert.
Depending on how you structure your Battle of the Bands fundraiser, your organization could raise some serious cash while simultaneously supporting local talent.
A Battle of the Bands fundraiser takes a lot of coordination and planning, but if you can pull it off, it can be a great event for everyone involved.
First, your nonprofit will need to choose a venue and set a date. Then, start looking for local bands who want to perform!
You can hold auditions to find bands that people will want to come out and see. Once you've selected your line up, start promoting your Battle of the Bands fundraiser.
Use traditional communication channels like direct mail and newspaper ads and create Facebook events and send out promotional emails to members of the community.
When the big day arrives, make sure that you have a way to collect payments for tickets and concessions. Then, sit back and enjoy the music!
Everyone loves having a good laugh. Why not use a comedy night to bring some laughs to your community and some funds to your organization?
A comedy night can be hosted nearly anywhere from a pub or bar to a school auditorium. It all depends on your audience and the type of comedians you book.
You can charge comedians a small fee to participate and also charge admission at the door. Additionally, attendees can vote with their dollars for their favorite jokester.
As with any fundraising event, snacks are a must. Make sure you sell tasty concessions.
They say that laughter is the best medicine. And even if no one in your audience is sick, a comedy night can still be a great fundraising event.
Local comedians get to test out some of their material and get their names out there. Your audience members get to howl with laughter, and you generate revenue!
Comedy nights can take a lot of planning, but they can be extremely rewarding for every party involved. If you want, you could even make it an annual event!
Consider hosting a comedy night as your next fundraising event. They're no joke!
First, you'll need to put the word out that your nonprofit is looking for local comedians. Advertise online and offline.
You'll need to screen the comedians beforehand, especially if you're inviting children and families to the event. You wouldn't want to drive donors away with inappropriate joke material.
Make sure you also do a few run-throughs of the event. You want your comedy night to flow well and with as few hiccups and mistakes as possible (unless they're part of a joke!).
Additionally, you'll need a way to accept payments for tickets and concessions.
Karaoke nights aren't just for Friday nights at your favorite local establishment. They're also a great way for your organization to raise some serious cash!
Charge admission for attendees and allow them to request certain songs for a few bucks. Additionally, those who aren't rocking out to some classic hits can vote for their favorite vocalist with their dollars.
Make sure you have a concession stand (with or without alcohol depending on the venue and the situation) as well as a functioning karaoke machine with all of the latest hits.
Many people love getting up and belting out their favorite songs in front of friends and strangers alike. And a karaoke fundraiser lets them do that while raising money!
You can also use a karaoke fundraiser as an opportunity to get the word out about your nonprofit and your cause. After every few songs, a representative can steal the mic for 5 minutes to talk about your organization.
Members of your community get to have a great time singing with their friends while your nonprofit makes some extra cash. What's not to love about a karaoke fundraiser?
First, you'll need to select a venue and a date. Ask a local bar or restaurant if you can host your fundraiser there. If not, you can always find space at a community building.
Then, start getting the word out! You'll want to advertise at least a few weeks in advance. Put up flyers, create a Facebook event, and send out emails. You want to make sure that everyone in town knows about your event.
Then, charge admission as people come in. If you host your event at a local bar or restaurant, ask the owner if they would be willing to split that night's income with your organization.
Museums are great venues to host dinner parties. The various pieces and exhibits are great conversation pieces, and supporters get to interact with one another and your organization in a classy and welcoming atmosphere.
Obviously, you'll need to plan to feed more than just a handful of people, but you can cover the cost of food by selling tables at different levels. 
You'll need to be aware of people's dietary restrictions and allergies before serving them, but you can include this information on the invitation or the RSVP. Additionally, you can host a silent auction during the dinner party so that attendees can bid on donated items or experiences like a free painting class or a weekend trip to the beach.
Museum dinner parties can be the perfect events for your major gift donors and prospects. The atmosphere can have an exclusive feel to it, and your major gift donors can mingle with your nonprofit's staff members and learn more about your organization.
Plus, a museum dinner party is a great opportunity to steward and cultivate the relationships you've already started building with your supporters.
And with the right planning and execution, a museum dinner party can be an extremely rewarding fundraising event. Not only can you develop donor relationships, but your organization might be able to raise a lot of money from your attendees. You could even recruit a few volunteers during the night!
First, you'll need to form a planning committee. This committee will make all of the relevant event planning decisions and will help your museum dinner party be a success. They'll choose the event space, create the night's menu, and find entertainment.
Then, you'll need to send out invitations to your major gift donors. Don't think that an email will cut it! Send out direct mail invitations for a personal touch.
Then, create a plan for your fundraisers and other staff members. A museum dinner party is an opportunity for your organization to get to know your donors a little better. Assign different staff members to particular tables where they can talk to donors and answer any questions they might have about your organization.
Galas are one of those fundraisers that require a lot of planning beforehand, but when they're done correctly, they can be a great way for your top-tier donors to get together and raise money for your organization at a glamorous event.
You can sell tables to groups of donors for a set price and offer discounts for purchases of two or more tables.
Galas are also a perfect opportunity to host a silent auction. You can encourage gala attendees and local businesses to donate items or package deals (like a trip to a cabin or a beach house) that attendees can bid on throughout the night.
Make sure you also have a lineup of speakers that can talk about the current and future projects that your organization is working on. That way, gala attendees are aware of what their donations are going toward.
A gala can be a great opportunity to connect with your donors on a more personal level. Because they're busy mingling with each other, your staff and volunteers have the chance to talk about your organization and your upcoming projects.
Galas are also perfect events if your organization is looking to secure large donations from major gift supporters.
Galas typically aren't cheap events to attend. Tickets are usually hundreds if not thousands of dollars. But some donors decide to give above and beyond the sticker price, adding even more to the night's revenue.
Beyond the monetary benefit of galas, they are great events for giving important updates to donors. If you're kicking off a particular campaign or starting on a new project, a gala is the perfect place to get that info out.
Galas tend to take several months if not a whole year to plan. First, you'll need to determine where and when you'll host the gala and form a committee to handle all of the particular logistics that come with executing a successful gala.
Then, you'll need to use prospect research to find the most ideal attendees for your glamorous fundraising event.
A donor who has only ever given $10 to your organization probably wouldn't be interested in paying a lot of money for a gala ticket. But a loyal supporter who regularly gives to your cause might be more willing.
Then, you'll need to figure out all of the logistics. Find a caterer. Look for tasteful decorations and chairs and tables. You'll also need to have a few speakers that can highlight the great work that your organization is doing.
A marathon is the type of fundraiser that's best for larger organizations with a budget that can support all of the planning and tools needed to make an event of this size happen.
This kind of event is one that has the potential to bring in a whole lot of revenue for your nonprofit — as long as you have an event fundraising committee to make all of the necessary preparations for the race.
The cost for participating in well-planned marathons can range from $100 to $200, which can add up to a lot of money for your organization.
A marathon is a great way to get supporters of all ages running or jogging for a good cause. Not only are your supporters getting some great cardio, you're also raising money!
Additionally, hosting a marathon is a great way to put your organization's cause front and center. You can make t-shirts, water bottles, wrist bands, and other merch that highlight your nonprofit's mission.
Then, every time someone wears the t-shirt or uses the water bottle after the marathon, they are reminded of your organization and might even donate!
A marathon takes months and even sometimes a year to plan. Make sure that you establish appropriate goals and form solid committees to help you with planning from start to finish (line!).
You'll also need to properly promote your marathon to the right people. Look through your donor database to find supporters who have participated in active events in the past. They're your best bet for marathon runners.
You can even set up an online registration and donation page specifically for your marathon, making it easy for supporters to sign up and give to your cause.
Getting fit while raising money for your nonprofit? Doesn't get better than that! Walkathon fundraisers have always been popular, and there's a reason for that: they work!
A walkathon is an event typically hosted by a community, school, or large nonprofit where participants raise funds for their cause by collecting money or pledges for walking a predetermined distance.
These sponsorships or pledges can help your organization raise a lot of money, but you can also sell t-shirts, water bottles, and other merchandise to raise more!
One of the biggest benefits of a walkathon fundraiser is that it has the potential to raise a lot of money for your nonprofit. Plus, they promote active and healthy lifestyles.
Additionally, walkathons pair well with peer-to-peer fundraising, which can expand your nonprofit's reach and boost your donor acquisition numbers. By using P2P fundraising, your donors can raise money on your behalf.
The benefits of walkathons outweigh all of the stress that comes with planning a walkathon. Your donors get to exercise and your nonprofit generates extra revenue.
To get started with a walkathon fundraiser, you'll need to determine a walking route and set a date (and don't forget to plan for rain or other bad weather!).
Then, you'll need to find a peer-to-peer fundraising platform that allows your walkers to fundraise on your organization's behalf. You can also give them social media and email templates that they can send to their peers.
Your peer-to-peer platform can also be used as a storefront to sell t-shirts, water bottles, wrist bands, and other merchandise. Your donors will love walking for a good cause!
Basket Raffle Bingo combines the elements of a game of bingo with a raffle, with the prizes being different themed baskets!
Your attendees can play a fun game of bingo and participate in different raffles throughout the night.
The baskets that are up for grabs can be donated by members of the community or by local businesses. Just make sure that you have enough prizes!
Charge players a standard admission fee that gives them a set number of bingo cards. If they want to buy more during the event, sell them for an extra fee.
People of all ages love playing bingo. And when there are cool prizes like themed baskets, this fundraising event can easily become a huge hit.
An additional benefit is that your nonprofit can bring individuals together for some friendly competition.
Plus, if you price the bingo sheets and admission tickets at a reasonable (but profitable) point, a basket raffle bingo event can bring in a lot of donations.
And since your donors are all in once place at one time, you can easily get the word out about your nonprofit's cause, mission, and upcoming projects.
First, you'll need to set a date and a location. Bingo usually takes place in a large indoor space like a gymnasium or community center.
You'll obviously need volunteers to help set up the tables and arrange the baskets and other prizes.
Then, you'll have to obtain the prizes for the baskets. You can contact local businesses and members of the community to donate the baskets.
Then, promote your event! Make sure that everyone knows when and where bingo is. You can even sell tickets online beforehand if you want!
A date auction will not only help you raise money for your organization, but you might also help two people find the love of their life!
Auction off fun dates like a lake trip or lunch in the park with guys and gals in the community.
You can customize each date so that everyone gets a good laugh and has an opportunity to bid on a date that interests them.
Get creative with your date ideas! You can collect money you raise from bids and charge bidders a fee at the door to raise more funds.
Date auctions are a less-serious take on a normal auction. Dates can have silly or ridiculous themes to increase the chances of bidding.
But auction bidding isn't the only way you can make money with a date auction event.
Selling concessions and charging admission at the door can give your organization an extra fundraising edge.
And as an added bonus, you might just help two people find true love! Host a date auction and start raising some extra money for your cause.
Obviously, you'll need to set a date and location for your date auction. You also need to find dates to auction off!
You can make the auction as silly as you want, but pick a theme for each date.
If each date is unique and customized, your auctioneer will have a better chance of auctioning off more of them.
Then, send out invitations and promote your date auction. You can even host it around February 14th to encourage more people to come!
An art auction will take some planning and effort on everyone's part, but it can be a successful way to raise money and get people in your community involved in the fundraising process.
Essentially, you'll need to accept artistic submissions from local artists and sell them to the highest bidder either at a live, silent, or online auction.
You can create a theme for your art auction or accept all kinds of artwork. It's up to you! Just make sure that you promote your event and let people know what the funds will go toward.
Art auctions are great for two reasons. First of all, they allow local artists to advertise their artwork and place their pieces in homes in their local community.
Secondly, your organization can potentially raise a lot of money, depending on the types of pieces you sell and the number of people that attend and bid.
Silent, live, and online auctions all have their benefits. The format you choose will likely impact the amount of money you raise, so make sure that you plan accordingly!
First, you'll need to obtain pieces of art to auction off. Get in touch with local painters, sculptors, and other artists and ask them to donate a work of art or two.
Next, set a date and select a venue (for live and silent auctions). If you're hosting an online art auction, you'll need to choose online auction software.
Then, promote your event! Send out direct mail invitations, advertise on social media, and take out public ads on the radio and in the newspaper. The more you spread the word, the more money you're likely to raise.
A Sip and Paint fundraiser is ideal for an art gallery or other organization that is focused on the arts. You could even turn it into a monthly way for your supporters to get together and express themselves!
You'll need to decide whether or not you'll supply materials and wine or if participants will be responsible for bringing their own supplies and libations. Once you've determined that, start signing people up for the class.
After individuals have created their masterpieces and chatted over a glass of wine, you could even host an auction to let them sell off their creative works to the highest bidder, potentially helping your organization raise even more money.
A Sip and Paint fundraiser is a great way for your supporters to get together and have a great time supporting your organization. They get to flex their creative muscles, enjoy some wine, and give something back!
Plus, your organization has the opportunity to raise quite a bit of money while you educate your attendees about the cause or mission you're raising money for. You can even incorporate your mission into the painting!
Everyone wins with a Sip and Paint fundraiser. And if you choose to host it as a monthly or regular fundraiser, you'll be able to develop your relationships with your supporters over the course of several months or even years!
A successful Sip and Paint fundraiser requires ample promotion. Get the word out by posting on social media, sending out emails, distributing direct mail, and taking out local advertisements.
If you already have a place to host your Sip and Paint fundraiser, you won't need to worry about renting or booking a venue. But if you don't, you'll need to decide where and when you can host your fundraiser.
Make sure you enlist the help of an artistic individual to lead your Sip and Paint classes. You might have a gifted artist on your nonprofit's staff, but if you don't, ask around your community to see if someone would lend their talents.
A scavenger hunt is one of the most enjoyable group activities there is. When you transform it into a fundraising contest, you can collect hundreds of dollars for your organization.
You can ask each participant to donate $5, place them into groups of five, and then provide a prize for the winning team.
Additionally, you can have a theme for your scavenger hunt depending on the time of year.
A scavenger hunt can be a fun and educational experience for supporters of all ages, but it can also help your organization raise a little extra money for a project or campaign.
At each spot, you can include information about your organization, your mission, or the general types of change that you support.
Participants will learn more and your organization generates revenue in the process.
First, you'll need to determine the route of your scavenger hunt. You'll also need to choose a theme and decide what items or tasks are going to be at each checkpoint.
Then, you'll need to recruit participants and place them into teams (or let them decide their own teams), and promote your event.
Make sure you obtain a small prize, like a gift card or trophy, for the winning team.
Dodgeball tournaments can get extremely competitive, but they can also be a lot of fun for the community.
Individuals form teams and compete in friendly games of dodgeball. The team with the most players standing gets to move on to the next round until a team is crowned the winner.
Charge teams an entrance fee to compete and charge admission at the door for spectators. You can also sell concessions to make more money. Your nonprofit can set up different variations of this tournament depending on how many teams are playing, how much space you have, and how long you want the tournament to go on for.
Dodgeball can be an entertaining and active way for your supporters to raise money for your cause.
Spectators will get a kick out of watching adults and kids alike go to war with dodgeballs, and participants will get to compete for fame and glory (and maybe even a small trophy!).
Additionally, if you can promote your dodgeball tournament correctly, you can raise a lot of money. Like any sports-related fundraising event, a dodgeball tournament needs both participants and spectators in order to be truly successful. You'll need to promote the teams playing in order to get the biggest crowd.
First, have groups sign up and pay the registration fee. Next, make a bracket for your teams, March Madness style.
Invite friends, family members, and other people from the community to come and watch the tournament. Charge spectators a dollar or two at the door and offer concessions for a price.
You can set a time limit for each dodgeball game so that the tournament doesn't extend into a week-long affair. Once a certain amount of time has expired, whichever team has the most people standing moves on to the next round. Additionally, if you have the space, you can have multiple matches going on at once.
Like galas, golf tournaments require lots of planning, but a carefully-executed golf tournament on a beautiful day will help encourage your supporters to give their best game and their best donations.
Your golf tournament can be as informal or formal as you want. Just make sure that donors have a good time and, that by the 18th hole, they want to donate to your organization!
Golf tournaments can be a great opportunity for your organization to get to know your donors a little bit better. They're a particularly good setting for developing relationships with major gift donors.
Golf tournaments can also be extremely lucrative. If you can encourage participants to obtain sponsorships beforehand and encourage giving the day of the event, you'll be set!
You'll first need to find a golf course that will allow you to host your fundraiser and that is convenient for all of your supporters. Then, start putting the word out about your golf tournament fundraiser.
Then, you'll need to prepare your fundraisers with strategies for talking to your participants. If you know that major gift donors will be there, pair them with board or senior staff members.