The Ultimate Guide to Workplace Giving Platforms (+ Trends!)
Corporate social responsibility (CSR) is on the rise, which means workplace giving across companies all over the world is growing in popularity.
That said, many employees aren't aware of their employers' giving programs. Or in other cases, it's difficult to participate in workplace giving because of how the program is set up.
That's where workplace giving platforms come into play.
Using workplace giving tools, companies can efficiently manage their philanthropy programs, keep their employees engaged through easy participation, and boost the impact of their CSR initiatives.
In this article, we'll outline the many ways in which workplace giving software can help companies like yours make the most of the giving programs you've already invested so much into. After all, when it's easy for employees to participate, you'll not only boost employee engagement levels and your CSR reputation but also benefit nonprofit causes all over.
More specifically, we'll discuss how workplace giving platforms assist with:
When you implement an organized and streamlined process for managing workplace giving, you'll set your company and its brand up for success. Let's get started.


1. Matching Gift Program Management
Matching gift programs are one of the most common offerings companies have in terms of workplace giving.
By essentially doubling the donations their employees make to eligible nonprofits (based on the company's guidelines), companies benefit nonprofits and help their employees make a difference in the causes they care about.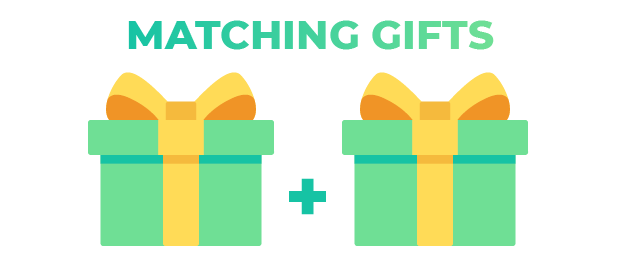 But running a matching gift program takes a lot of organizational power, especially if your company has several participating employees and many donations to keep track of.
In order to make it easy for employees to take part in your matching gift program, choose a workplace giving platform that allows you to:
Track employee donations.

Keep track of all employee donations in one central location so you can manage all of your incoming data more easily.

Approve matching gift requests.

Approve match requests automatically or with a single click based on minimum/maximum match amounts, eligibility requirements, and other guidelines your company has put in place.

Engage your employees in giving. Engage your employees in the causes they care about by using workplace giving technology that's easy to navigate, flexible, and shows your company cares about giving back.
Track your impact.

Workplace giving platforms should offer robust, real-time reporting so you can

keep track of the social good

your company is doing.

Enlist matching gift auto-submission. Instead of requiring employees to complete a separate request process for matching gifts, some CSR platforms now offer innovative auto-submission functionality through an integration with Double the Donation's tools. All it asks for is a corporate email address from the employee donor, and the software system processes the request from there!

The right workplace giving platform should help your company manage its matching gift program with ease, streamline your overall giving process, and encourage employee participation. 


2. Volunteer Program Management
In addition to matching gift programs, corporate volunteerism is becoming a larger component of workplace giving. There are many forms that volunteerism can take, and as companies develop or expand their volunteer programs, the right workplace giving software can keep them on track for success.
In order to dive deeper into corporate volunteerism, we're going to break it down into three categories: volunteer opportunities, volunteer tracking, and volunteer grants.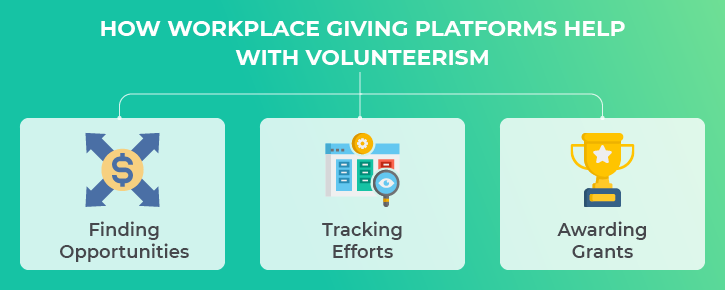 Volunteer Opportunities
The first hurdle your company may encounter when developing a corporate volunteering program is actually finding volunteer opportunities for your employees.
Using a workplace giving platform that offers a database of both virtual and in-person volunteer opportunities can help you jump that hurdle easily and efficiently.
Workplace giving software vets the nonprofits they're considering for their database, which means your employees can rest assured that they'll be working with reputable causes and organizations.
Beyond sifting through nonprofit organizations for you, workplace giving platforms also help you create custom volunteer events for your employees, including planned shifts, event capacity, and registrations.
It's great to get employees involved in your volunteer program, but it's especially important that volunteers get to have a say in the opportunities available to them. That's why offering a database of volunteer events is essential. Many companies also offer paid time off for volunteering, which gives employees a direct incentive to participate and increases employee engagement levels.
Volunteer Tracking
Once your volunteer opportunities have been confirmed, workplace giving software goes further and allows you to track all elements of your employees' volunteer efforts. This includes:
Volunteer signups

Logged volunteer hours

Your overall impact
Employees can easily track their hours for any kind of volunteer event, while you can view all the wonderful work they're doing from one central location.
Volunteer Grants
Another way to engage employees in corporate volunteerism is by offering volunteer grants—monetary grants awarded to nonprofits where employees regularly volunteer.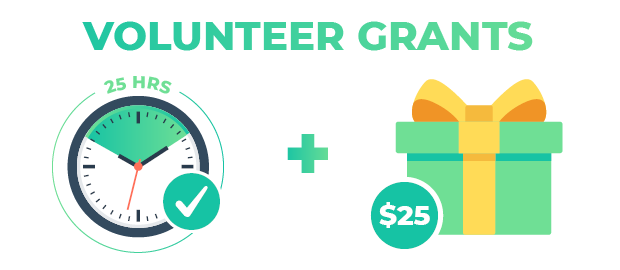 Workplace giving platforms can also help your company manage your volunteer grant program.
Like with matching gift programs, workplace giving software helps you monitor volunteer grant requests that come through. As employees track their hours and request grants, you can easily approve and process each request in the same central system—much like you would with matching gifts.
All of these components of volunteer programs are important. Whether you're offering paid time off to volunteer, trying to make it easy for employees to find volunteer opportunities, or processing volunteer grant requests on a regular basis, workplace giving platforms take the extra legwork out of the equation.


3. Other Workplace Giving Program Management
Of course, workplace giving is made up of more than just matching gifts and volunteer programs.
There are tons of different programs that contribute to CSR, and choosing the right workplace giving solutions can help streamline all of them.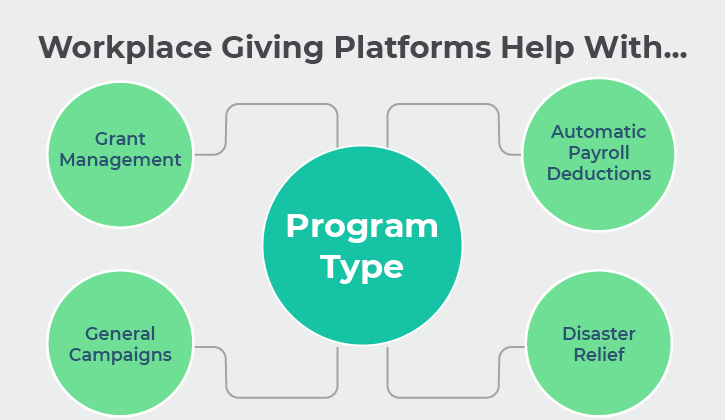 Other prominent workplace giving programs include:
Automatic Payroll Deductions
Automatic payroll deductions are a type of program that allows employees to deduct a small amount or percentage of each paycheck to a nonprofit of their choice. While the giving occurs in smaller increments, these donations add up over time and can have a huge impact on the nonprofit organizations they go toward.
Workplace giving platforms with payroll integrations and features allow employees to select a nonprofit from a large database of pre-vetted 501(c)(3) organizations. From there, they can choose to set up a recurring deduction through the platform for as long as they'd like.
Disaster Relief
When disaster strikes, companies need a quick and efficient way to organize their relief efforts so employees can contribute and corporations around the world can provide assistance.
Workplace giving solutions oftentimes offer tools to create new disaster relief campaigns right away. After all, the faster companies can launch a campaign, the faster they'll be able to collect and disburse funds to nonprofits in need.
Look for a workplace giving platform that allows your company to build campaigns like these and mobilize employees around urgent causes.
Grant Management
Many companies and foundations provide annual grants to important causes and organizations around the world. Workplace giving platforms can help them manage all aspects of the grantmaking process.
For example, you can easily track and review:
Grant proposals and submissions

Approvals for grants

Budgets and goals

Reporting and dashboards
Grant management can be complex, especially when hundreds of applications come in from organizations everywhere. Using workplace giving technology makes it easier to track applications, review information, and approve the grants and disbursement.
General Campaigns
Want to rally your employees around a specific cause or event?
Workplace giving platforms also help companies build a community within their teams by supporting causes that are important to them.
Use a workplace giving platform to set goals, select nonprofits, spotlight volunteer opportunities, and more. These tools allow you to create a sense of urgency and keep your employees engaged around causes and events all year long.
Whether you're running a grant program, campaign, payroll deductions, or other types of workplace giving programs, choosing the right solution to meet your company's needs will benefit more than just your team and your brand. It will also provide thousands of nonprofits around the world with the funds they need to continue serving their missions.


Workplace Giving Platform Trends
Interested in exploring new and up-and-coming trends surrounding workplace giving and the technology that empowers it? Staying on top of changes in the industry can ensure your team is equipped with the best tools possible.
Here's what we've seen recently;
1. More mid-sized and smaller businesses are rolling out CSR programs.
Historically, workplace giving programs such as matching gifts, volunteer grants, and more have been primarily offered only by the largest businesses in the space. For example, over 65% of Fortune 500 companies have participated in matching employee donations for years. But for a smaller-scale business, their options to get involved required either shelling out huge amounts of funding for usage of the technology or to handle management of the programs all on their own⁠—and either one was a large undertaking.
Now, these types of programs are becoming more accessible than ever for mid-sized and small businesses as well! Why? For one thing, the sector's been seeing increasingly flexible pricing scales for workplace giving platforms, making streamlined management more attainable for companies of all shapes and sizes.
And not only that, but new corporate giving vendors are entering the game with a specific focus on targeting mid-level businesses. This takes a lot of the administrative burden away from company leadership itself, meaning more corporations are willing and eager to roll out the programming.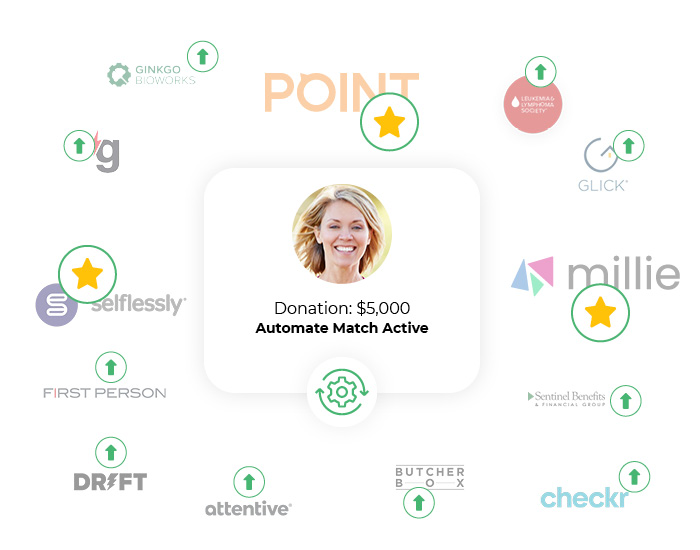 If you'd like to be inspired by some small and mid-sized businesses with big workplace giving programs, take a look at these examples:
We love seeing new companies establishing and growing their workplace giving⁠—whether through matching gifts, volunteer grants, or other engaging initiatives for employees. In the end, it means more nonprofit funding, more workplace engagement, and more socially responsible businesses powering good in our communities. And we're excited to find out which companies are next!
2. Platforms are making the process easier via tighter integrations with nonprofits.
Corporate philanthropy programs essentially form partnerships between companies and nonprofits. Workplace giving programs take things a step further, empowering companies to directly support the organizations that their employees are already giving to.
Because a significant prerequisite to workplace giving success has to do with employees engaging with the nonprofits⁠—and submitting their workplace giving requests with their employer⁠s—in the first place, it's essential that companies focus on ensuring a seamless process for doing so.
Workplace giving platforms know this, and that's why they're aiming to make the process of using their software as quick and easy as possible for both their corporate clients and, particularly, for their clients' end users: employees. A huge part of that involves developing tighter relationships with the nonprofits on the receiving end of the programs.
For example, though workplace giving software providers are focused on selling their tools to corporations offering workplace giving programs, most have built out separate nonprofit management portals⁠—such as CyberGrants' FrontDoor, Benevity's Causes Portal, and YourCause's NPOconnect⁠—with which organizations can facilitate their end of the workplace giving process. Within these nonprofit-specific portals, organizations can easily go in and verify individual donations, volunteer hours, etc., in order to move the requests to the next step. And this end of the platform is typically free for nonprofit causes, helping to further build those relationships through streamlined and accessible technology.
Plus, offering tighter integrations with nonprofits helps make the employee and donor experience more optimal as well. When an organization has already established an account with the workplace giving platforms their supporters use, individuals can typically complete their request process more easily⁠—for instance, having the ability to select from a search of pre-approved organizations (such as in the example provided below) rather than having to input all the information for the cause from scratch.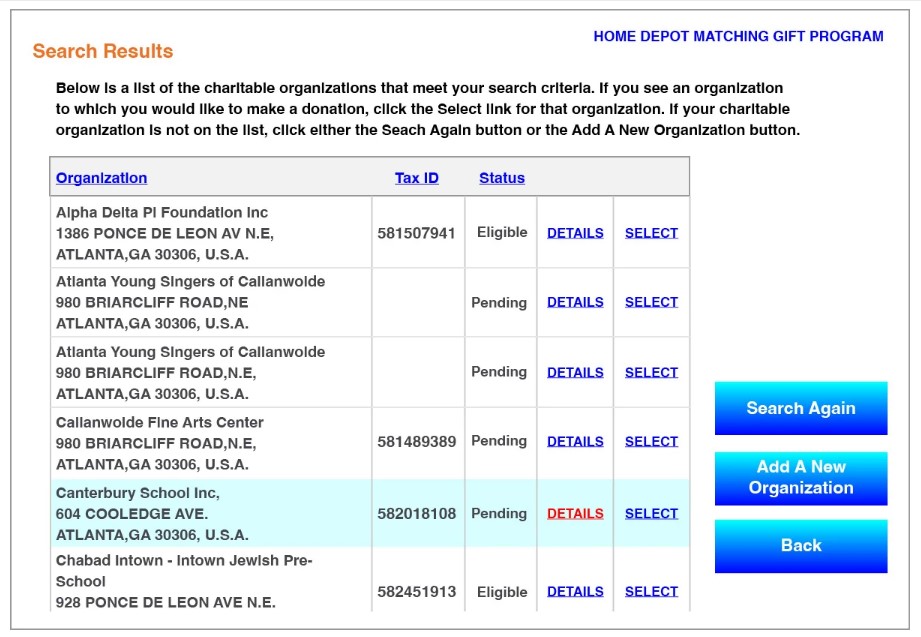 3. Vendors can now offer auto-submission, which fully streamlines match requests for donors.
In order to provide workplace giving technology that truly streamlines and simplifies matching gift programs for donors, nonprofits, companies, and employees, some providers have rolled out brand-new auto-submission functionality. And it's exactly what it sounds like⁠! Individuals can now submit their matching gift requests to their employers with a single click directly from the donation confirmation pages of the organizations they support⁠. All they have to do is enter their corporate email address and check, "Yes, submit my matching gift request!"

Now, this helps in a few key ways. For one, it enables organizations to capitalize on donors' giving momentum right when they're at their highest level of engagement with the cause: while giving. It minimizes the risk of them saying, "Oh, I'll do that later," and then never coming back to it.
Not to mention, it also significantly decreases the amount of time and effort required of a donor to complete the process. Whereas a donor may have previously been asked to provide information about themselves, their donations, and the organizations to which they give, now, all they need is an email address. The software ecosystem handles the rest of the data behind the scenes!
At this time, auto-submission functionality is made available through workplace giving platforms that integrate with Double the Donation's matching gift tools. Currently, this includes these corporate giving software providers:
That means that when an employee works for a company outsourcing their workplace program management to a CSR vendor like Millie, Selflessly, or POINT, they are already eligible to participate in auto-submission. That is, as long as the organizations they're giving to also employ Double the Donation's software (and good news: 75% of the largest fundraising organizations already do so).
But auto-submission remains a rapidly growing innovation, which will likely soon incorporate many more corporate vendors (and their clients), companies (and their employees), and nonprofits (and their donors). And we can't wait to watch all the matching gift requests being processed when they do!

Additional Workplace Giving Resources
If you're looking for more information about workplace giving and the platforms that can help you be successful, check out the additional resources below:

https://doublethedonation.com/wp-content/uploads/2021/05/The-Ultimate-Guide-to-Workplace-Giving-Platforms.png
385
1035
Adam Weinger
https://doublethedonation.com/wp-content/uploads/2022/03/logo-dtd.svg
Adam Weinger
2021-05-26 13:00:55
2023-06-07 21:12:04
The Ultimate Guide to Workplace Giving Platforms (+ Trends!)