Registering Your Org with CSR Platforms + Key Steps For Each
CSR (or corporate social responsibility) platforms are the software companies use to manage their end of the matching gift process. When an employee wants to request a match from their employer, they are often directed to an online portal from a corporate giving platform, where they are encouraged to provide information about their charitable gift and request a corporate match.
The giving platform screens employee donations to ensure gifts meet the company's specified matching criteria then approves the donation match and disburses the funds to the receiving organization.
Some of the largest CSR software providers include Benevity, YourCause, and CyberGrants, and these three manage a portion of the top matching gift companies. However, many other effective platforms exist as well, often working with small and medium-sized businesses⁠—and you don't want to neglect those providers, either. For this, consider names such as Millie, POINT, Selflessly, America's Charities, and Bright Funds.

In order to maximize matching gift revenue, each nonprofit should register its organization with as many CSR software platforms as possible.
And we're here to help! In this resource, we'll cover:
Ready to learn more about setting your organization up for continued corporate giving success? Let's dive in with the key reasons why this is a priority.

3 Reasons to Register Your Nonprofit with CSR Platforms
There is a multitude of benefits as to why this is a corporate fundraising best practice, and our team dives into three of the most significant reasons in this guide. These include:
1. Increased Visibility as a Verified Cause
Picture this: a company just announced its new corporate giving initiatives, including matching gift and volunteer grant programs. One employee within the company is so excited to participate and make a positive difference on a worthwhile cause but doesn't have a specific charity in mind.
The employee decides to leverage the provided CSR portal their company is partnering with to locate an organization to support. They conduct a quick search of the associated nonprofits, filtering by a favorite type of mission or location. For example, let's say they search for the terms "animal shelter" and "Atlanta." And your pet rescue shows up! The employee is drawn to your organization, decides to make a matchable donation to the rescue, and even reaches out to explore available volunteer roles.
If you hadn't previously registered with the platform the employee's company utilizes, your cause likely would not have shown up during the prospective donor's search. And you might have missed out on powerful opportunities to reach new donors and volunteers!
But because you had previously taken a few minutes to register your organization with the corporate giving management company, you were able to increase visibility for your cause. And since you had already gone through the verification process, individuals being exposed to your nonprofit can trust in the legitimacy of your organization.
2. Higher Likelihood of Matching Gift Eligibility
When your donors participate in their employers' matching gift programs, they'll need to follow instructions provided by the employing company on how to submit their matching gift request. This often means completing and processing the request through a dedicated matching gift software portal. And while each company chooses its own criteria regarding matching gift-eligible nonprofits, some dictate that in order to be eligible for a match, the organization must be registered with their CSR management platform of choice.
In other words, when your nonprofit is registered with a CSR software platform, you'll be eligible to receive matches from more companies. As a result, a higher percentage of your donors' generous contributions will qualify to receive a matching donation on your behalf.
More companies equal more eligible donors equal more matching gift revenue overall.
And when your organization registers with as many giving management platforms as possible, your likely match-eligibility will only continue to grow!
3. Simplified Donor Request Processes
According to matching gift research, only 1.31% of donations are matched at an average nonprofit organization⁠—despite more than 26 million individuals working for companies with matching gift programs. Two of the biggest obstacles to participation include a lack of awareness of these programs, along with the assumption of a complicated match request process.
Donors love participating in matching gift programs, but not even the most dedicated supporters are likely to jump through a thousand hoops to secure a match on your behalf. The more steps involved and the longer it takes to complete the process, the higher the chance is that donors will abandon their potential match altogether.
For this reason and more, it's always a good idea to simplify and streamline the matching gift process for your donors whenever possible. And preregistering your organization with the CSR platforms used to manage their employers' giving programs is one of the best ways to do so.
This way, donors can simply search your organization in the platform's nonprofit database and provide information about the donation they made. On the other hand, if they don't find your cause in the organization lookup tool, the submission process can be significantly delayed, and some donors might not come back to complete their request.
Even once the donor submitted the match request, not being registered with the CSR platform can cause additional delays in the match disbursement process⁠, meaning it will be even longer before you receive your funding.
The simple solution? Register your organization with these CSR software platforms now!
CSR Platform Registration: Our Checklist of Key Steps To Get Started
By now, you should understand the critical importance of registering your organization with the top CSR platforms. But the next big question concerns how you do so⁠—and how you can ensure you make the most of each platform you use.
We recommend following each of these essential steps to create and optimize your registration with top CSR portals:
1. Locate the application for each CSR platform.
Most CSR software providers aim to make this step as simple as possible for the nonprofits looking to verify their causes. For example, a quick online search for "registering a nonprofit with [CSR vendor name⁠—e.g., Benevity, YourCause, CyberGrants, etc.]" should pull up relevant web pages pertaining to the platform in question.

You can also locate the links to common nonprofit portal registrations below:
Depending on the company, this will likely include an online application, step-by-step instructions, or a combination of both. If you have a hard time locating the process for a particular platform, click around their website or consider reaching out to the team to find out more.
2. Provide requested information about your nonprofit.
To register for any platform, you'll need to provide details about your organization and its status as a 501(c)(3) nonprofit⁠. This may include your address, EIN, and/or copy of your Tax-Exempt Status Letter from the IRS.
Next, the CSR software company will review the included information to verify its accuracy. Upon approval, the company will provide your team with access to an online portal from which you will manage your nonprofit account.
3. Have a strategy for username and password management.
More than likely, you'll have multiple team members managing accounts on multiple CSR platforms. Make sure you have a plan in place to grant easy access to anyone who should be utilizing the platforms on your behalf without compromising the security of your account.
For many organizations, this involves leveraging a secure password management and sharing system with intuitive access controls. Or, you may provision individual login access to individuals within the CSR platform itself. In this case, your organization will have a single account with multiple users (although not all providers have this functionality).
Alternatively, you might choose to establish a universal set of login credentials that you use across each portal you register for. Going this route can help avoid too many "forgot my username" and "reset my password" attempts. However, the practice also introduces a number of security risks that you might rather avoid, such as former employees retaining access to your nonprofit's portal.
4. Establish a dedicated point of contact for matching gifts + volunteer grant management.
Matching gifts and volunteer grants are two nonprofit funding sources that are most likely to slip through the cracks. At smaller nonprofits, it can seem as if no one has the time or resources to devote to workplace giving opportunities, and at larger organizations, it often falls into a game of "I thought so-and-so was going to do that," when so-and-so thought it was someone else's responsibility altogether.
In order to avoid the resulting pitfalls, we recommend selecting a dedicated POC to be in charge of all things matching gifts and volunteer grants⁠—including manually verifying donations and volunteer hours, managing the organization's corporate giving portals (and understanding the nuances between platforms, as seen below), and more. And if your nonprofit is particularly large, you may even benefit from having a separate person responsible for volunteer grants than your same matching gift contact.
It's critically important that your matching gift coordinator or team is thoroughly trained in all things matching gifts. But it's a good idea to provide an overview of the basics for all team members, including paid staff and volunteers alike.
Portal-Specific Tips and Checklist Items for Top CSR Platforms
Each CSR platform is designed differently, which means each solution offers its own unique set of pain points for nonprofits looking to utilize the portal to manage their corporate fundraising.
Here, we've compiled a list of tips and best practices for nonprofit team members looking to get set up with each of the top three corporate giving vendors and overcome common roadblocks.
CyberGrants Portal Management Tips
Interested in even more CyberGrants management tips? Check out our more in-depth guide to the topic here.
YourCause Portal Management Tips
Benevity Portal Management Tips
Millie Portal Management Tips
POINT Portal Management Tips
---
Registering with CSR platforms is one of the best ways to ensure your organization receives as many matching gifts as possible while simultaneously streamlining the processes involved for your donors and your fundraising team. And this shouldn't be an overly complicated task, either⁠—so we suggest getting on it as soon as possible.
Interested in learning more about how to maximize your nonprofit's matching gifts and corporate giving? Check out these other educational resources: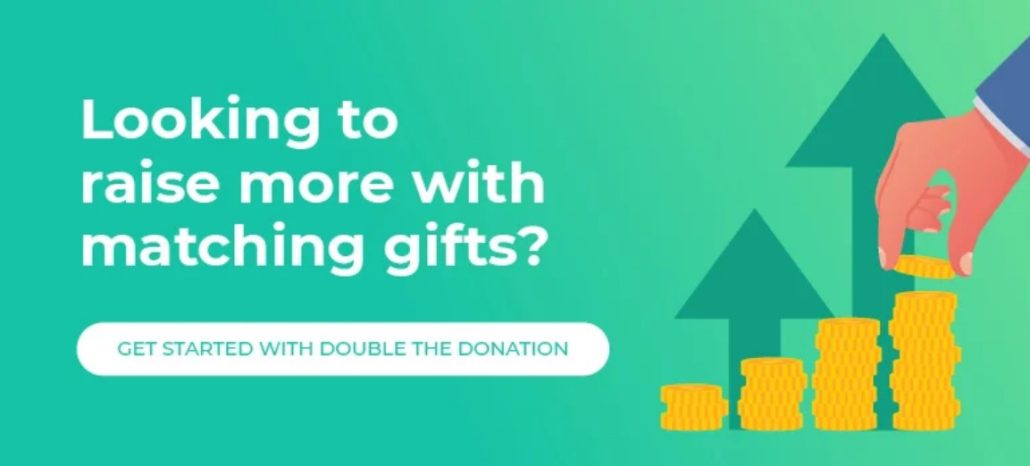 https://doublethedonation.com/wp-content/uploads/2022/06/DTD_3-Reasons-to-Register-Your-Nonprofit-with-CSR-Platforms_Feature-1.png
275
725
Adam Weinger
https://doublethedonation.com/wp-content/uploads/2022/03/logo-dtd.svg
Adam Weinger
2022-03-07 19:30:01
2023-07-06 16:21:28
Registering Your Org with CSR Platforms + Key Steps For Each