Revv Partners with Double the Donation for Matching Gifts
Atlanta, GA (November 13, 2018) – Double the Donation is excited to announce a new partnership with Revv, an advanced donation and fundraising platform. With this partnership, all Revv customers are now able to activate 360MatchPro, Double the Donation's most robust matching gift tool.
With 360MatchPro, users are able to fully automate their matching gift marketing and follow-up outreach with donors.
"We are so excited to offer our customers the opportunity to significantly increase their matching gift revenue with 360MatchPro," said Carl Sceusa, CEO of Revv. "Our partnership with Double the Donation offers our nonprofit customers the most extensive database of matching gift programs with the most user-friendly platform designed to make a typically cumbersome process extremely simple."
Organizations using 360MatchPro are able to capture donor information through email domain screening, self-identification, and bulk uploads. In addition, 360MatchPro offers fully automated, highly customizable email outreach to see those potential matches through to completion.
It's easy to turn on 360MatchPro functionality on Revv forms. Simply edit any donation page and add the 360MatchPro upsell, configuring the text however you want it to appear on your form.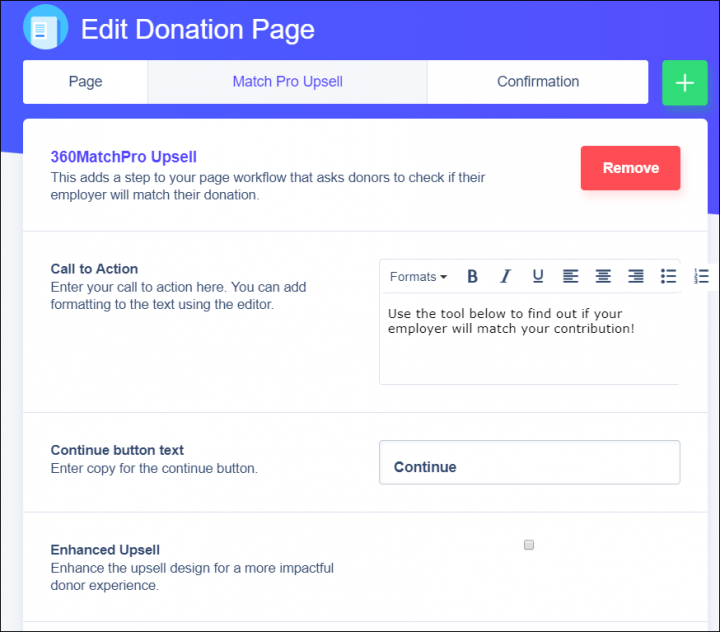 Ready to get started with the 360MatchPro-Revv integration? Check out our integration guide.
"Revv does great work, and we can't wait to see what their customers will do with all of the additional revenue matching gifts can bring," said Adam Weinger, President of Double the Donation. "With $4-7 billion in matching gift revenue left on the table each year, we are happy to offer organizations the opportunity to claim some of it."
360MatchPro makes it simple for donors to follow through on submitting matching gift requests to their employers. The biggest hurdle to collecting matching gift revenue is lack of donor awareness, so by incorporating the search tool right onto the Revv donation form and again on the confirmation page, 360MatchPro encourages donors to find out if they are match-eligible.
Looking to learn more? Check out our in-depth integration guide to get started!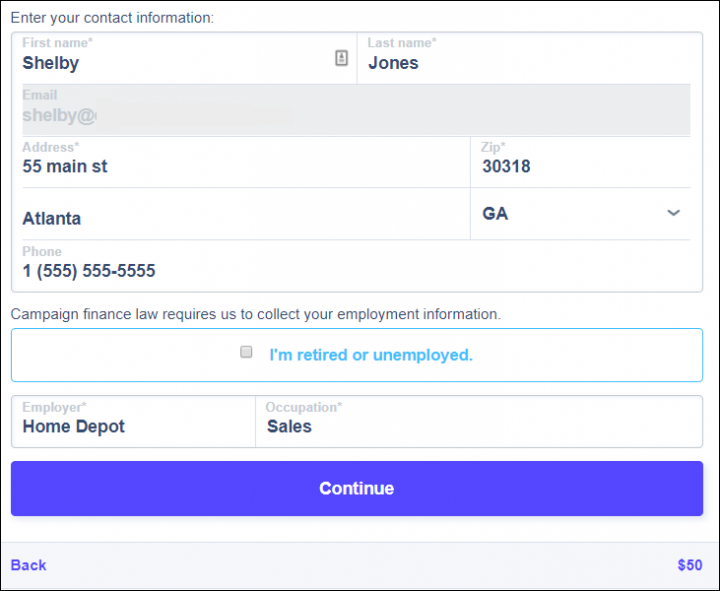 Plus, Double the Donation presents a clear and simple breakdown of the specific program a donor may be eligible for, making it easy for the donor to submit a match request and increase their impact.
Teaming up with Revv presents an exciting opportunity for all of their customers to increase their annual revenue by utilizing this advanced matching gift automation software.
To learn more about Revv, visit https://revv.co/. More about Double the Donation can be found at https://doublethedonation.com/.
https://doublethedonation.com/wp-content/uploads/2022/06/Double-the-Donation-Revv-partnership-feature.jpg
291
773
Adam Weinger
https://doublethedonation.com/wp-content/uploads/2022/03/logo-dtd.svg
Adam Weinger
2018-11-13 16:06:20
2023-09-14 22:07:38
Revv Partners with Double the Donation for Matching Gifts