Driving Matching Gifts for Health & Medical Services
In the world of healthcare fundraising, effective revenue generation saves lives. After all, every dollar counts towards advancing medical research, providing patient care, and improving overall well-being. In order to make the most of each donation, matching gifts for health and medical services can go a long way.
And this guide will provide everything your team needs to get started with the opportunity! We'll explore the concepts and strategies behind driving matching gifts specific to health and medical services, including:
Get ready to uncover the potential that matching gifts have to revolutionize fundraising for healthcare and related nonprofit causes.
Let's dive in!
Matching Gifts for Health & Medical Services | The Basics
Matching gifts offer a powerful opportunity for health and medical services to multiply the impact of individual contributions. This powerful fundraising strategy combines individual and corporate giving to increase engagement and funding for a nonprofit's mission.
And it's easy! Essentially, the process looks like this:
An individual donor makes a contribution to a qualifying nonprofit cause (such as a healthcare facility or medical research organization).
The individual is informed about their employer's matching gift program and determines their eligibility for a recent donation.
Upon determining that their gift qualifies for a match, the individual completes a (typically online) submission form for their employer.
The individual's employer reviews the submission, verifies the initial donation was made, and approves the matching gift request.
The employing company sends a matching donation to the organization its employee supported.

Successful matching gift practices can effectively double or even triple the support for vital healthcare initiatives. This empowers donors to leverage their employers' involvement to make an even greater difference in a cause they care about.
Companies That Match Gifts to Healthcare Organizations
Thousands of companies match employee donations to qualifying nonprofit causes. But here, we wanted to spotlight a few businesses in the healthcare industry that offer standout matching gift initiatives.
These include (but are certainly not limited to) the following…

CVS Health
CVS Health is dedicated to making a positive difference in the world. Through the CVS Health Foundation, the company gives back by offering generous in-kind donations, employee giving opportunities, volunteer grant programs, and more.
Currently, one of the CVS Foundation's most prominent offerings is its employee matching gift program. Through this initiative, the company encourages team members to give to a variety of nonprofit causes. These include health and medical services, children's and educational groups, environmental organizations, and more. Once completed, employee donations made through the company's workplace giving portal qualify for generous matches by CVS Health!
Learn more about the matching gift program here.

UnitedHealth Group Incorporated
UnitedHealth Group aims to revolutionize the healthcare system to improve health overall. And they do so not only through the company's core offerings but also by participating in generous corporate philanthropy initiatives.
For example, its employee giving program, coined "United for Giving," incentivizes team members to support their favorite nonprofit organizations with their dollars and their time. In 2022 alone, nearly $50 million was contributed through the program to more than 20,000 global charities.
Each employee qualifies to request up to $15,000 per year in company matches on behalf of the organizations they support.
Learn more about the matching gift program here.

CIGNA
Through the CIGNA Foundation, healthcare and insurance company CIGNA offers a standout matching gift program in which it encourages employees to participate. In fact, the foundation contributed more than $12.5 million worth of corporate grants to health and wellness-focused nonprofits in 2021 alone!
When qualifying employees give to medical organizations and many other registered 501(c)(3) nonprofits, they can request an associated match from the CIGNA Foundation. This allows team members to amplify their giving impact and do more to make the world a better and healthier place.
Learn more about the matching gift program here.

AmerisourceBergen
With a generous matching gift cap set at $10,000 per employee per year, current full-time and part-time AmerisourceBergen team members can request matching gifts from the company corresponding to their own personal gifts. Donations are typically matched at a standard 1:1 (or dollar-for-dollar) ratio, though the company often promotes a heightened match rate to inspire Giving Tuesday participation at the end of the year.
Facilitated through the AmerisourceBergen Foundation, this company's matching gift initiative is making a difference in producing healthier futures worldwide.
Learn more about the matching gift program here.

McKesson Corporation
One thing that makes the McKesson matching gift program stand out is its open availability for current full-time, part-time, and retired employees! Of course, healthcare organizations qualify to receive associated matching gifts. Additionally, team members can support educational institutions, community organizations, volunteer fire rescue and emergency services, and more.
The McKesson Corporation also offers an impactful volunteer grant initiative known as the McKesson Volunteer Program⁠—or MVP. After an individual makes their initial gift to an organization, they have 90 days (or approximately three months) post-donation to submit their match request.
Learn more about the matching gift program here.
Tips for Developing a Healthy Matching Gift Strategy for Your Org
Getting matching gifts for your healthcare or medical organization doesn't have to be difficult. Find out how to do so as effectively as possible with these recommended practices.
1. Incorporate matching gifts in your grateful patient program.
For a healthcare or medical organization, a grateful patient program can be one of your most valuable fundraising strategies. This unique initiative provides medical-focused nonprofits, like hospitals and other facilities, an opportunity to engage donors who have experienced exceptional care⁠.
Maximize the impact of your grateful patient program by incorporating matching gifts! To do so, ensure that materials provided to patients⁠—such as thank-you letters, brochures, and discharge information⁠—include details about matching gifts. This allows patients to leverage the opportunity to amplify their impact as they give back.
2. Highlight the medical impact of matching gifts.
As you enlist donor communications to promote the matching gift opportunity, be sure to emphasize the direct impact of matched donations on healthcare outcomes.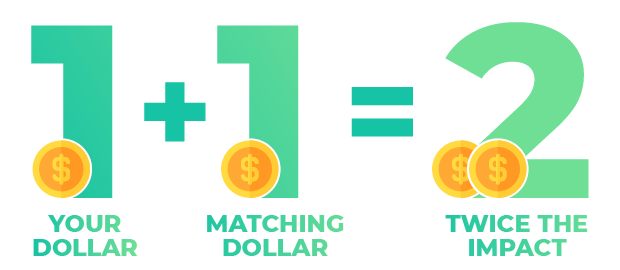 Showcase success stories, former patient testimonials, and statistics that demonstrate the transformative effect of your organization's work. This will resonate with potential matching gift donors who want to make a tangible difference in the healthcare field. In other words, help your supporters imagine the tangible benefits of doubling your fundraising power.
3. Simplify the matching gift experience for donors.
Make it easy for donors to navigate the matching gift process. Offer step-by-step instructions on your website, provide donors with company-specific request forms for their employers, and be available to provide assistance throughout the submission steps.
Keep in mind that the more streamlined and accessible the process, the more likely donors will follow through with their matching gift requests. On the other hand, excessive roadblocks lead to missed matches and unclaimed funding for your team.
Luckily, the best way to streamline matching is by automating the experience from start to finish with the right technology! For example, Double the Donation's software ecosystem enables nonprofits to embed their matching gift tools directly into the initial giving process.
This typically includes a brief mention of matching gift opportunities, alongside a field requesting a donor's employer information, on the giving form. Then, an automatically populating matching gift widget on the confirmation screen provides eligibility information and submission forms for the company previously selected.
It's as easy as can be, and donors are provided with easy access to the information they need⁠—without having to search for it on their own!
4. Get inspired by other healthcare organizations' matching practices.
See what other medically-focused nonprofits are doing to pursue matching gifts! Check out this case study compilation that highlights some of the largest healthcare organizations in the nation.
These include:
American Foundation for Suicide Prevention
Lazarex Cancer Foundation
Leukemia and Lymphoma Society
Lung Cancer Research Foundation
Multiple Myeloma Research Foundation
By studying the matching gift strategies from these organizations (and more), you can identify common themes, glean creative approaches, and make a note of successful tactics. From there, you'll be able to more effectively ingrain matching gifts into your own fundraising efforts.
Consider adapting and implementing tried-and-true strategies within the context of your own healthcare nonprofit to increase donor engagement, uncover corporate giving opportunities, maximize contributions, and make a greater impact on your mission.
Sample Matching Gift Messaging for Healthcare Nonprofits
Get started with effective matching gift outreach! Check out the following templates for powerful communications tailored to matching gifts for health and medical services organizations.
Top tip: Easily automate matching gift communications with Double the Donation's 360MatchPro! This ensures you're able to provide timely correspondence to all donors⁠—without worrying about any potential matches slipping through the cracks.
Matching Gift Email Template
Subject: Double Your Impact: Your Donation Can Make Twice the Difference!

Dear [donor],

I hope this email finds you in good health and high spirits. On behalf of [healthcare organization], I want to express our deepest gratitude for your recent generous contribution to support our mission. Your commitment to making a difference in the lives of patients and their families is truly inspiring.

Today, we wanted to share an exciting opportunity that can multiply the impact of your donation: employer matching gifts. Many companies have matching gift programs in place, which means they match donations made by employees to eligible nonprofit organizations like ours.

We kindly encourage you to check if your employer offers a matching gift program. And you can do so by browsing our matching gift page here! [Link to matching gift page] Simply type your employer's name to determine eligibility and access the necessary information and forms. It's a simple process that can significantly enhance the impact of your generosity and extend the reach of our vital healthcare programs.

With heartfelt appreciation,

[Name]

[Title/role]

[Healthcare nonprofit]
Matching Gift Tweet Template
Double the impact of your donation! Did you know your gift to [healthcare organization] may be matched by your employer? Take advantage of corporate matching programs and help us provide life-saving treatments, advance research, and improve healthcare outcomes.

Learn more at [link to matching gift page]. #MatchingGifts #HealthcareImpact
Matching Gift Facebook Template
🌟 Double the Impact! 🌟

We have some exciting news for our incredible supporters! Did you know that your generosity can go even further? 💙✨

Many employers have matching gift programs in place, which means they'll match the donations made by their employees to eligible nonprofit organizations like ours. That's right⁠—your contribution can be doubled (or even tripled)!

By taking advantage of matching gift programs, you have the power to make an even greater difference in the lives of patients, their families, and the community as a whole. 💪💕

Ready to maximize your impact? Here's how:

1️⃣ Check if your employer offers a matching gift program.

2️⃣ Visit our website or reach out to your human resources department to access the necessary forms and information.

3️⃣ Submit your matching gift request and watch as your contribution is multiplied!

Together, we can transform healthcare, advance medical breakthroughs, and provide exceptional care to those in need. Your support, combined with a matching gift, has the potential to create a lasting impact.

Thank you for your unwavering support and dedication to improving healthcare outcomes. Let's make a difference together! ✨🙌

#MatchingGifts #DoubleTheImpact #HealthcareMatters #MakingADifference
Matching Gift Text Message Template
Hey there! Did you know your donation to [healthcare organization] can go twice as far? Many employers offer matching gift programs, meaning they'll match your contribution! 🤝💰 It's an easy way to double your impact and support vital healthcare initiatives. Check if your employer participates and make your gift go even further! Thank you for your generosity!
---
Wrapping Up
Matching gifts have the potential to revolutionize fundraising for all sorts of health and medical services. By harnessing the power of employer-matching initiatives, healthcare-focused nonprofits can tap into additional resources, amplify their impact, and accelerate their mission of increasing health and well-being.
The bottom line? Implement a comprehensive matching gift strategy to unlock a world of possibilities, inspire greater donor participation, and drive positive change in the realm of health and medical services.
Interested in learning more about making the most of matching gifts? Check out the following recommended resources: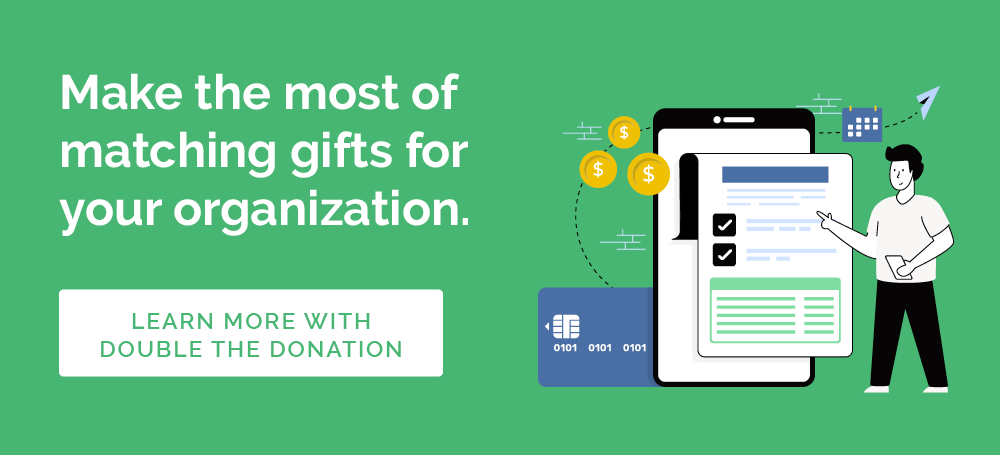 https://doublethedonation.com/wp-content/uploads/2023/05/DTD_Driving-Matching-Gifts-for-Health-Medical-Services_Feature.png
600
1600
Adam Weinger
https://doublethedonation.com/wp-content/uploads/2022/03/logo-dtd.svg
Adam Weinger
2023-05-30 14:34:34
2023-05-30 14:34:34
Driving Matching Gifts for Health & Medical Services