The Complete Guide to Celebrating Matching Gift Month This February
February is a time to celebrate love and happiness⁠—and matching gifts. That's why it's been dubbed the official Matching Gift Month. This year, we recommend taking the opportunity to scale up your matching gift promotional efforts accordingly.
We'll cover everything you need to know to celebrate corporate giving and drive action (and matches) this February.
What is Matching Gift Month?
Matching Gift Month is an annual celebration of corporate donation-matching, often used to increase awareness and usage of match programs. Held in February each year, Matching Gift, or Match Month, is an opportunity to recognize the impact that corporate philanthropy offerings like matching gifts and more can have on nonprofit fundraising groups.
Many mission-focused organizations and schools take time to elevate their matching gift fundraising and really push the initiatives forward. If you're looking for new and exciting ways to amplify your mission's efforts, you've come to the right place.
Research indicates that an estimated $7 billion in matching gift revenue goes unclaimed by qualifying nonprofits and their donors each year. That's funding that should be going to organizations like yours to aid in better pursuing your cause. And it's why we're sharing seven standout ideas for celebrating Matching Gift Month this year to help close the gap.
These include:
Ready to bring your matching gift fundraising to the next level this month? Let's jump in with our top recommendations.
7 Powerful Ways to Celebrate Matching Gift Month This Year
These smart marketing and engagement ideas inhabit a fun sense of novelty this month. But they're also impactful for long-term engagement in your organization's overall strategy.
For the best results, we suggest integrating multiple of the following actions⁠—both this month and beyond.
1. Give your internal team a refresher course.
Before ramping up your organization's matching gift efforts for Match Month, it's a good idea to take a look inward. Hopefully, your internal fundraising team should be well-versed in matching gift information. But perhaps you've had a few new team members join since your last group training, or maybe your staff (and volunteers!) could just use a refresher.
The solution? Start off Matching Gift Month right with your own team. Take the opportunity to reiterate the importance of corporate matching gift programs. Provide access to educational resources (tip: we have some fantastic free eBooks, blog posts, webinars, and even an online Matching Gift Academy at Double the Donation). Practice asking common matching gift questions, ensuring that all individuals have the knowledge and assets to answer them.

When it comes to driving matching gift revenue, your internal team encompasses your greatest assets. Make sure they're ready to advocate for the opportunities as best they can!
2. Share on social media.
Your organization likely has at least one, but likely a number of profiles on popular social media sites. Whether it's a Facebook page, an Instagram profile, or even a TikTok account, your strategic web presence can go a long way toward marketing matching gifts online. And what better time is there to get started (or elevate your strategy) than during Matching Gift Month?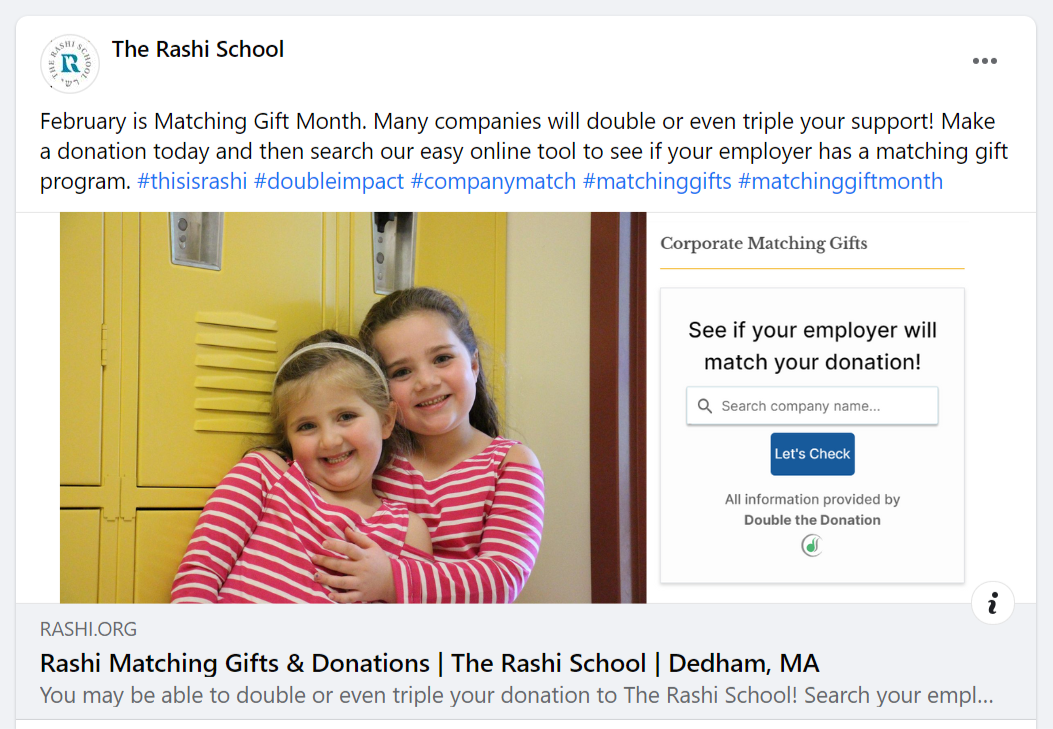 Consider sharing the following types of content on your nonprofit's social profiles:
Images and videos
Social media platforms are becoming increasingly visual-focused. If you want to grab⁠—and maintain⁠—your audience's attention as they scroll through their feeds, research indicates that incorporating eye-catching images and videos is the way to go. In fact, studies show that image-based social posts receive 2.3 times more engagement than those without, and posts with video content can see up to 10 times higher engagement levels.
That said, Matching Gift Month is an optimal time to produce and share matching gift marketing videos and imagery. Or get started with our pre-made social media graphics here: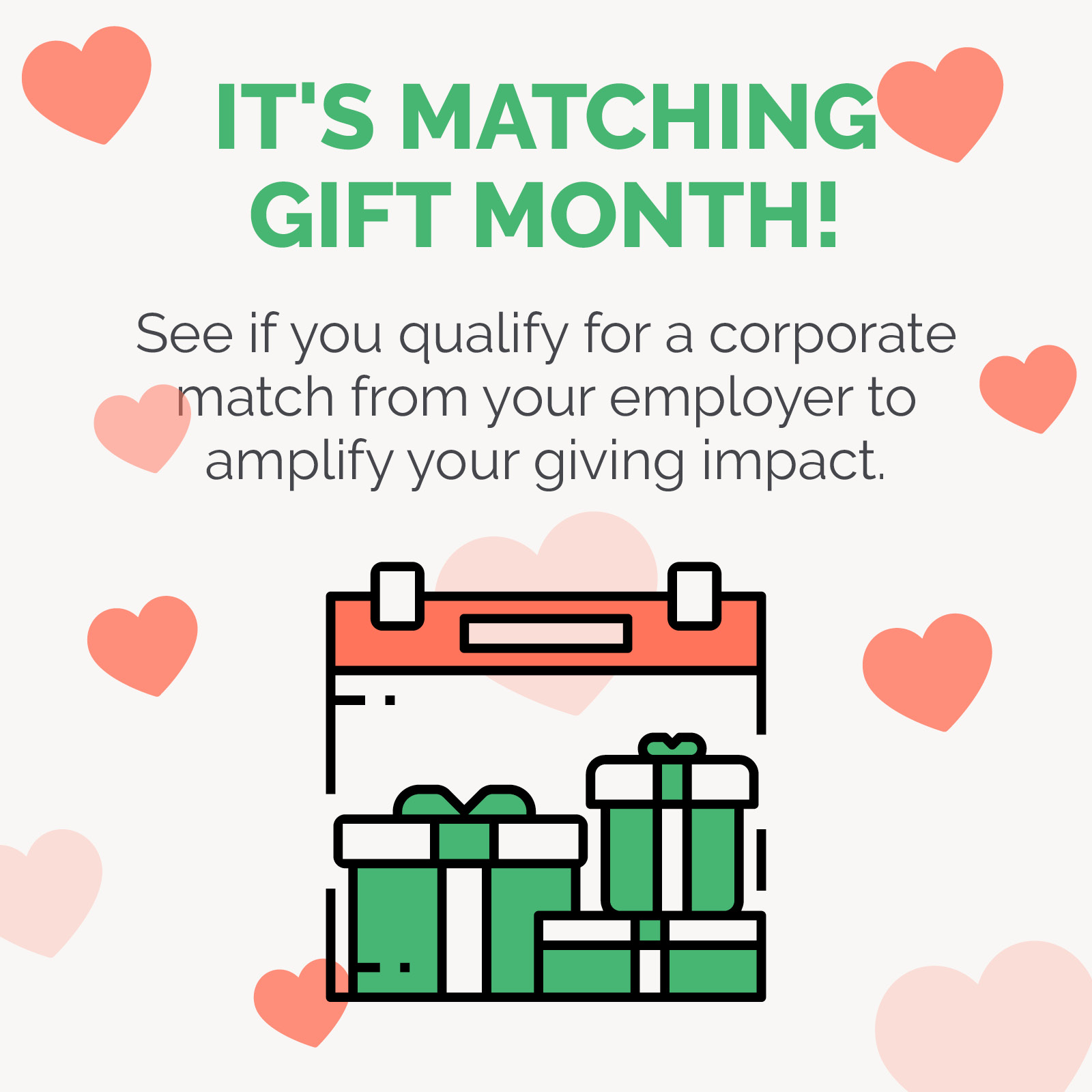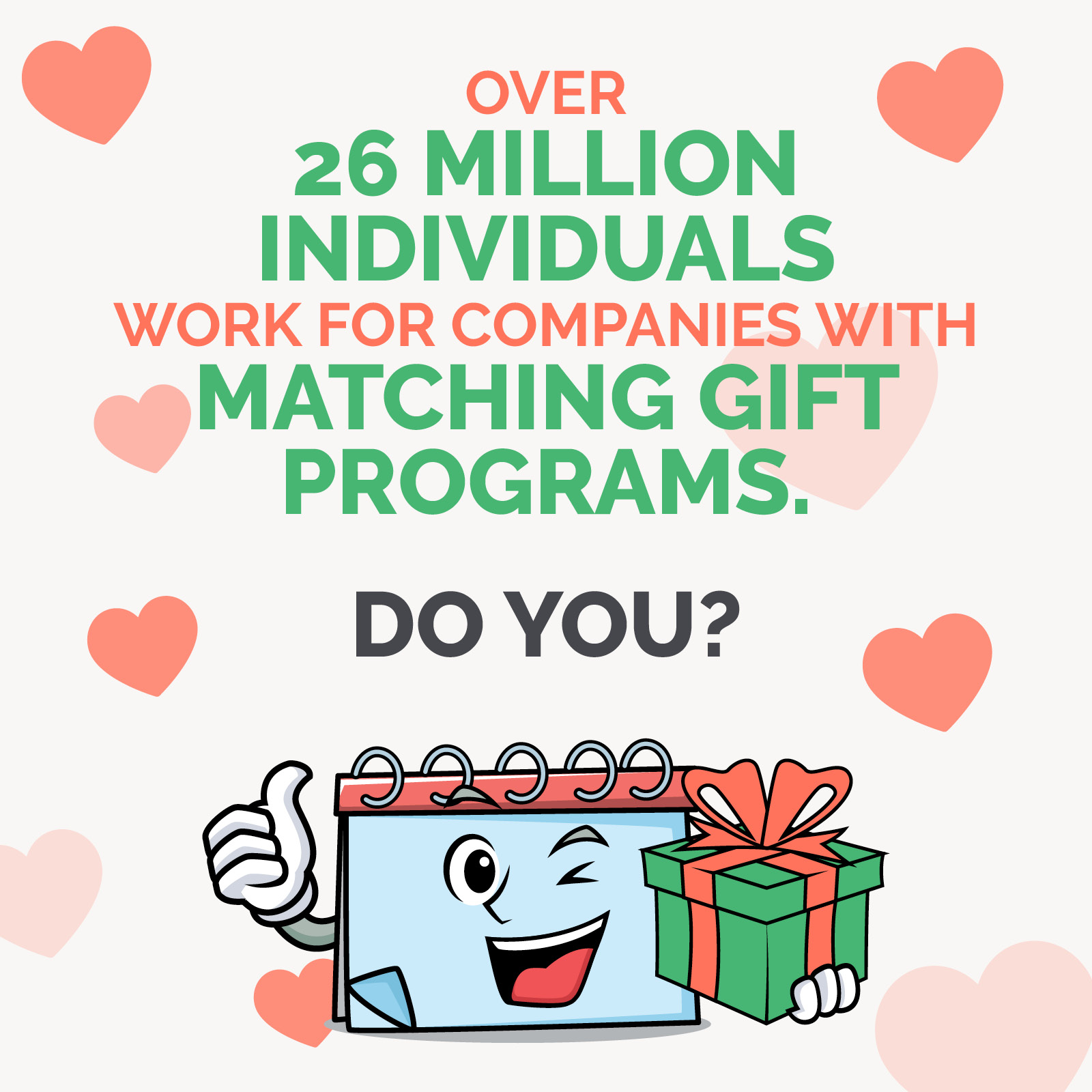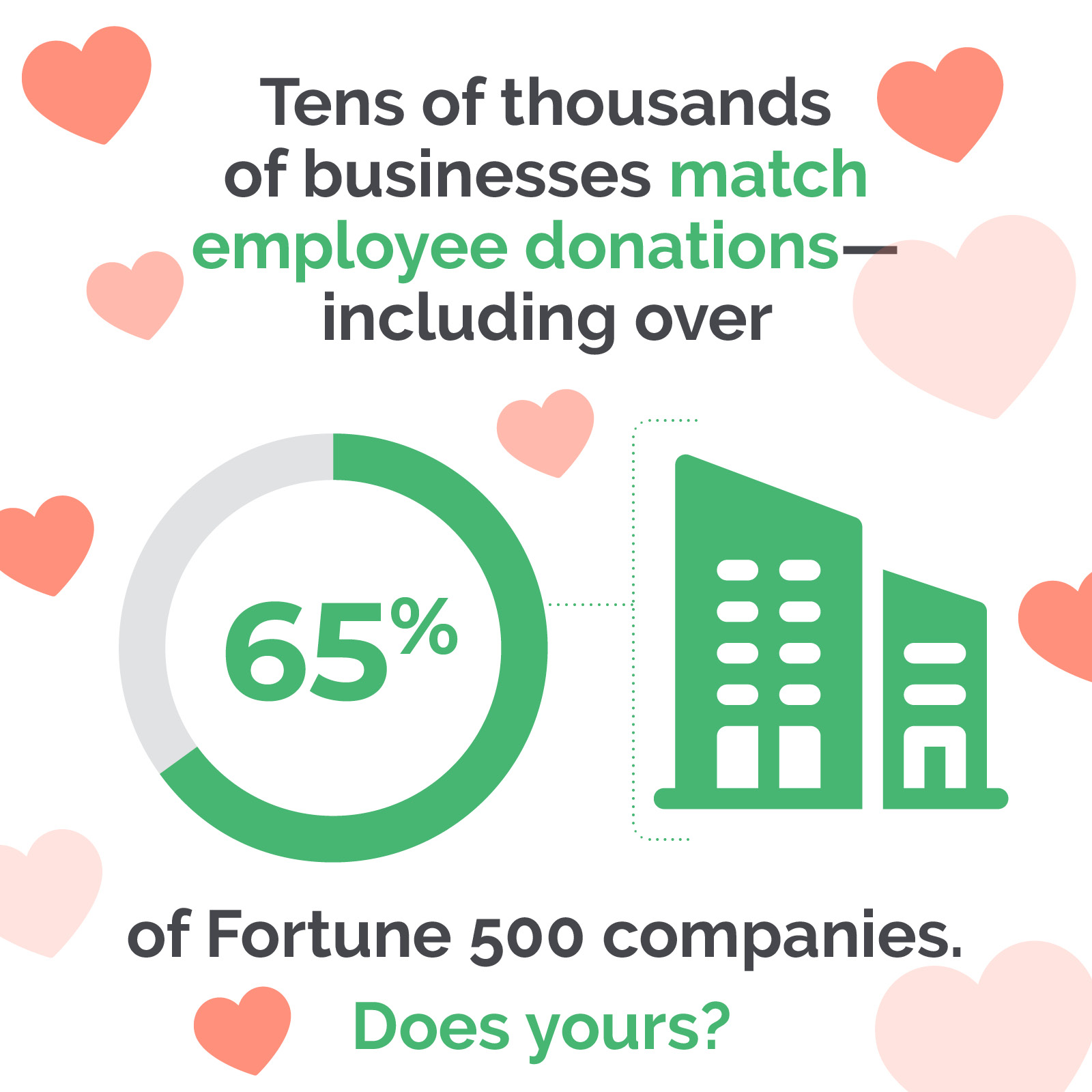 Industry research
Highlight key statistics that effectively demonstrate the potential that corporate matching brings. Double the Donation has compiled some of our favorite figures here, including an overview of unclaimed funding and a wide range of participating companies.
Success stories
Use social proof to drive success on social media by sharing stories of previous matching gift successes. This might mean highlighting a total sum of matching gift revenue (e.g., our organization collected more than $50,000 in matching gift funds from donors like you) or including specific examples of prior match donors (Sarah from Home Depot secured a corporate match on our behalf equaling $5,000, bringing her total contribution value to more than $10,000).
When your followers see the influence that other matching gifts have had, they'll be more likely to take steps to do so themselves.
Impact
Your supporters care about the impact your organization (and, by extension, their donations) brings. Reiterate that donation-matching programs enable donors to double their impact without reaching back into their own wallets. If you can put it in terms of tangible impact (e.g., feed two shelter cats for the cost of one), even better!
Keep in mind that you'll want to link back to additional resources from all of your social media posts. If you already have a built-out matching gift web page (which you should), consider driving traffic to the page for supporters to learn more about the opportunity.
You can even add a little blurb about Matching Gift Month to your web page, as Case Western Reserve University has here: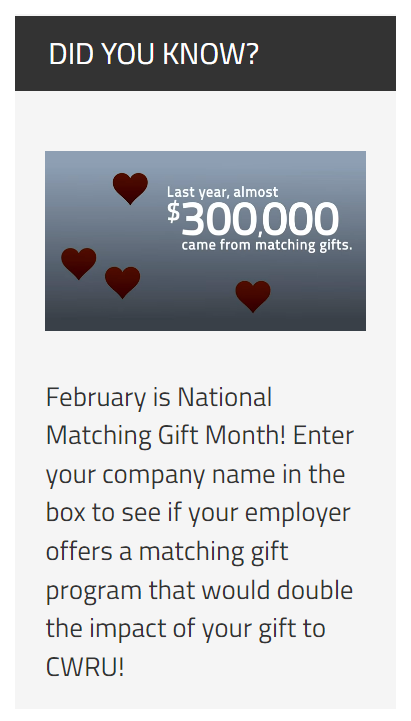 3. Encourage non-eligible donors to advocate for new programs.
Unfortunately, not all companies match employee donations (though new programs are added every day). And some employers are likely interested in getting started⁠—they might just need a little push to do so.
Luckily, your existing (non-match-eligible) donors can be some of your best champions for inspiring new matching programs. Sometimes all it takes is an email from a philanthropic employee to get the ball rolling for a new corporate program. And Matching Gift Month can be the perfect time to begin laying a foundation.
Consider sharing a template like this to provide a baseline for supporters considering advocating on your behalf this month: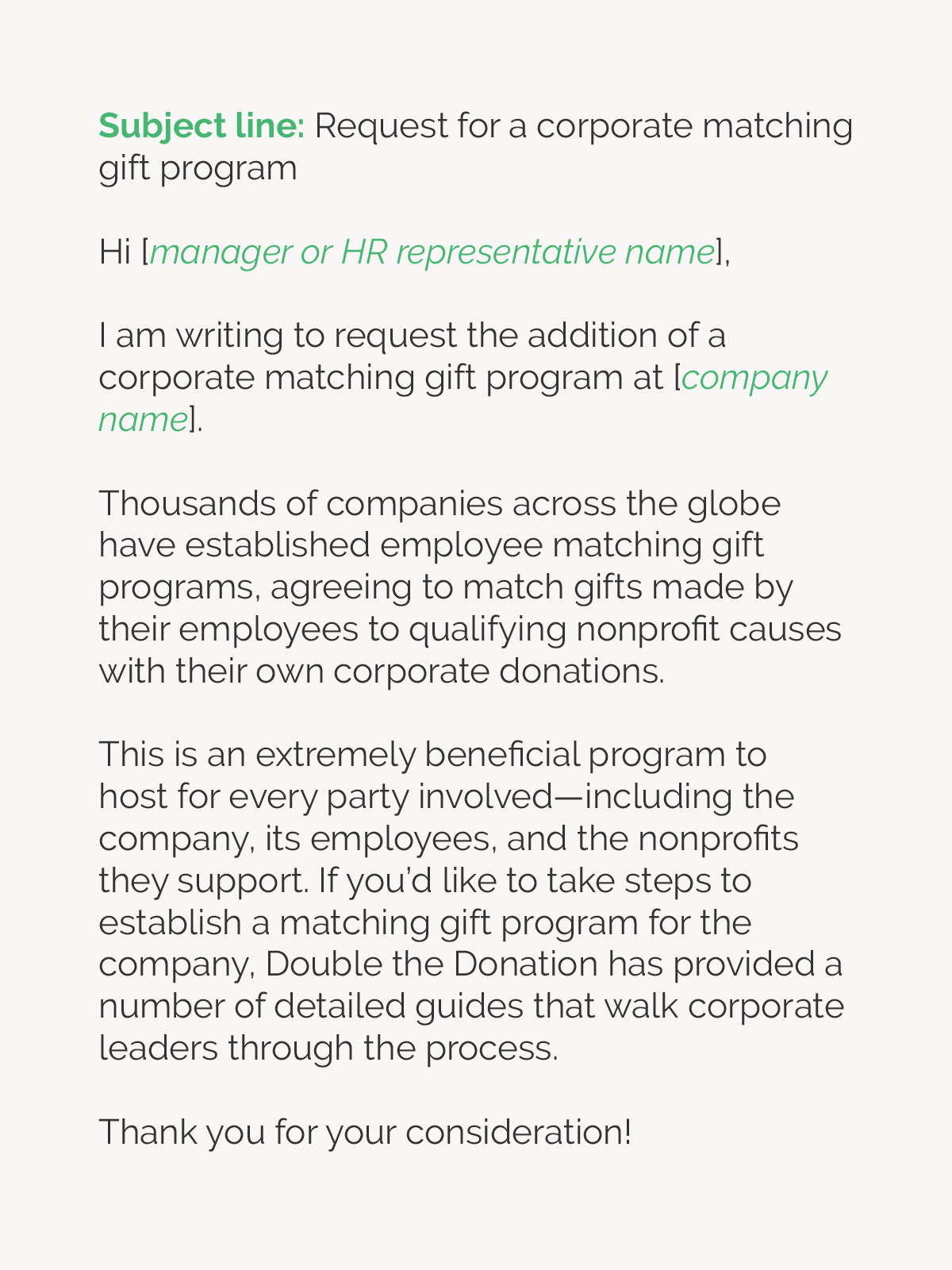 Subject line: Request for a corporate matching gift program

Hi [manager or HR representative name],

I am writing to request the addition of a corporate matching gift program at [company name].

Thousands of companies across the globe have established employee matching gift programs, agreeing to match gifts made by their employees to qualifying nonprofit causes with their own corporate donations.

This is an extremely beneficial program to host for every party involved⁠—including the company, its employees, and the nonprofits they support. If you'd like to take steps to establish a matching gift program for the company, Double the Donation has provided a number of detailed guides that walk corporate leaders through the process.

Thank you for your consideration!

P.S. ⁠— February is National Matching Gift Month, so it's a great time to get started!
We've even written a dedicated blog post on the topic. Feel free to send this article⁠—How to Advocate for a Matching Gift Program to Your Employer⁠—to your donors to guide them through the process of proposing programs for their companies.
4. Pursue one-off matching gift program opportunities.
Most companies that match employee donations agree to do so to most nonprofit causes. However, if an organization has an existing partnership with a corporation, they may seek a one-off (or unique) matching gift program that is exclusive to the cause.
In some cases, this type of offering can be an ongoing sponsorship opportunity. But it also may be limited to a particular period of time⁠—such as Matching Gift Month! Thus, February (and/or the weeks leading up to February) can be a great chance to begin pursuing such a relationship.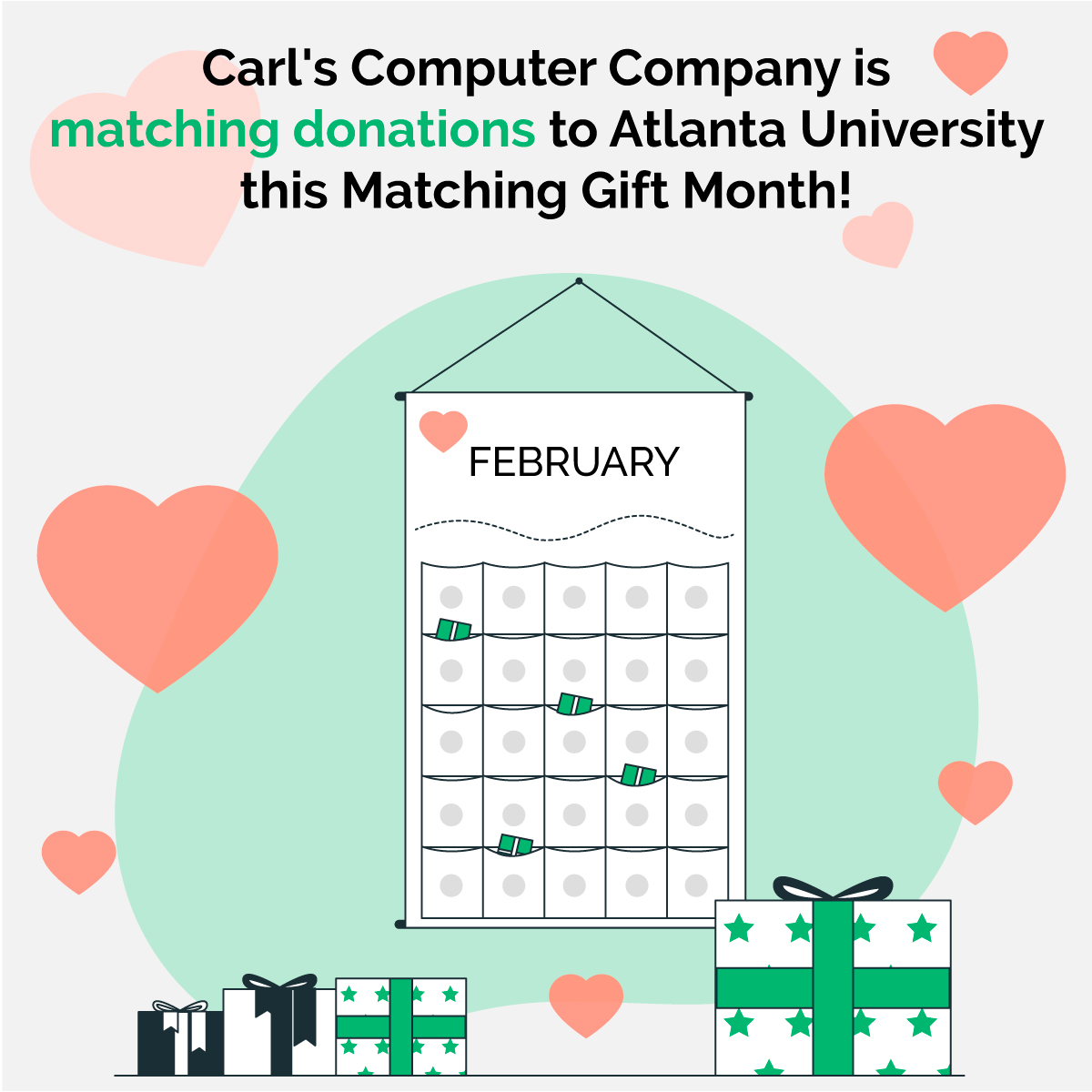 Keep in mind that a one-off match initiative may be formed with a company that does not yet offer a complete matching program. (For example, Carl's Computer Company does not have an established matching gift program but agrees to match donations solely made to Atlanta University.)
However, another option is partnering with a company that does offer a traditional matching gift program⁠—but wants to match donations to your organization at a higher rate. (Carl's Computer Company matches employee donations to all 501(c)(3) nonprofits at a dollar-for-dollar rate and matches gifts made to Atlanta University at a 2:1 ratio.)
Either type of program can be beneficial to your cause, your donors, and your corporate partners.
5. Follow up on previously made donations.
Your organization's work promoting Matching Gift Month might very well drive a number of new donations⁠—and matches⁠—to your cause. But another strategy you can employ involves following up on previously made gifts and encouraging still-eligible donors to submit their requests retroactively.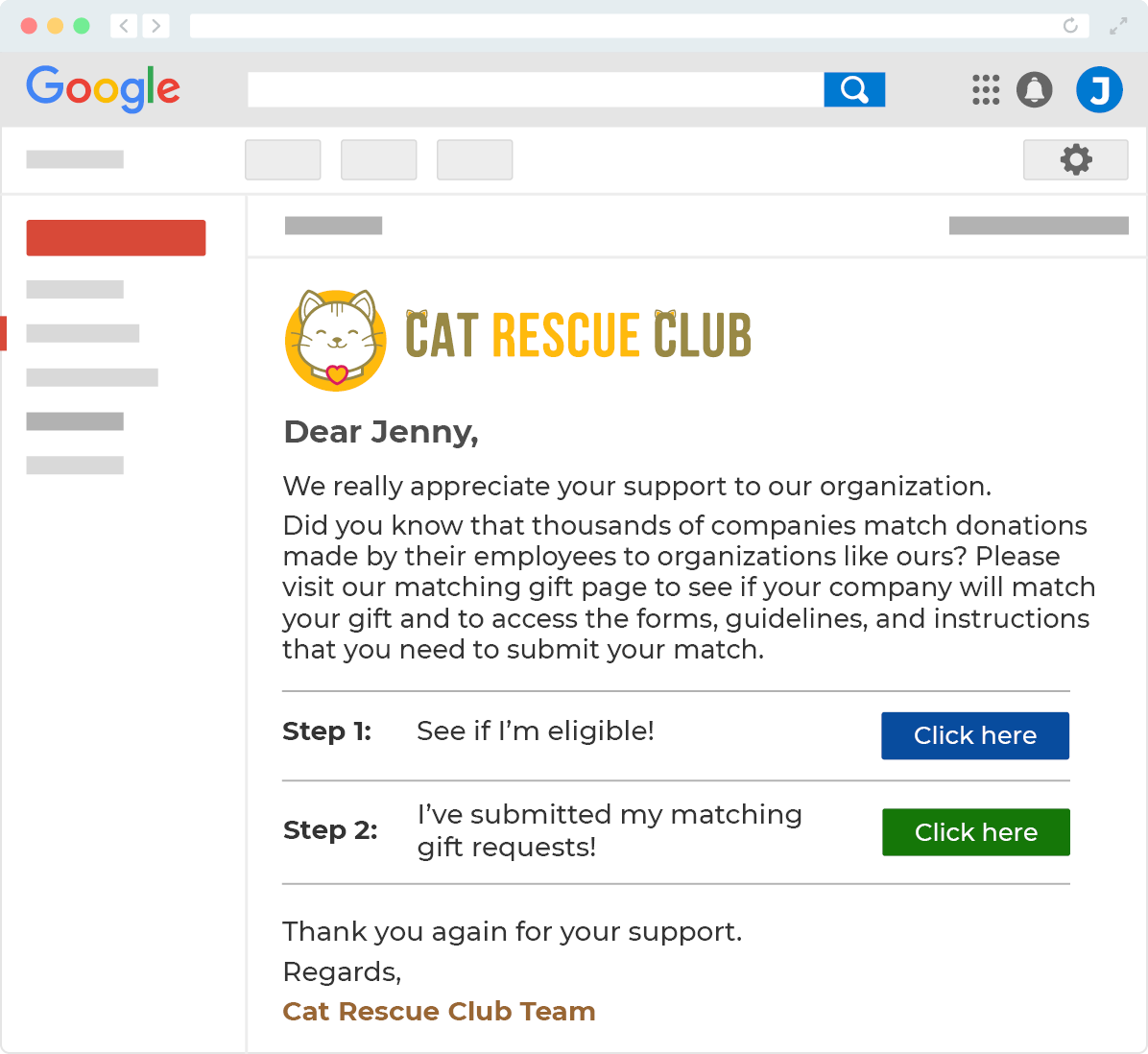 For example, Match Month falls just a few weeks after the year-end giving season, when most organizations see elevated giving. Many of those donations may still qualify for corporate matching, even into the first few months of the new year. In fact, tons of companies set generous matching gift request deadlines⁠—often allowing up to a year after the initial donation is made.
Take the opportunity to remind eligible donors about their employers' matching gift programs and how they can get involved.
6. Include matching gifts in staff email signatures.
This is perhaps our simplest suggestion for celebrating Match Month, but it can be particularly effective when paired with some of our other top ideas. We recommend adding a quick line mentioning matching gift opportunities to all of your team members' email signatures.

More than likely, your organization sends a ton of emails⁠—from donation appeals to thank-you messages and even nonprofit programming outreach. By incorporating matching gifts in automatic signatures, you can use every piece of communication with your cause as a way to promote donation-matching.
While you could add a simple blurb beneath an individual's name and contact information, making it stand out can produce great results. For that reason, consider getting a graphic made and added to each person's signature.
You can even use the space to link to additional resources where recipients can learn more.
7. Make matching easy.
Our final idea for celebrating Matching Gift Month is one that will benefit your organization well beyond the 28 (or 29) days of February. A lot of our previous recommendations involve raising awareness of program opportunities in the first place. Now, we suggest going a few steps further and driving matches by simplifying the processes involved.
After all, donors love matching gifts. They love getting the opportunity to multiply their contribution impact. But even your most dedicated supporters risk not following through when the process required to do so is too complicated or time-consuming.
That's why we recommend fundraising organizations employ matching gift software to streamline and simplify the process. For example, 360MatchPro by Double the Donation empowers nonprofits to:
Identify eligibility with the industry's most comprehensive database of matching gift company information and corresponding search tool;
Provide employer-specific matching gift program guidelines (minimum and maximum donation amounts, qualifying employees and nonprofit causes, match ratios, and more) and direct links to online submission forms;
Enable innovative auto-submission capabilities for select donors, allowing them to complete the match request process directly from the organization's giving page;
Trigger automated and personalized matching gift follow-up messaging to remind donors about matching gift availability and next steps.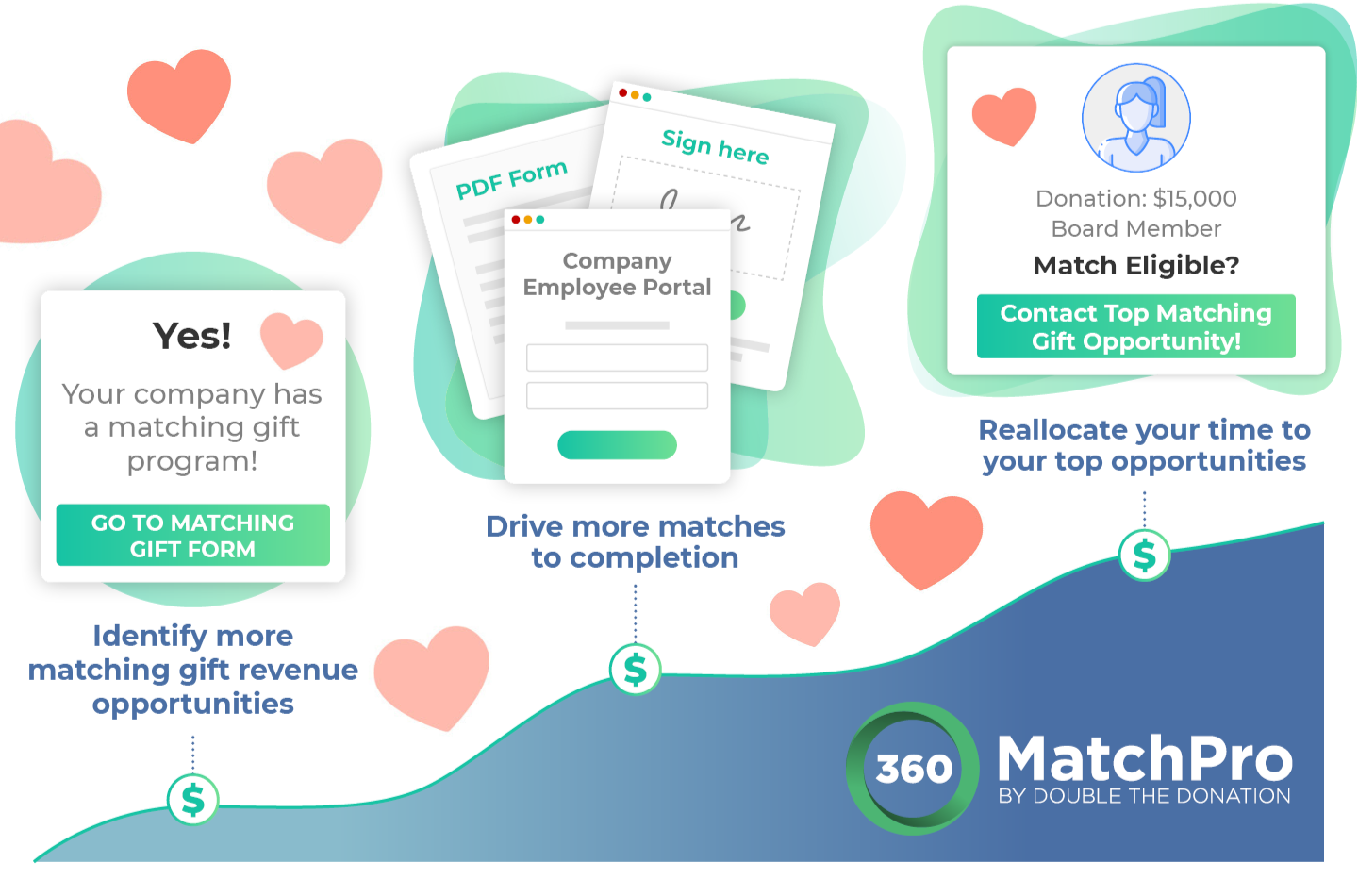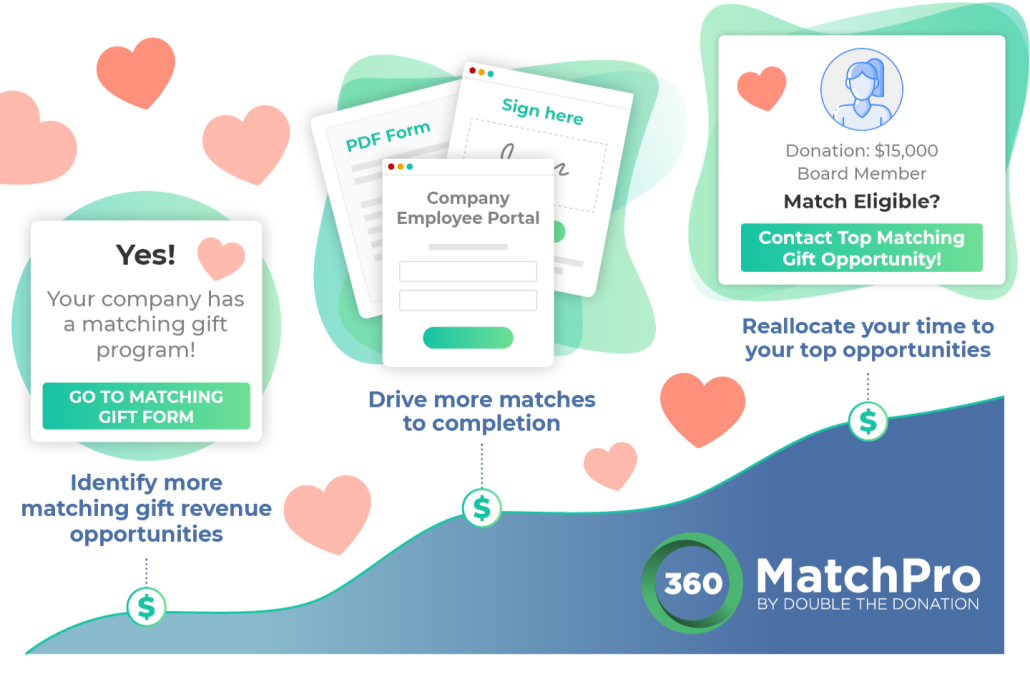 Not only does this benefit your donors by making matching programs more accessible, but it also ensures more back-end efficiency for your internal team and results in matching gift revenue growth of more than 61%.
---
Wrapping Up
Matching gifts have the potential to elevate your organization's fundraising, bringing your overall community impact to new heights. This Matching Gift Month celebration can be a fantastic opportunity to jumpstart or scale up your efforts⁠. But it's certainly not the only time to pursue this funding source.
As you aim to drive awareness of—and participation in⁠—the programs this February, remember that the value of a long-term matching gift strategy can boost your fundraising for the months and years to come. And the tips and practices outlined above can help!
Looking for more helpful matching gift resources? Check out our other recommended blog posts to continue learning: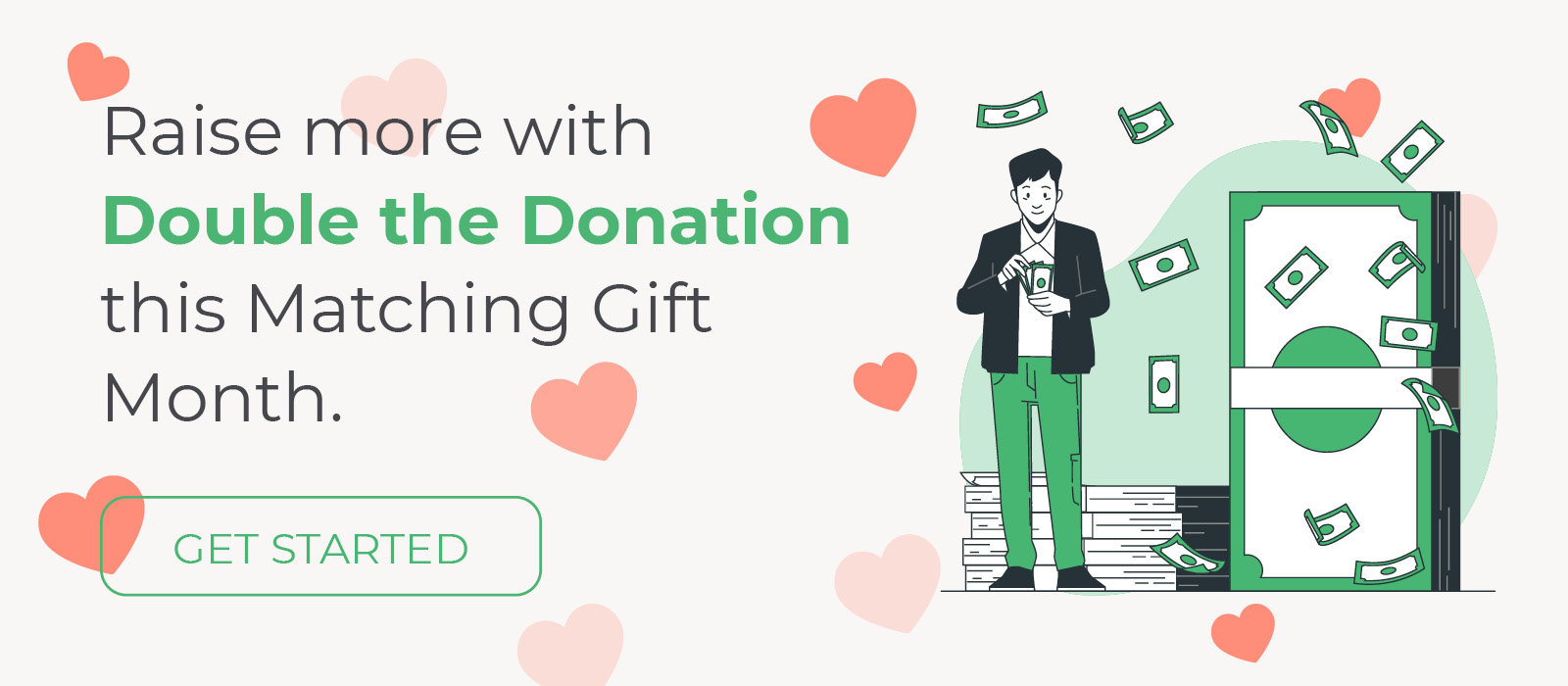 https://doublethedonation.com/wp-content/uploads/2023/01/DTD_The-Complete-Guide-to-Celebrating-Matching-Gift-Month_Feature.png
600
1600
Adam Weinger
https://doublethedonation.com/wp-content/uploads/2022/03/logo-dtd.svg
Adam Weinger
2023-01-23 16:05:18
2023-07-06 15:54:59
The Complete Guide to Celebrating Matching Gift Month This February