Companies That Offer Fundraising Matches for Run/Walk/Rides
At Double the Donation, we often discuss corporate matching gifts—or initiatives through which employers financially match the donations made by individual employees to qualifying nonprofits. However, there's another powerful⁠ (yet even lesser known⁠) opportunity to keep an eye out for. And that is companies that offer fundraising matches!
Fundraising match programs are a bit different from the traditional matching gift programs you might be used to. And depending on the type of fundraising your organization partakes in, you might be missing out on a significant chunk of funding.
Fundraising match programs also involve employer matching. However, unlike typical matching programs that solely cover financial donations made from an employee's own wallet, fundraising match programs involve a company matching all of the funds raised by an employee during a fundraising activity. This is particularly important to consider in regard to one of the most popular fundraisers in the nonprofit world: the Run/Walk/Ride event.
These events involve participants running/walking/cycling (or partaking in another activity!) for a certain distance and collecting pledges on your organization's behalf according to the distance they cover. And for volunteer fundraisers that work for a company offering fundraising matching, these fulfilled pledges can be doubled for even greater impact.
Now, you might be wondering what kinds of employers offer these initiatives and how your team can locate donors who qualify. Lucky for you, we're going to discuss the following companies that offer fundraising matches below:
Intuit, Inc.
BP
State Street Corporation
Penguin Random House
CVS Health
Boeing
Numerator
The Estee Lauder Companies
Northstrat
But before diving into the above companies, we're going to look at the easiest way to uncover these opportunities⁠—with dedicated matching gift tools.

The Best Way to Discover Matching Gifts
To best capitalize on these fundraising matching programs, you first need to discover where they exist. The easiest way to do that is by using dedicated matching gift software.
Matching gift software allows your organization to easily uncover and pursue these opportunities within your network of support. For example, Double the Donation's 360MatchPro is a fully automated matching gift platform that searches a donor's match eligibility once a donation is made and triggers automated outreach with company-specific program guidelines to drive next steps.
And, built on the industry's most comprehensive database of employee giving program information, it doesn't just provide insights on individual matching opportunities, either. 360MatchPro enables donors to seamlessly locate details regarding their employers' volunteer grant and fundraising match programs as well!
With that, check out these top examples of companies that offer fundraising matches.


Companies that Match Gifts to Run/Walk/Ride Events
Tons of companies participate in fundraising match programs which ultimately amplify the result of individual (or team) employee fundraising efforts. A few standout programs that we've selected to highlight include the following:
Intuit, Inc.

Intuit is a software company that develops financial and tax preparation software. It has over 17,000 member of the workforce and offers a comprehensive matching gift program to its employees.
Intuit's matching gift program includes an individual match, in which the company will match an employee's donation of up to $5,000 to a nonprofit organization or educational institution of their choosing. In addition, Intuit's corporate giving programs include a fundraising match. Intuit matches funds personally raised by an employee for a fundraising event.
Learn more about Intuit's matching gift program.

BP (Formerly British Petroleum)

As one of the top 20-largest companies in the world by revenue, BP is an international oil and gas company headquartered in London. BP employs nearly 80,000 people across the world with a large presence in the United States.
With employee grant programs that include traditional personal donation matches, as well as matches for money raised from employees' friends and family members, BP will match a maximum of $5,000 per employee, per year.
Learn more about BP's matching gift program.
State Street Corporation

State Street is a financial services holding company founded in Boston in 1792. After many years of successful growth, the company now employs more than 42,000 people internationally.
State Street offers a matching gift program for employee donations called GiveMore, which matches at a 1:1 ratio. Within this program, annual matching limits are extremely generous, varying by role. For example…
The Board of Directors, CEO, President, and Vice Chairs can receive up to $35,000 in matching funds.
Executive Vice Presidents can receive up to $25,000.
Senior Vice Presidents can receive up to $15,000.
All other employees can receive up to $5,000 in matching funds.
State Street also offers a fundraising match program called CollectMore, where the company will match an employee's fulfilled fundraising pledges as they partake in walk, bike, or ride types of events benefiting qualifying nonprofits. CollectMore is available up to $10,000 per team member, inclusive of the GiveMore total as well.
Learn more about State Street's matching gift program.
Penguin Random House

Penguin Random House engages employees by matching donations of up to $2,500 per employee per year to most 501(c)(3) nonprofits.
To sweeten their program even further, Penguin Random House has also established a Fundraising Match Program. With this initiative, the company will match up to $1,500 per employee (included in the $2,500 per employee annual maximum), per calendar year. This essentially allows employees to double the money raised via fundraising events to qualifying nonprofit organizations with 501(c)(3) tax-exempt status.
Types of qualifying events include (but are not limited to) walk-a-thons, bike-a-thons, and 5K's, though Penguin Random House indicates that each fundraising request will be considered on a case-by-case basis.
Learn more about Penguin Random House's matching gift program.
CVS Health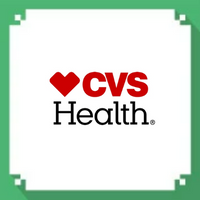 CVS Health matches employee donations made through their Community Crew Portal to many nonprofit causes throughout the United States and Puerto Rico. This includes just about any registered 501(c)(3) organization.
But they don't stop there! The company also offers a generous fundraising match program for individuals and team participants. When an individual staff member participates in a Run/Walk/Ride fundraising challenge, CVS Health agrees to match the funds raised between $250 and $1,000.
And when a team of five or more CVS Health employees participate in a similar type of fundraising event, the company offers to match fulfilled pledges up to $5,000.
Learn more about CVS Health's matching gift program.
Boeing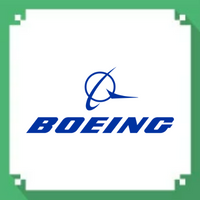 American multinational aircraft corporation Boeing Co. offers a particularly generous matching gift initiative that encompasses personal employee donations, gifts made by retirees and spouse/domestic partners, volunteer grants, and even funds contributed through fundraising walks participated in by employees.
Each year, a team member is eligible to request up to $10,000 at a 1:1 match rate to a wide range of nonprofit organizations⁠—including educational institutions, health and human services, arts and cultural organizations, civic and community organizations, environmental nonprofits, and more.
Learn more about Boeing's matching gift program.
Numerator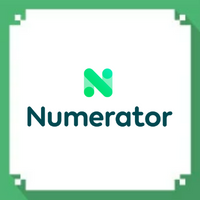 Numerator is a consumer insights and data company that aims to engage and incentivize its employees with unique and impactful giving opportunities.
Every year, employees are encouraged to participate in the company's fundraising match program. When doing so, funds raised through peer-to-peer fundraising efforts to most nonprofit causes⁠—including schools, health and human services, community organizations, and tons more⁠—are matched, dollar-for-dollar.
Each employee (full- and part-time alike) qualifies to request up to $500 in fundraising match grants on a rolling annual basis, with no minimum amount required to get involved!
Learn more about Numerator's matching gift program.
The Estee Lauder Companies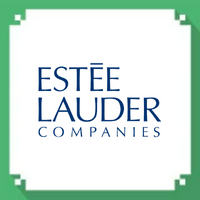 With brands such as Too Faced, M·A·C, Clinique, and Tom Ford Beauty, the Estee Lauder Companies have established a number of charitable giving programs that aim to give back to their communities.
These include⁠—but are not limited to⁠—matching individual staff donations, offering volunteer grants to the nonprofits their team members volunteer with, and providing impactful fundraising matches when employees partake in events or other peer-to-peer fundraising challenges.
Each year, qualifying members of the Estee Lauder Companies' workforce can request up to $5,000 in corporate funding, inclusive of their matching gifts, dollars for doers, and fundraising match initiatives.
Learn more about The Estee Lauder Companies' matching gift program.
Northstrat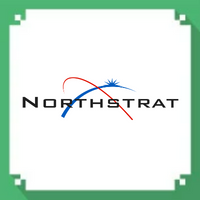 Northstrat, an employee-owned Information Technology company providing solutions to a number of US government agencies, participates in corporate philanthropy with a particular focus on education. Currently, the company offers to "match funds raised in sponsorship of events where employee collects donations based on their activity" in addition to a more traditional employee matching gift program of up to $500 per employee per year.
Qualifying nonprofit recipients include accredited public and private K-12 institutions, junior and community colleges, four-year colleges and universities, professional and graduate schools, and select other organizations.
Learn more about Northstrat's matching gift program.
---
Fundraising match programs are the perfect addition to any Run/Walk/Ride or other peer-to-peer giving based event. And being aware of the companies that offer fundraising matches is an essential first step.
If you're planning such an event, check to see if any of your donors work for the above companies. If your participants qualify, you may ultimately receive twice the fundraised donations for that supporter!
However, keep in mind that they themselves may not be aware of the opportunity at hand. Thus, it helps to provide guidance and resources throughout the process to drive more available fundraising matches to completion.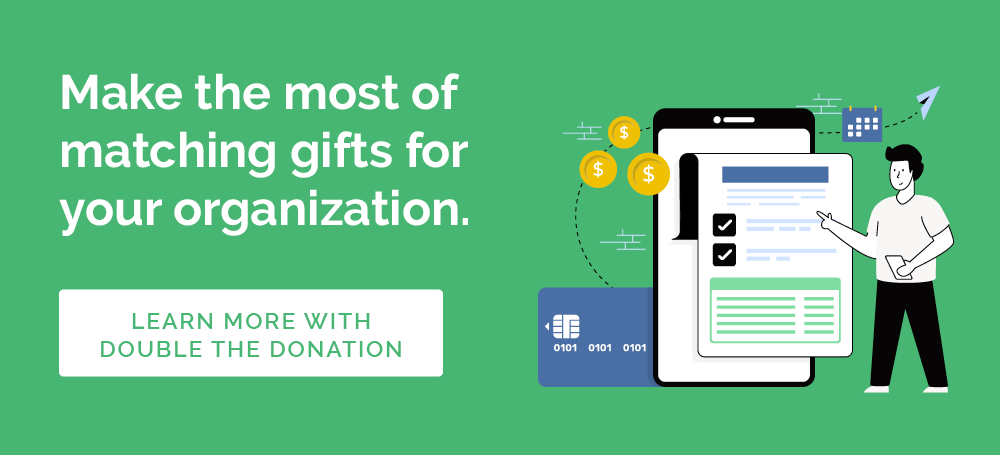 https://doublethedonation.com/wp-content/uploads/2015/07/DTD_Companies-That-Offer-Fundraising-Matches-for-Run-Walk-Rides_Feature.png
600
1600
Adam Weinger
https://doublethedonation.com/wp-content/uploads/2022/03/logo-dtd.svg
Adam Weinger
2015-07-11 09:00:28
2023-03-27 18:20:10
Companies That Offer Fundraising Matches for Run/Walk/Rides