CyberGrants: Employee Giving and Grant Management Tools
Are you a nonprofit or corporation looking for information on CyberGrants?
Good news! While Double the Donation is a separate company that specializes in helping nonprofits raise more money from matching gift programs, we can share much of the information on CyberGrants you're looking for.
It's essential that companies encourage participation in their workplace giving programs, including matching gifts. CyberGrants is one of the leading corporate giving vendors that can help companies do just that. Here's what you need to know:

About CyberGrants
For over 20 years, CyberGrants has been a leader in the online grantmaking space. In 1995, back when AOL was just starting to hand out those infamous free sign-up CDs, CyberGrants was already launching online grants management and employee giving software for corporations. Over time, the company has recorded many firsts in the grantmaking space, including: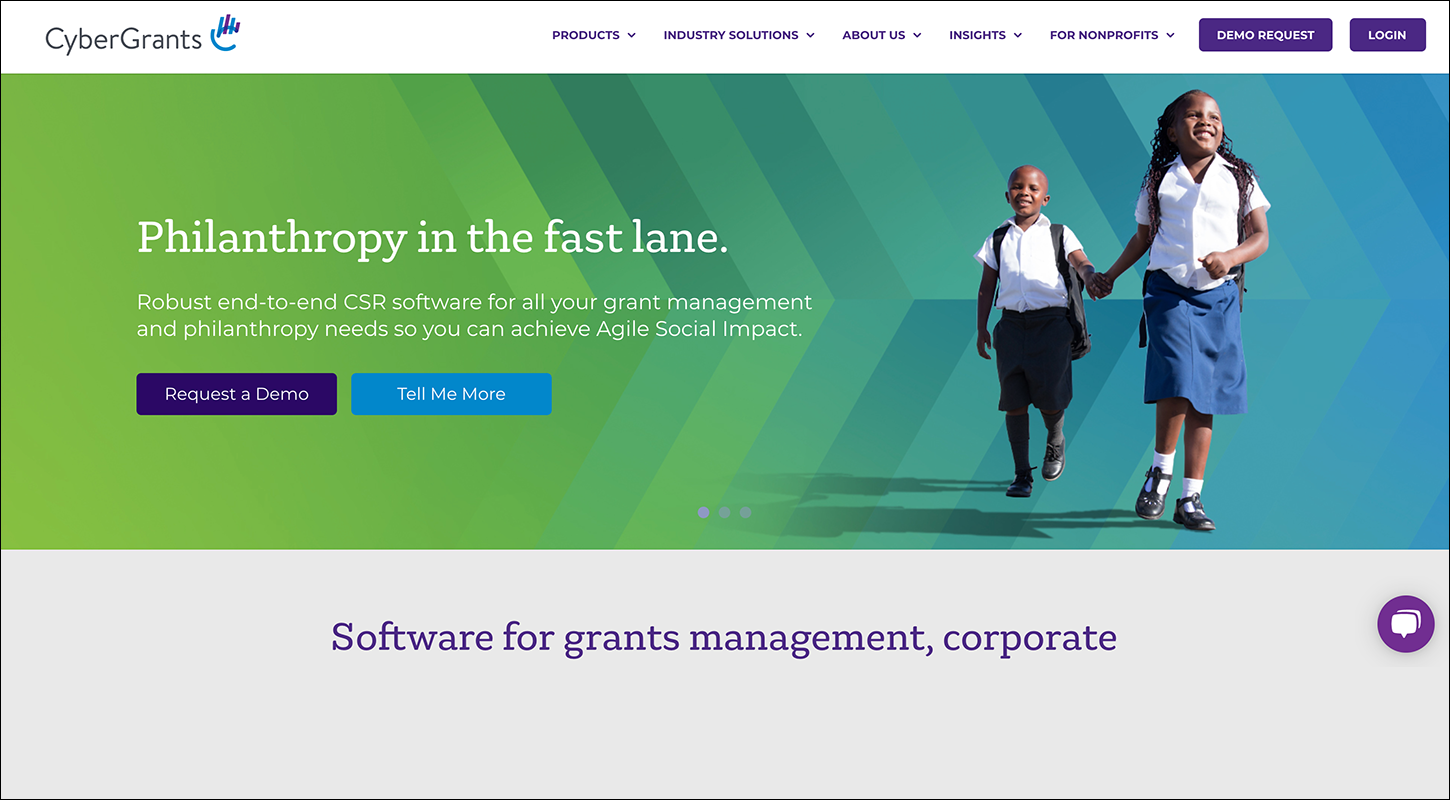 Developing the first online application.

Providing the first online grants administration tools.

Creating the first online workplace giving and volunteering systems for corporations.
These ongoing innovations have positioned CyberGrants as a leading provider of online grantmaking and employee giving tools.
Quick fact: CyberGrants' corporate customer base includes more than 40 of the Fortune 100, and nearly 70% of the public companies tracked in the Dow Jones Industrial Average.

What CyberGrants Does
CyberGrants specializes in two areas: employee giving systems and grants management for corporate, family, and private foundations.
Employee Giving Systems for Corporations
Whereas Double the Donation provides matching gift tools to nonprofits, CyberGrants provides services to corporations looking to streamline their employee giving systems.
The platform offers corporations a suite of services based around managing and administering:
Personal matching gifts for employees

Individual volunteer events

Executive matching

Rapid response/disaster relief administration

Dollars for Doers/volunteer recognition programs
Consider the CyberGrants Employee Giving System if you're looking to create, manage, and administer every aspect of your employee giving program.
Grants Management for Corporations and Foundations
As one of the original players in the corporate foundation software space, CyberGrants provides end-to-end solutions for corporations looking to take grantmaking to the next level.
The company's web-based software enables nonprofits to submit their grant applications online while providing corporations and foundations with the tools they need to manage the grant cycle.
Features of their software include:
Customizable nonprofit application portals so a company's brand is front and center

Comprehensive reporting

In-depth business intelligence

Automated cross-checking for compliance
When it's easy for companies and nonprofits to manage and submit grant applications, this creates an opportunity for nonprofits to get the funding they need and for companies to do good in their communities.

Companies That Use CyberGrants
Double the Donation's services enable nonprofits to increase their fundraising revenue from matching gift programs. To do so, we stay in contact with companies that offer matching gift and volunteer grant programs to understand their program guidelines and procedures.
Since CyberGrants is one of the largest providers of employee grant software to corporations, it's no surprise that many of the companies in our matching gift database use their software.
A few of CyberGrants' Employee Giving System corporate users include:
Here's what the CyberGrants portal for Walmart looks like: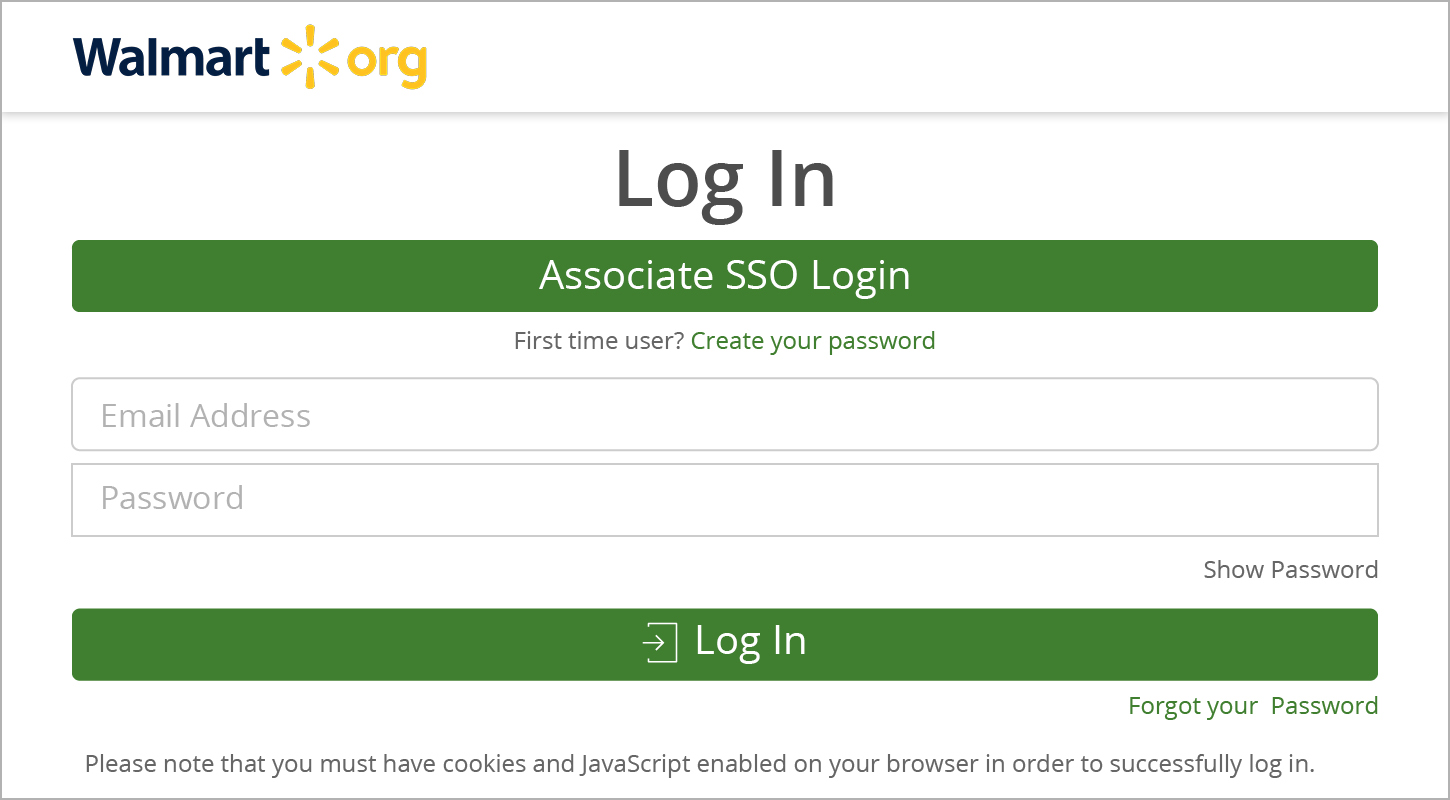 CyberGrants offers the above companies and many others an easy way for their employees to access their workplace giving programs and log their donations online. If your company wants to make it easy for employees to participate in corporate giving, CyberGrants is an excellent vendor to consider.

Double the Donation's Relationship with CyberGrants
Double the Donation is a separate company from CyberGrants, but both serve corporate philanthropy efforts.
While CyberGrants manages matching gift programs for corporations, Double the Donation works with nonprofits to help them raise more money from companies with matching gift and volunteer grant programs. We sell an easy-to-use tool to nonprofits that helps an organization's donors submit match requests.
Our database of employee giving programs includes those administered by corporate giving vendors, such as:
CyberGrants

America's Charities

AmeriGives

Benevity

Bright Funds

Causecast

FrontStream

Millie

Point

SmartSimple

YourCause
All of these corporate giving vendors help companies manage their workplace giving programs. This way, it's easier for their employees to participate and the companies can benefit from the programs they've already invested in.

How Do I Contact CyberGrants?
If you're a corporation interested in learning more about CyberGrants, you can contact the company in one of three ways:
By email: hello@cybergrants.com

By phone: (978) 824-0300

By mail: CyberGrants, Inc., 300 Brickstone Square, Suite 601, Andover, Massachusetts 01810
Reach out to learn more about CyberGrants' services!

Additional Workplace Giving Tool Resources
If you're looking for additional information about corporate giving vendors, check out these excellent resources:

https://doublethedonation.com/wp-content/uploads/2022/05/CyberGrants-Feature.jpg
540
1450
Adam Weinger
https://doublethedonation.com/wp-content/uploads/2022/03/logo-dtd.svg
Adam Weinger
2015-05-23 22:54:53
2023-10-16 17:21:19
CyberGrants: Employee Giving and Grant Management Tools