It has never made sense to me why money doesn't grow on trees. Why else do banks have branches?
Alas, money is hard to come by. You've got to wake up with the sun, strap on those boots, and tend to real trees that grow apples and bananas and other fruits you can sell.
Actually, fundraising doesn't have to be that hard. Thanks to companies both big and small, nonprofits can raise money from corporate giving programs. This is money that companies want to donate, and all nonprofits have to do is remind donors and volunteers to seek these funds.
We've got not one, not two, not three, not four, not five, but ten types of corporate giving programs that your organization can leverage in order to increase fundraising. Work hard, and the money might start rolling in such that it feels like you're merely reaching out the window and plucking it from a tree.
1) Matching gifts
At Double the Donation, matching gifts are our bread and butter, and they can be your bread and butter, too.
Corporations organize programs through which they match employee donations to eligible nonprofit organizations. These matching gifts can double, triple, and even quadruple charitable gifts.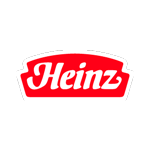 For example, Heidi is the official taste tester for Heinz, and, aside from loving condiments, she loves donating to her favorite nonprofit. When Heidi makes her annual $500 donation, Heinz matches her gift at a 1:1 ratio. This means that Heinz writes its own check of $500 to the nonprofit, which doubles Heidi's donation. All Heidi has to do is submit a form to her HR department or through an online portal.
Get the rundown on matching gifts.
Matching gifts are butter that melts upon contact with sizzling, fresh bread, and makes your mouth swim with flavor such that your eyes roll up into the back of your head and you can't imagine how you ever lived without this bliss. Don't live without the bliss. Figure out which of your donors are eligible to give matching gifts and encourage them to submit the necessary forms today.
Discover the top companies with matching gift programs.
NOTE: Don't forget to grab our free Five Day Matching Gift Email Course at the end of this post.
2) Fundraising matches
A lot of kids have dreams of going pro in a sport yet only a small percentage ultimately are able to do so. Consider men's basketball. 3.4% of high school players will play in college, and only 1.2% of those players get drafted into the NBA. The chances of you making money off of sports are slim to none.
But you can make money off of sports for your favorite nonprofits. Some companies allow employees to raise money from walks, runs, bike rides, and similar events, and the companies will match these donations.
Boeing is one such company, as they provide $100 grants for every walk, run, etc. that employees participate in. As a nonprofit, you need to find who works for companies that offer these programs and encourage them to strap up those laces and run as fast or slow as they want, because grants are awarded according to participation, not performance. We're amateur athletes over here! Participation awards are what we live for.
While less popular than matching gift programs, fundraising matches are a fun way to encourage good health while raising money. These matches are typically 1:1 and companies institute maximums, such as $1k, for how much they're willing to donate.
Learn more about fundraising match programs.
3) Dollars for doers
Not everyone loves alliteration, but a lot of people do enjoy giving back to their communities. Also known as individual volunteer grants, dollars for doers programs reward employee volunteer efforts. Companies compensate community service with grants for the nonprofits to which employees give their time.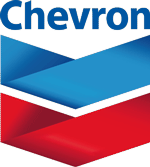 For example, Chevron's dollars for doers program rewards the community service of employees and retirees as follows:
20 volunteer hours = $500 grant
40 volunteer hours = $1,000 grant
Most companies only provide grants to one nonprofit per year per employee, although some will allow the money to be split if employees volunteer for enough hours with multiple organizations. Once the maximum amount of grant money is earned, employees cannot earn more until the next fiscal year.
Discover the top companies with Dollars for Doers programs.
4) Team volunteer grants
Many companies value team building, and one way to build employee camaraderie is through through volunteering. Whether it's building a house or feeding the homeless, solving problems together can help people get to know each other, which builds important relationships, which cultivates loyalty to companies, which makes companies want to send more volunteers your nonprofit's way.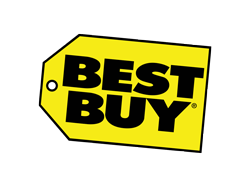 When teams of employees volunteer, they can raise money for eligible nonprofits. Some nonprofits seek partnerships with companies in order to get their employees to volunteer, as nonprofits can reap not only the labor benefits, but the benefits of the money raised from grants.
In fiscal year 2013, 10k Best Buy employees volunteered for over 100k hours and raised over $2.5 million for nonprofits. Teamwork sure is a beautiful thing, as encouraging a group approach to volunteerism has helped Best Buy to give back to its communities and build meaningful relationships between its employees.
Learn more about team volunteer grants.
5) Community grants
Unlike the aforementioned fundraising strategies, through which employees apply for funds on behalf of nonprofits, nonprofits must research and apply for community grants on their own. The process helps companies both to know that they're giving to reliable, respected organizations and to give back to their local communities.

Walmart, one of the world's largest corporate donors, provides grants between $250 and $2,500. Grant amounts vary according to what nonprofits need, the quality of their applications, and what companies deem appropriate.
Community grants can also take the form of disaster relief grants. Natural disasters happen, and many corporations have money at the ready to help.
Disaster relief grants come in three varieties:
Grants straight from the company
Matching donations from employees
Matching donations from customers
Nonprofits who provide support to regions impacted by natural disasters need to have systems in place to take advantage of disaster relief grants. These are vital dollars that can feed the needy and save lives.
Nonprofits who help local communities should seek community grants. Disaster relief grants are timely aid, while community grants in general are designed to help people and improve lives year-round.
View the top corporate giving companies according to donation requests.
6) Volunteer support programs
Not every donation needs to be a monetary donation. Companies of all shapes and sizes are loaded with talented employees who want to give back to their communities. These talented folks can provide necessary services that nonprofits either can't afford or can't do as proficiently as they would like.
Nonprofits might seek local employees to provide free:
IT services for nonprofits who need new computers or better programs
Marketing strategies for nonprofits who require better promotion and email campaigns
Consulting to cultivate better business strategies
Cooking food for homeless shelters
Non-monetary donations not only don't need to provide money, but they don't need to include human-to-human interaction. Microsoft provides affordable access to technology to over 86,000 nonprofits each year. This includes nonprofits in 125 countries, and the annual fair market value of the software is over $940 million. By putting the power of Office 365, and other tools, in the hands of nonprofits, Microsoft enables organizations to do more than ever before.
Learn more companies that have donation request programs.
7) Automatic payroll deductions
Donating via a company's automatic payroll deduction program is one of the easiest ways to regularly give to nonprofits. Unfortunately, the donation options may be limited to a predetermined list of eligible nonprofits that varies by company. The challenge for nonprofits is to figure out how to be included on company lists of eligible organizations.
While it can be a lot of work to get your organization included as an option, the effort is worth it. Automatic payroll deductions are one of the few opportunities for your organization to secure ongoing, predictable sources of revenue.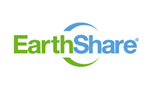 If you're an environmental organization then you should look into EarthShare. Through EarthShare @ Work — an employee engagement and philanthropy program offered at hundreds of public and private sector workplaces across the country — the organization connects donors with environmental and conservation charities. For instance, the Georgia chapter of EarthShare provides funding to 70+ nonprofits in the state.
8) No strings attached annual grant stipends
What if you lived in a world in which employees had to do absolutely nothing, but companies still gave them money to donate to the nonprofits of their choosing? Newsflash: you do live in this world.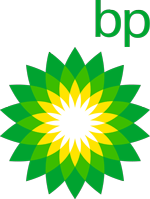 Some companies allocate a certain amount of money to employees each year, which employees are allowed to give to the nonprofits of their choosing. It's that simple. No volunteering or previous donations required. All an employee has to do is submit the necessary paperwork and nonprofits receive money, as if by magic, but it's real money, so you should figure out which of your volunteers work for companies that offer annual grant stipends and remind them of how pretty they are, or at least convince them that your awesome nonprofit is well worth their stipend.
BP allocates money for donation to its employees through its Fabric of America program. Employees are given $300 to either split between two nonprofits or give in full to one organization.
Learn more about the donation options that BP makes available to employees.
9) Internal employee fundraising campaigns
When you need to will the energy to finish a project, conquer a tough racquetball opponent, or win back the love of your life, good advice is to look deep inside to find what you need to move forward. If you're pursuing the love of your life, then you should also consider picking up some flowers.
But you're a nonprofit! You need money, and you can find that money deep inside. The inside means your staff. Many nonprofits look to their own employees to give back and support the cause. Not only is this a great way to raise money from people you already have a relationship with, but when employees give back it proves to outside donors that the cause is likely worth their money, too.
10) Annual giving
While most companies encourage employee giving year-round, some employers focus on making big donation pushes at certain times of the year. The most popular time of year to make donation pushes is at the end of the year, typically during October and November, but different companies have different times that they focus on, so it's important to check for every employer.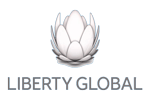 Liberty Global fund raises on behalf of men's health during the month of November. In 2013, over 400 employees raised $75,000 during November, and Liberty Global matched the donation to make it worth $150,000.
Nonprofits need to be aware of when large companies run similar donation promotions, because these are opportunities to make big bucks that only occur once a year.
Learn about deadlines to submit matching gift requests.
Regular fundraising requires finding money, and you're never quite sure where it might turn up. Corporate giving is money that's actually there, and all you have to do is encourage donors and volunteers to seek that money on your behalf. Billions of dollars are donated to nonprofits every year through corporate giving. If you're not taking advantage of these ten fundraising strategies, then your nonprofit isn't doing everything that it can to raise money to fulfill its mission.