Prospect Research: The Ultimate Guide for Nonprofits

If you work for a nonprofit organization and you're looking for a way to maximize your fundraising efforts, there's one avenue you might not be paying enough attention to: prospect research.
Regardless of your organization's size, gathering the right donor data via prospect research can have a huge impact on the amount of money you bring in. These funds can help you serve your missions, fund important projects, and keep working toward your goals.
In this guide, we'll outline several important pieces of information you'll need to successfully leverage prospect research. These topics include:
From learning the basics to soliciting your first prospects, this approach can be a game-changer for your organization. Let's get started!


1. What is Prospect Research?
Prospect research is a research process performed by a nonprofit's fundraising and development teams to gather more data about their donors and prospects. Key factors to look for include past giving, wealth markers, business affiliations, and philanthropic tendencies. Overall, this information helps nonprofits determine a donor's ability and desire to donate to a specific cause.
Who Uses Prospect Research?
A variety of organizations can use prospect research as a way to boost their fundraising revenue. These include:
Educational institutions (including K-12)

Healthcare organizations

Arts and cultural organizations

Environmental groups

Faith-based organizations

Greek organizations
Prospect research can help all of these organizations (plus others!) become more efficient and focused in their fundraising outreach.
Primary Uses of Prospect Research
Among the various areas of fundraising that prospect research can help, there are a few that tend to benefit the most. These areas include major giving, capital campaigns, and annual giving.
Major Giving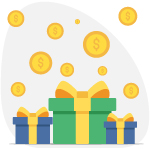 Prospect research is the perfect tool for finding hidden major gift prospects in your existing donor database. This is because it can help you uncover past giving and involvement and track giving patterns that may predict major giving.
For instance, you might have a faithful donor whose contributions have been steadily increasing over the past five years. With prospect research, you can examine that donor's history and figure out the best strategy to ask for a major donation.
Capital Campaigns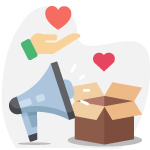 A capital campaign is a long-term fundraising effort that's usually tied to a large project, such as the construction of a new building or the development of an endowment.
Capital campaigns typically rely on a set number of major gifts during the "quiet phase," before fundraising is opened to everyone in what's known as the "public phase."
Prospect research can help nonprofits find ideal donors for both the quiet phase and the public phase.
Annual Giving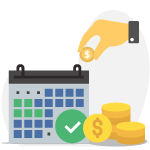 Annual giving is what keeps your organization's wheels turning. Without it, you wouldn't be able to complete your day-to-day operations and tasks.
While your organization is likely asking all of your existing supporters for donations to your annual fund, you can now search for new annual donors with the help of prospect research.
In addition, you're more likely to uncover potential supporters by looking into someone's past giving to organizations and causes that align with your own.
Wealth Screening vs. Prospect Research
You may have heard the term wealth screening in conjunction with prospect research. While the two terms are often used interchangeably, wealth screening is actually only one component of prospect research.
Wealth screening analyzes the financial aspects of a donor's profile, such as real estate ownership, stock ownership, and political giving. While it's an essential part of prospect research, this only indicates an individual's ability to give.
Prospect research goes a few steps further and uses both wealth indicators and philanthropic indicators to determine a donor's willingness and capacity to give. This presents nonprofits with a full picture of their donor's profile and helps them make a more educated ask and focused outreach.


2. Data Points Included in Prospect Research
Since prospect research involves collecting both wealth indicators and philanthropic indicators, it's important to understand the common data points that fall under each umbrella category.
Philanthropic Indicators

Philanthropic indicators represent an individual's willingness to give to your organization. These include:
Previous Donations to Your Nonprofit
Past giving is the best indicator of future giving because it means the supporter is interested in your cause and has already made a contribution. Prospect research helps uncover these previous donations so your organization can leverage that data and reach back out.
Donations to Other Organizations
If your donors are philanthropically minded, they probably aren't only giving to your nonprofit. Let prospect research unveil past giving to organizations with causes that are similar to yours.
Nonprofit Involvement
Giving isn't the only indicator that an individual is philanthropically minded. With prospect research, you can identify other types of nonprofit involvement, such as advocacy work, volunteerism, and board membership.
Personal Information 
While knowing the basics, such as a donor's preferred name, gender, and marital status, can help when you send out donation appeals, prospect research can also help you learn more about the hobbies and interests of your prospects. Much of this information can be collected online or through data appending services and can help you identify ideal prospects.
Wealth Indicators

Wealth indicators represent an individual's ability to give to your organization. These include:
Real Estate Ownership
The quality and quantity of real estate someone owns is always a top wealth indicator your fundraising team should be aware of. Individuals with notable real estate are proven to have large giving capacities that you can capitalize on in your nonprofit's fundraising initiatives.
Business Affiliations
Prospect research can help you detect and leverage existing business connections among your donors. This research includes details about a donor's career and salary estimates, which can indicate wealth and ability to give. You may also discover information about a donor's employer's corporate giving program, which can provide insights into potential matching gift opportunities.
Stock Ownership/SEC Transactions
Knowing about a contributor's stock ownership can give you even more insight into their wealth and capacity to donate to your organization.
Political Contributions
Chances are that an individual who has made sizable donations to a political campaign also has the giving capacity to donate major gifts to your nonprofit. By using prospect research to target this group, you can focus on winning over prospects with the potential to make generous contributions.


3. Types of Prospect Research Tools
While the thought of performing prospect research may sound daunting, there are several online tools that nonprofits and educational institutions can utilize to maximize their efforts.
These tools include top wealth screening and prospect research services, data enhancement, and corporate giving software.
Here are some top picks!
NPOInfo – Top Prospect Research Tool for Enhancing Data
NPOInfo helps organizations improve the quality of their donor data through data appends. Appending data, such as adding an address or a date of birth to your existing information, helps you build a more complete picture of your prospects.
Having as much information as possible about your prospects allows you to be more sophisticated in your outreach to prospects. For example, you might segment your outreach to potential donors in a specific geographic location, or make prospects who work at a certain company aware of the potential for their gift to be matched by their employer.
NPOInfo works with a variety of organizations including nonprofits, associations, educational institutions and healthcare organizations, making them a great choice for prospect researchers in any sector.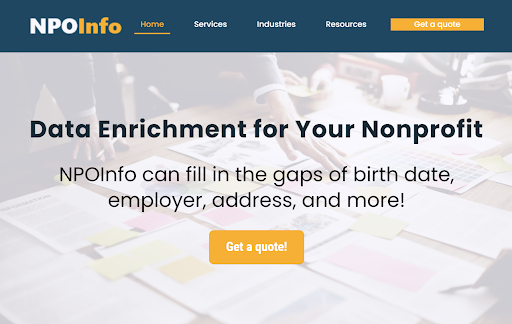 DonorSearch – Top Prospect Research Tool for Identifying Propensity to Give
DonorSearch offers the world's largest charitable giving database. Its tools blend philanthropic and wealth metrics so your organization can make informed decisions about prospects and plan effective outreach.
DonorSearch offers a few choices of tools when it comes to prospect research. These include:
Charitable giving database. DonorSearch's charitable giving database is comprehensive and constantly growing, housing tons of useful philanthropic data. DonorSearch's guide to prospect research emphasizes the importance of using charitable giving information as well as wealth data to get a full picture of your prospects. 
DSGiving search tool.

DSGiving

is a free prospect research tool that offers access to a smaller-scale version of DonorSearch's philanthropic and political contributions data. Simply type in an individual's name and state of residence, as well as the gift type, and the tool will pull useful data for you to leverage.
DonorSearch helps your nonprofit learn more about your donors and complete comprehensive donor profiles. And because the tools analyze philanthropy as well as wealth indicators, this results in more qualified leads for nonprofits to pursue.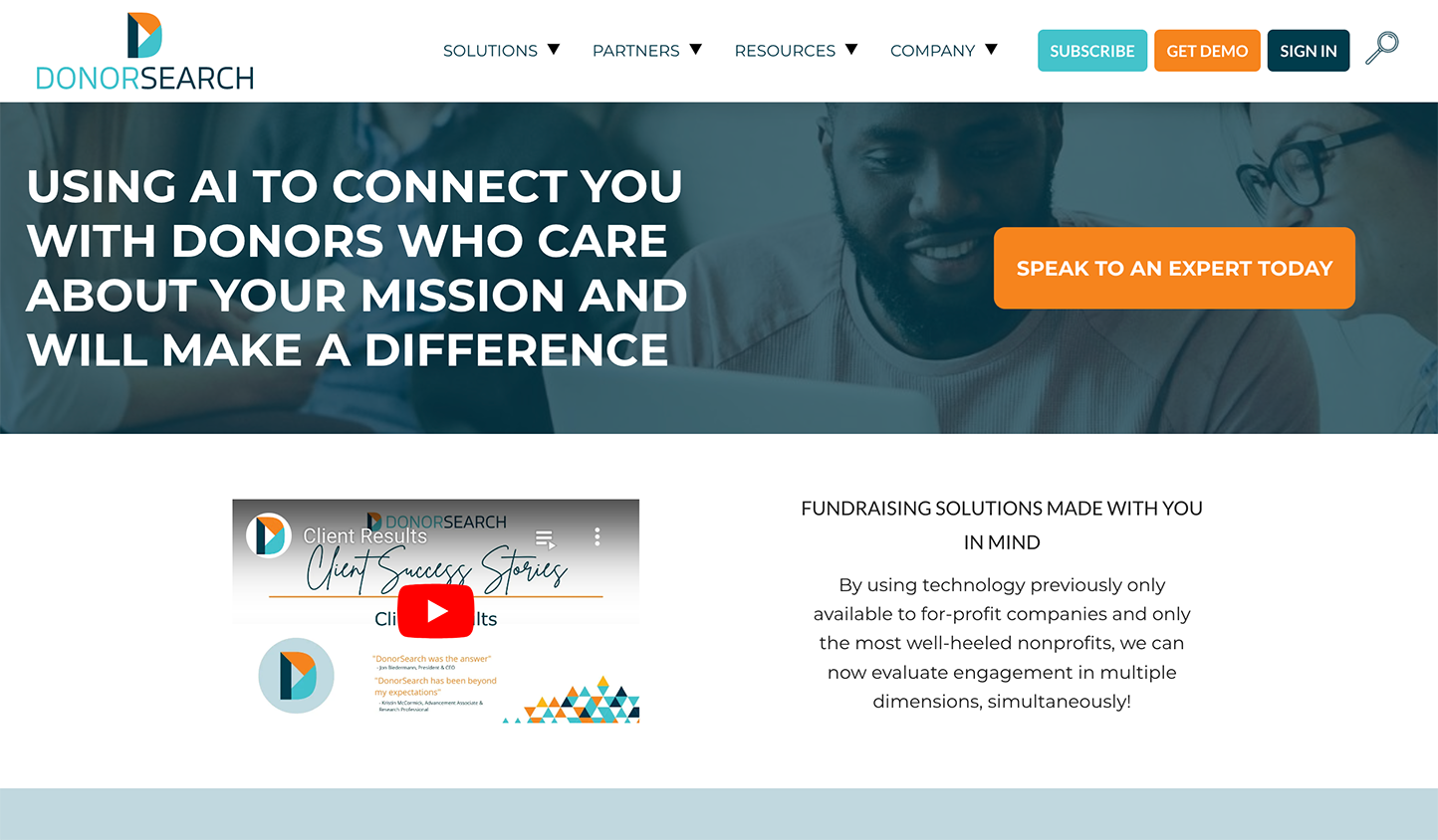 Double the Donation – Top Matching Gift Tool for Prospects
Double the Donation is the leading provider of matching gift solutions, and can give your nonprofit the ability to maximize donations with corporate matching gifts.
Using Double the Donation's comprehensive corporate giving database, you can find major giving prospects by examining matching gift programs and donor profiles during your prospect research.
When an individual donates to your nonprofit online, they will be prompted to enter their employer's name into a matching gift search tool, which can be embedded on your website. If their employer offers a matching gift program, the search tool will then populate with the necessary forms and guidelines they can use to submit a match request.
Having this information will help your nonprofit tailor matching gift-specific communications to match-eligible donors.
Accessing valuable information on matching gift eligibility among your prospects will help you double the funds you need for your organization. After all, 84% of donors say they're more likely to donate to a nonprofit if a match is offered. This means matching gifts can encourage prospects to reach new levels of giving with your organization through their employer's matching gift program. In addition, you'll be able to personalize your outreach for a donor's specific matching gift program, increasing your chances of receiving a larger donation.

Learn more about Double the Donation!


4. How to Get Started with Prospect Research
Once you've decided to perform prospect research for your organization, where should you start? There are a few avenues you can take, such as using prospect screening companies, prospect research consultants, or performing in-house screenings on your own.
Prospect Screening Companies
Your nonprofit might elect to bring in a prospect screening company for your prospect research needs.
Every prospect screening company is different, but most compare your donors against a variety of databases and create a comprehensive profile for each supporter. This will help your organization track, sort, and evaluate all of the new prospects among your donors.
Our recommended picks:
Prospect Research Consultants
Prospect research consultants are another prospect research resource at your nonprofit's disposal.
They're extremely valuable resources for nonprofits, often completing screenings for nonprofits of all shapes and sizes and offering advice and other services.
View the top nonprofit consultants!
Doing It Yourself
For smaller or newer nonprofits with tighter budgets, a do-it-yourself prospect screening approach is a good option.
Use free or low-cost prospect research tools to examine donors' giving and philanthropic histories in your nonprofit's donor base.
Steps to Conduct Prospect Research
Regardless of which method you choose, there are certain steps your organization can take to get started with prospect research. We recommend the following:
Make a plan.

Plan out exactly how you'll approach your research process by asking yourself about your fundraising goals, fundraising approaches, timeline, and screening goals.

Clean up your data. Make sure you've cleaned up your data prior to performing prospect research so you get the most accurate results. Look for duplicate entries, outdated contact information, and lapsed donors.
Validate the results.

Once you have your results, make sure they're accurate, regardless of who gathered the information. This means checking for issues like common names and outdated real estate records.

Sift through the results.

Take the time to analyze the screening results so you can pick out the prospects who are most likely to contribute significantly.

Solicit donors.

Make sure you know how much to ask for, what communication channel your prospect prefers, and other factors to ensure you make the most effective ask.
This process may take some time to get right, and that's okay! Commit to improving your technique and outreach over time so you can make the most of the process in the end.



5. How Matching Gifts Can Aid in Prospect Research
There are some key ways corporate matching gifts can help in your prospect research. When you incorporate matching gifts into your strategy, the results can be very rewarding.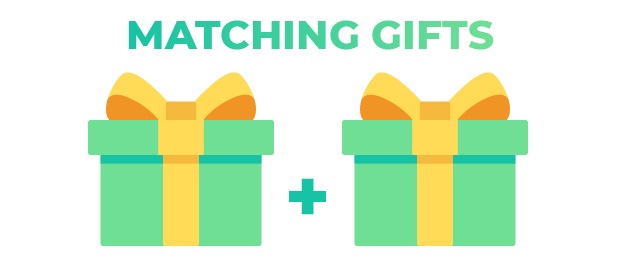 For example:
A matching gift search tool can

help you identify corporate and individual prospects

from a list of people who have already made matching gifts to your nonprofit.

Matching gifts can

encourage prospects to reach for new levels of giving

with your organization through the comfort of their place of work.

Prospect research and matching gifts can

assist your nonprofit in growing your corporate engagement efforts

on the whole.

Focusing on donors with matching gift potential

makes the value of that donor's potential gift twice as high.
Don't underestimate the impact matching gifts can have on your prospect research process. Learn more about matching gift software with 360MatchPro by Double the Donation!
---
Prospect research is an essential tool for any size nonprofit seeking major gifts, running a capital campaign, or taking part in annual giving. Hopefully this guide helps get you started on the path to securing more funds for your organization!
If you're looking for more information about prospect research, check out the additional resources below:

https://doublethedonation.com/wp-content/uploads/2022/06/Prospect-Research-Feature.jpg
280
720
Adam Weinger
https://doublethedonation.com/wp-content/uploads/2022/03/logo-dtd.svg
Adam Weinger
2020-10-07 14:41:18
2023-05-03 13:28:26
Prospect Research: The Ultimate Guide for Nonprofits