3 Keys for Private Schools to Maximize Matching Gift Programs
Are you a K-12 private school looking to raise more money from employee matching gift programs? If so, this article is for you!
A significant percentage of the companies that offer to match employee donations will double donations to K-12 private schools. But just because companies offer these programs, doesn't mean your school's parents and donors are following through with their match requests.
There are three keys to increasing the amount of money you're raising from employee grant programs.
#1 – Know Which Companies Match Gifts to Private Schools
At the most basic level, we see some independent schools suggesting that parents "reach out to their HR departments." But that's just the beginning. If your private school wants to increase matching gift revenue, make sure you're aware of the many companies that match employee donations.
In fact, hundreds of companies in nearly every major city match employee donations. While we can't list out our entire database, here are a few examples to help your independent school's staff get a better feel for the standard match programs offered by companies,
Disney
The Walt Disney Corporation will match donations made to a variety of nonprofits, including private schools (K-12 and higher education institutions). Disney offers to match up to $25,000 a year per employee for both full and part-time staff members.
And don't forget about your volunteers! Through the Disney VoluntEARS program, the company offers up to a $2,000 grant for an employee who volunteers for between 10 and 150+ hours in a year.
Read more about the Walt Disney matching gift program.
Pepsi Cola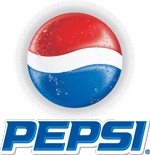 PepsiCo offers a matching gift program where the company matches donations to nearly all nonprofit organizations including independent K-12 schools. Each year Pepsi matches eligible contributions of up to $10,000 per employee, sometimes at a rate as high as 2:1 (effectively tripling donations.)
And don't forget about grandparents! Pepsi's employee match program is open to current employees as well as retirees or their surviving spouses and domestic partners.
Read more about the Pepsi matching gift program.
#2 – Raise Awareness
Unfortunately donors must be the ones to actually initiate the matching gift process. But that doesn't mean you shouldn't play a role in prompting donors to think about and submit matching gifts.
We encourage you to take a few minutes to review your fundraising efforts (ex. check your website, email templates, paper letters, etc.) to see where you're promoting matching gifts. You'll surely find a number of places where you should be including matching gifts. For instance:
If you have a few minutes look through our matching gift marketing resources for ideas and examples of how other organizations are effectively promoting match programs to parents and donors.
#3 – Make It Easy:
Let's face it, parents and donors are busy. While they clearly care about your school, between carpool, coaching their kids' sports teams, PTA duties, and of course their own jobs, time is their most precious asset. So ensure you're making it as easy as possible for your donors to submit matching gifts.
Providing parents with company specific matching gift information so they don't need to go to their HR departments can go a long way. This could include information such as:
Forms
Guidelines
Employee eligibility
Instructions
And anything else your donors need
Consider reaching out to major employers in your area to obtain the appropriate forms or subscribing to a matching gift service (such as Double the Donation).

https://doublethedonation.com/wp-content/uploads/2013/10/DTD_Private-Schools-and-Matching-Gifts_Email.jpg
315
800
Adam Weinger
https://doublethedonation.com/wp-content/uploads/2022/03/logo-dtd.svg
Adam Weinger
2013-10-10 02:46:20
2023-09-11 17:40:05
3 Keys for Private Schools to Maximize Matching Gift Programs