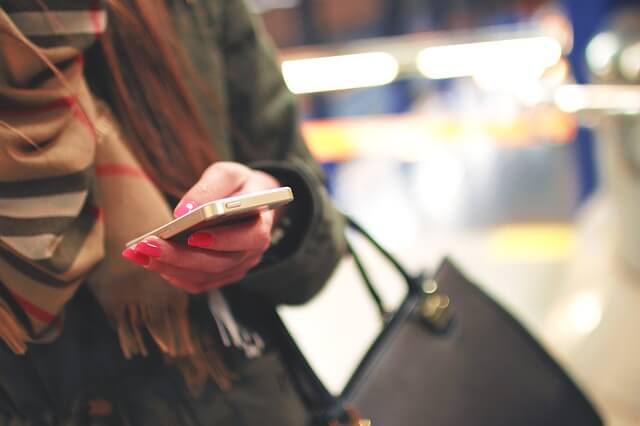 4 Ways to Incorporate Matching Gifts into Text-to-Give Campaigns
It's 4 o'clock. You run to the vending machine with a dollar and some change in your hand. All you're hoping for is that little afternoon pick-me-up: a shiny, red bag of Skittles.
But when you press A7, the gears turn a little too far, and (gasp) you've got two bags of Skittles. You only paid for one. It's your lucky day!
This is exactly how matching gifts work. Your nonprofit gets twice as much instantaneously.
You're asking yourself: "How do I use text-to-give to get twice as many donations?"
Below are four easy ways to incorporate matching gifts into your text-to-give campaign.
In this article, we'll explore the following strategies for making matching gifts a part of your nonprofit's mobile fundraising campaign:
1. Start with the Heart
Above all else, your nonprofit should keep in mind the basic principles of asking for donations of any kind. Chief among those is remembering that people give most often with their hearts.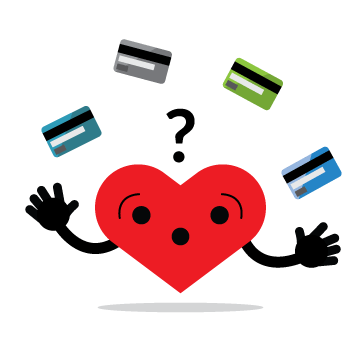 When incorporating matching gifts into your text-to-give campaign, it's important to remind your donors of the compassionate reasons they're giving in the first place.
How you do this is entirely up to you, but it's good to note that most people enjoy genuine, from-the-heart approaches.
A personalized letter works better than a generic email.

A personalized email works better than a standardized template.
When you're asking people to take the time to fill out the necessary paperwork to get their employers to double their donations, you want to make sure you're being as intentional as possible.
Not only should you tap into your donors' sense of compassion, you should also make your plans clear.
Churches are extremely successful with the way they use text-to-give. This has, in part, to do with the fact that churches make their intentions known.
If you take a cue from the pew, your nonprofit can let donors know about your text-to-give campaign and matching gifts component by:
Spreading the word at live events, like concerts or 5K races.
Putting up flyers.
Sending out an email blast.
Making an announcement over social media.
Personally calling major donors.
And more!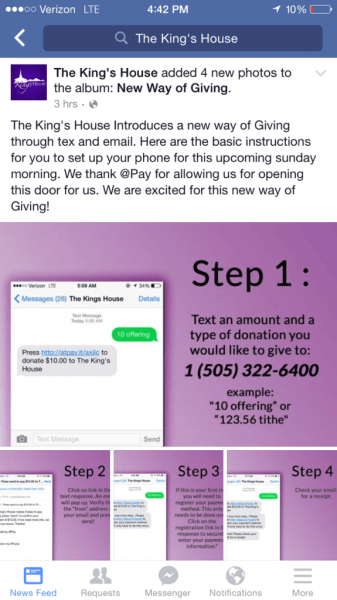 Takeaway: If you make your plans known, keep your approaches focused on individuals, and keep in mind that people give with their hearts over their heads, you're well on your way to raising twice as much in no time.
Check out more church fundraising ideas.
2. Appeal to the On-the-Go Donor
When you launch a mobile giving or text-to-give campaign, you're hoping to reach:
The on-the-go business wizard.
The constantly connected teen.
The multi-tasking university student.
The avid Instagrammer.
The prolific tweeter.
The Facebook junkie.
With that in mind, the way you spread the word about your text-to-give campaign with regards to matching gifts needs to translate well across all mobile platforms.
What does that mean?
Basically, it means:
You have to be able to explain matching gifts in 140 characters or less.
A picture on Instagram needs to remind your donors about the possibility of matching gifts.
A Facebook post about matching gifts needs to be infinitely shareable.
All on a tiny screen.
This is all a part of an effective strategy for asking for donations.
It may seem intimidating, but it's really quite simple if you have the right mobile fundraising platform.
For an example of what a succinct Facebook mobile donation plea looks like, check out this post:
As you can see, they've used a picture that appeals to donors' hearts; they haven't used too many words, and they give the donor all of the important information they need to donate.
Takeaway: Making your mobile asks short and sweet is the most effective way to reach more donors on the move.
3. Choose Your Words Wisely
On top of keeping track of how frequently you're reminding your donors of your fundraising campaign, you also need to be aware of the words you're using.
Action words incite action.
Some price examples of action words:
Change someone's life.
Make a real impact.
Build a house with your contributions.
Provide surgery for a child in need.
The more specific and actionable your words are, the more likely your donors are to donate to your text-to-give campaign and seek out matching gifts.
In addition to picking the right words for your campaign, it's also useful and important to choose the perfect picture to accompany those words.
Pictures really are worth 1,000 words, and best of all, they spark an emotional response like nothing else.
When you're marketing matching gifts during your text-to-give campaign, be sure to take advantage of the fact that donors are far more likely to take action if there's a compelling picture attached to the message.
Takeaway: Action words and compelling pictures propel your efforts beyond belief. So choose each one carefully.
4. Make it Simple
The fewer clicks, the better.
The best way to help people learn more about matching gifts through your text-to-give campaign is to make it as easy as possible.
There are about a hundred accessible ways to explain matching gifts in a very mobile-friendly way. Feel free to use the vending machine example!
If that metaphor doesn't work for your organization, there's also:
A buy-one-get-one sale. You buy one pair of shoes, and you get the second for free.
A double scoop of ice cream. You ask for one, but instead you get two.
Two apples for the price of one. You pick on apple, and one more falls down with it.
As long as your donors have a good visual comparison for what's being marketed to them, they're going to be more willing to listen.
Text-to-give is already so simple. Matching gifts can be, too!
All you have to do is provide only the most pertinent information about matching gifts with your mobile giving information.
Takeaway: Making the concept of matching gifts super simple makes it far more likely that your donors will look into your mobile matching gift program.
Now that you have all of these tips in mind, you're ready to hit the ground running and get twice as far in no time at all!
---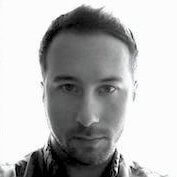 Wauker Matthews is Director of Sales at @pay, an exciting new fundraising technology that makes it easy for people to give in just a few clicks from text, email, web and social media. Wauker has been in brand & business development for over 8 years, helping organizations grow in both size and reach.

https://doublethedonation.com/wp-content/uploads/2022/05/text-to-give.jpg
426
640
Adam Weinger
https://doublethedonation.com/wp-content/uploads/2022/03/logo-dtd.svg
Adam Weinger
2016-02-29 17:00:23
2023-09-15 18:45:52
4 Ways to Incorporate Matching Gifts into Text-to-Give Campaigns