The Best Church Fundraising Ideas
Crowdfunding is a great way for the individuals in your church to raise money for specific projects or causes.
For instance, if an assistant pastor and his family are looking to go on a mission trip, they can set up a crowdfunding page for members of the church to give directly online.
Crowdfunding platforms have social sharing options built right in, so individuals can share the page with family, friends, and members of the congregation who aren't in the immediate vicinity.
Crowdfunding enables your church to rally around a single cause and help a particular individual or family.
All giving efforts are directed at helping this one person or group of people accomplish a goal or cover an expense that they would otherwise be unable to cover on their own.
Some crowdfunding platforms are also made especially for religious fundraising efforts. They come with themes, backgrounds, and options made specifically for church fundraising campaigns.
If someone in your church needs to raise money via crowdfunding, they'll need to find a platform first!
Luckily, there is no shortage of great crowdfunding platforms out there. Your congregants can choose from a wide range of easy-to-use online giving services.
Once your member(s) have chosen the right platform for them, all they have to do is share the link via social media and email. Soon they'll be raising money from other members of your church!
Who doesn't love a soft and comfortable t-shirt? It's a universal clothing item, but did you also know it can help your church raise money?
Your church can sell t-shirts during an event like a walkathon or a fun run, or you can just keep them in a physical or online store year-round.
You can even customize the shirts and brand them according to your church's needs.
Everyone wears t-shirts at some point or another. And if you're hosting an outdoor event, a t-shirt can be the perfect incentive to attend.
Plus, with the right t-shirt company, you'll only have to pay for the t-shirts you sell; no more excess shirts stuck in a closet in a back office!
T-shirts are the perfect addition to your church's event and product fundraising efforts.
First, you'll need to find a suitable t-shirt provider. Some t-shirt companies also have online giving portals where people can give to your church.
These portals are essentially crowdfunding platforms with built-in social sharing options and customizable campaign pages.
Then, you just need to promote your t-shirts to your congregation!
Text-to-tithe (known as "text-to-give" outside the church fundraising world) is a revolutionary way to collect offerings and tithes during a church service.
Instead of passing around a collection plate and accepting cash and check offerings, churches can implement text-to-tithe so that congregants can give right from their phones!
Few congregants carry cash and even fewer are bringing their checkbooks to services. Text-to-tithe allows these individuals to make an offering with their phone!
Many people take their phones with them everywhere – even church! Text-to-tithe technology makes it possible for everyone to give back to the church during a Sunday service.
To get started with text-to-tithe, your church will need to choose a text-to-tithe provider. Some of these providers even offer online giving solutions as well.
Then, you'll need to instruct your congregation on how to use the tool. This instruction can be something as simple as a quick 15-minute lesson on a Sunday morning with a short demonstration.
Silent auctions are a fun way for your congregants to get together to bid on unique items and experiences.
A silent auction involves your church acquiring items and experiences from local businesses or individuals. You then sell them off to the highest bidder.
You don't even have to restrict the bidding to members of your church. Open the doors of your church to the entire community, and you'll see your bids soar.
Planning a silent auction can take a lot of time and effort. But if you can pull one off, you have the potential to raise a lot of money for your church.
Silent auctions are also the perfect opportunity to let people know about upcoming projects or events that will need extra funding or volunteer help.
During your silent auction, ask the pastor or another church leader to speak about any upcoming efforts that will need support. This will encourage attendees to bid even more!
Like we said before, silent auctions take a lot of time and effort to plan. Realistically, you'll want to set aside at least 6-9 months for preparations.
The most important component of silent auction planning is obtaining the items. Save money and ask local businesses or individuals to contribute items or experiences.
Next, you'll need to promote your silent auction. Make announcements during church services and set up a silent auction website. This website can display your items and promote the event.
Amazon Affiliates is an easy way to raise money, as long as you can get your entire congregation on board!
If you have a church website (and you really should!), all you have to do is sign up for the affiliate program and place a link to Amazon somewhere on your website.
Each time someone goes to Amazon and buys something using your affiliate link, your church will get a portion of the sale. It's that easy!
Everyone shops online these days. And many people are using Amazon to satisfy their shopaholic tendencies.
If your church can encourage people to use your affiliate link when they shop at Amazon, you can bring in some extra money every month at no cost to you or your congregants.
They shop on Amazon (like they usually would), and your church gets a cut of the sale. What's not to love about Amazon's Affiliate program?
Getting started with Amazon Affiliates is simple. All you need is a really great church website and online shoppers in your pews!
You can visit Amazon's page on how to get started. You'll need to set up a profile and go through an identity verification process before you can start using the program.
From there, you'll just need to place your Amazon Affiliate link on your website. Amazon will walk you through every step. Get started today!
Many churches are turning to online giving as an alternative to passing an offering plate during services.
And no wonder! Online giving is surging in popularity now that people know about the convenience and security of giving online.
You can set up an online giving portal in no time at all, making it easy for congregants all over the country and around the world to give to your church.
Online giving is an affordable and easy way for churches to collect offerings and tithes 24 hours a day, 7 days a week.
With an online giving page, your church can just as easily accept offerings on a Tuesday night as you could on a Sunday morning.
Additionally, online giving provides your congregants with the flexibility to give however much they want whenever they want. It's a win-win for everyone!
There are any number of online giving solutions for your church to look into. Some also provide mobile giving options!
Keep your church's budget in mind, and pay attention to the fees and costs associated with the various online giving portals.
Next, you'll need to promote online giving to your congregants. You could send out an email or mention the new giving option during a Sunday service.
7. Peer-to-Peer Fundraising
Peer-to-peer fundraising is essentially an expanded crowdfunding campaign. If your church hosts an active event, like a walkathon, you can use peer-to-peer fundraising to raise even more money!
Peer-to-peer fundraising gives your congregants the opportunity to reach out to their friends, family members, and coworkers to fundraise on your church's behalf.
Congregants create a fundraising page that is tied to your main campaign. They send that page's link to their peers who can make donations to the campaign.
Peer-to-peer fundraising is a common fundraising method that nonprofits have been employing in recent years. But your church can just as easily implement your own peer-to-peer campaign with the help of your congregants!
With peer-to-peer fundraising, you church has the opportunity to reach out to more members of your community and invite them to your house of worship.
Plus, your congregants get to have a fun time raising money for your church's latest project. Afterwards, they get to participate in a fun and active event with their friends!
To get started, your church will need to look into peer-to-peer fundraising platforms. Some online giving platforms also have a peer-to-peer fundraising component, meaning that your church will only need one service.
Then, you'll need to instruct your congregants on how to create their own fundraising pages. You can do this during or after a service one week.
If you plan on tacking your peer-to-peer campaign onto an event like a walkathon, you'll also need to prepare for the event itself by enlisting the help of volunteers and creating a game plan.
Ebates is a website that grants users cash back on everyday purchases from big-name retailers and online vendors.
If your church's staff shops online for office supplies or other items, they can use Ebates to make a little extra money for every online purchase.
Cash back percentages range from 2% to 40% (depending on the website). Your church could bring in additional funds without incurring any costs!
As far as church fundraising ideas go, Ebates is probably the easiest to implement and the simplest to use.
All you have to do is start your online shopping trips on Ebates (or use their browser extension option). Your cash back gets deposited once a quarter.
If all of your staff members use Ebates for their online shopping needs, you could start bringing in a few more dollars each quarter at no cost to your church.
To get started, each of your staff members will need to set up an Ebates account and install the browser extension.
You just have to start your online shopping trips at Ebates or click on the browser extension pop-up when you land on a cash back-eligible site.
Each quarter, your church will receive the cash back amounts from the past three months. It may not seem like a lot, but those cash back dollars add up over time!
A marathon is a larger-scale event that can take months to prepare. But with the right tools, your church can host a dynamite marathon and raise some extra money!
Your congregants can use a peer-to-peer platform to obtain sponsorships or pledges from their friends, family members, or coworkers. Individuals can even use the platform to register for the marathon.
You can sell t-shirts, water bottles, and other merchandise to supplement the registration fees and sponsorships your congregants bring in.
While your church's staff and volunteers will have to put in a lot of time and effort into planning a marathon, it can be a great way to raise money for your church.
Using a great peer-to-peer platform can make raising money easy. Plus, if you incorporate a merchandise component to your sign-up sheet, participants can buy a t-shirt, water bottle, or hat right then and there.
Additionally, a marathon encourages your congregants and community members to get outside and exercise with their friends and family members.
To get started with a marathon, you'll first need to form a planning committee and enlist the help of several volunteers. These people will carry your marathon to the finish line!
You should then get the word out about your marathon. Make announcements during services, send out emails, and post flyers around town. The more buzz you can generate around your marathon, the better!
Of course, you'll also need to plot out a route, obtain the proper permissions (if the race goes into public or government property), and buy merchandise.
Candles are the perfect year-round product for your church to sell. They smell great, and they make excellent gifts for any occasion.
Look for high-quality candles that fall within your church's price range. You don't want to spend more money than you raise, after all!
Then, you can sell the candles directly to your congregants or have them sell them to their friends and family members. You can even set up an online storefront to sell the candles online.
Candles are an easy product to sell at any time of year. You can sell floral candles in spring and holiday-themed ones during Christmas.
They're also a great product for your church to sell because they never go bad! Unlike food fundraisers, your candles will keep for months.
This means that you can buy a batch of candles and sell them for months or even years. Hopefully, you'll sell them quickly, but if you don't, you'll always have a quick fundraising product to sell.
First, gauge your congregants' interest in a candle fundraiser. It's going to be hard to sell candles to people who don't want them!
Next, you'll need to find a wholesale candle provider. Make sure that the vendor has the scents that your members will enjoy.
Then, start selling! You can set up an online storefront and ship out your candles, or you can keep it local and only sell candles to your local community and your congregants.
A portable giving kiosk is an awesome fundraising avenue for busy churches. All you need is the kiosk itself, and you're good to go!
A giving kiosk is essentially an on-site online fundraising tool. Congregants can swipe their credit or debit cards and give in an instant.
They can select the amount they would like to give, input their personal information, and give to your church in a matter of minutes.
Giving kiosks are changing the way that church fundraising works. They make on-site giving quick and easy for congregants.
By placing a giving kiosk at the entrance to your sanctuary, you can easily accept offerings and tithes from your church's members.
You can still collect traditional offerings and tithes, but a giving kiosk allows congregants to give digitally whenever they attend a service.
First, you'll need to find a giving kiosk provider. Many of the top providers also offer an online or mobile giving service.
Then, you'll need to teach your congregants how to use the kiosk. You can take time out of a service to explain the kiosk to your members.
Alternatively, you could station a staff member at the kiosk to explain the system to people as they are using it.
Additional Church Fundraising Resources
Product Fundraising Ideas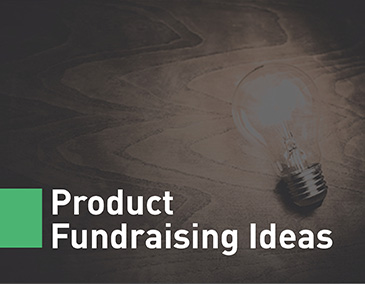 Many churches choose to sell branded products (like t-shirts!) to supplement the money they collect through tithes and offerings.
If you think your congregation or community would be interested in product fundraising, take a look at these 70+ product fundraising ideas for churches!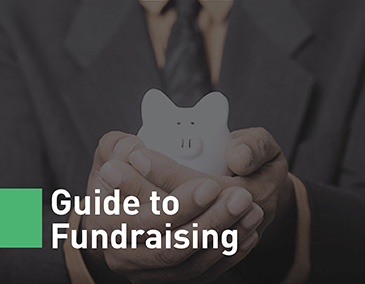 If you don't have a background in fundraising, it can be difficult to ask people for money to help your church accomplish its mission.
But don't worry! We've got the tips and tricks you need. Check out Double the Donation's guide to fundraising to learn more about how you can fundraise effectively!
Church Fundraising Software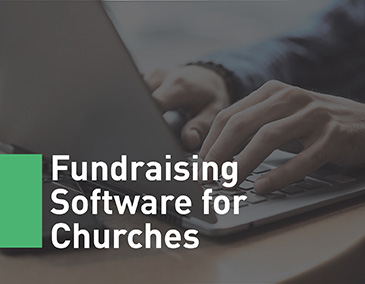 You likely need to manage data about your congregants. What better way to stay organized than with membership management software?
We've selected our top picks for church membership management software and have highlighted the pros and cons. Take a look at our list to learn more!