11 Best eCard Websites for Nonprofit Organizations in 2023
Whether someone is celebrating a birthday or needs a pick-me-up, greeting cards show you care. As technology advances, we can now bring this joy into the digital space via eCard websites.
For nonprofits in particular, you can sell branded charity eCards to raise money, encourage supporters to send personalized cards to loved ones to spread awareness, or send greeting cards directly to supporters to show appreciation.
However, you shouldn't just pick any old eCard software and stop there. Organizations have unique needs when it comes to digital greeting cards. It's not enough to choose one that's designed for individuals and hope it can support efforts on a larger scale. Instead, you need special features like the ability to embed your eCards into your website or bulk discounts to stick to your budget.
To help you narrow down your options, we've created this ultimate buyer's guide. That way, your team won't question whether it's making smart buying decisions when selecting a site to use. We'll cover the following:
If you're ready to tap into all the great benefits eCards have to offer, let's get started on our journey. Alternatively, don't wait to get started. Go ahead and launch your efforts forward with our favorite platform!
What eCard Websites Are and How They Work
Before getting too deep into your search, it's important to know the fundamentals of these platforms. Simply put, eCard websites are online platforms that enable users to design and send electronic greeting cards. These websites typically offer pre-designed templates, graphics, and customization options, allowing users to personalize digital cards for different occasions.
For nonprofits, you can sell cards to raise money or send them to supporters during key times to let them know you're thinking about them.
When leveraging eCard software, this is how the process typically looks:
Select a website: Choose a site that suits your needs based on features and pricing. We'll explore specific features to keep an eye out for later. For now, consider features like easy design tools and fundraising capabilities.
Design your eCards: To get a jump start on your project, browse through the platform's eCard templates. These are typically organized into occasions like birthdays, holidays, and appreciation. Alternatively, design from scratch to make the design completely your own.
Customize the eCard: Personalize each eCard with your own text, images, GIFs, or videos. You can also adjust any other visual elements like fonts and colors to match your branding.
Add the eCards to your website or online store: Think through whether you'll give greeting cards in exchange for donations. If so, Fundraising Letters' charity eCards guide explains you have a few ways to sell them depending on your platform. You can either use them as integrated donation forms, offer them on your donation confirmation page, or add them to your online store. From here, your supporters can buy your eCards.
That's the gist of how these platforms work. Now, let's take a closer look at the nonprofit-specific benefits of these websites.

Why You Should Leverage eCard Sites
For one, eCard websites provide a convenient, eco-friendly alternative to traditional paper greeting cards. Not to mention, they offer more design options, customization features, and delivery tracking options than direct mail.
Beyond convenience and creative control, online greeting cards have so many great uses for nonprofits. Here's a quick overview of how you can leverage eCard sites to amplify your work:
Fundraise in a unique way by selling eCards or offering them in exchange for donations
Celebrate holidays and show supporters you're thinking of them on important occasions
Thank donors and volunteers for their generosity
Announce upcoming events and initiatives to increase participation
Boost peer referrals to spread the word about your cause
In short, the best eCard websites make it easy for organizations to fundraise, expand brand awareness, or express appreciation for volunteers and donors through digital cards. Think carefully through your approach, and you'll make up whatever you invest in your platform in the form of fundraising dollars or supporter engagement.

How To Choose The Right eCard Website
Before spending your hard-earned fundraising dollars on a website, make sure you know what you're looking for. Your chosen platform should equip you with everything you need to design branded eCards that stimulate brand awareness and push your fundraising forward.
Let's dive into some of the key features nonprofit leaders should prioritize.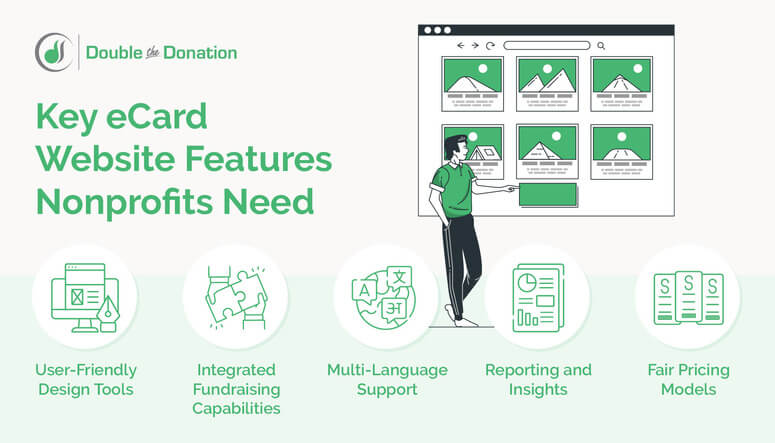 User-Friendly Design Tools
Chances are, you're not a nonprofit graphic design pro. With the right nonprofit eCard software, you don't have to be!
Consider each site's ease of use and eCard customizability when narrowing down your options. Here are some key features that indicate whether a site's design tools will be intuitive:
Templates to kickstart the design process
The ability to incorporate custom branding by uploading your own graphics
Plenty of colors and fonts to make your design your own
Drag-and-drop functionality to simplify the design process
A library filled with photos and graphics
Each eCard's design is imperative, so ensure your nonprofit will have no problem creating ones that capture your brand and its cause.
Integrated Fundraising Capabilities
As a nonprofit leader, you're constantly thinking about how to raise money to support your work. As we touched on, charity eCards are a fantastic way to do that, so make sure the eCard website you choose has integrated fundraising abilities.
In other words, you should be able to offer online greeting cards in exchange for donations. For this approach, we recommended looking for eCard software that enables you to set suggested giving amounts. Alternatively, you might be able to add them as fundraising products in an online store.
You may even be able to tap into advanced features like tribute donations, where supporters can donate on behalf of a loved one and send an eCard letting them know.
Multi-Language Support
Especially if your work spans multiple countries, you should choose a platform that allows you to change the translation of your eCards.
That way, everyone can enjoy your eCards, no matter where they're located in the world!
Reporting and Insights
Know who's sending and receiving eCards by ensuring you can track sender and recipient email addresses. This is a fantastic way to measure supporter engagement and build a pipeline of likely supporters.
Senders may also be able to enable read receipts. That way, there's no question as to whether the recipient opened their eCard.
Fair Pricing and Subscription Models
Nonprofits have to be thoughtful about how they're spending their money. As with any software you purchase, choose an eCard website that doesn't blow your budget.
These types of sites typically follow one of two pricing models:
Pay for a set number of eCards either all at once for a specific time span or individually.
Choose the model that's right for your organization based on how many eCards you'll send.

The Best eCard Website: eCardWidget
Without further ado, we present our favorite eCard platform: eCardWidget. This highly versatile platform makes it incredibly easy to boost audience engagement, build brand loyalty, and bring an interactive element to your online presence.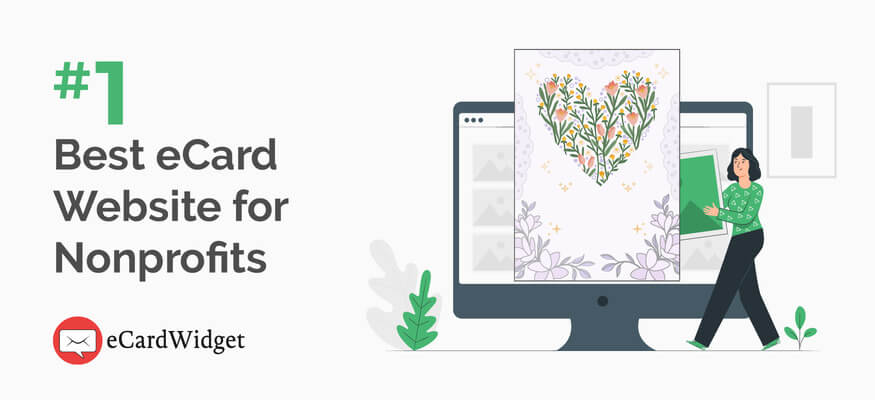 Designed for organizational use, eCardWidget comes equipped with all the features you need to fundraise, spread the word about projects, or let donors know you're thinking about them on important occasions.
Once you've perfected your designs with the user-friendly designer, organize your eCards into campaigns. Then, easily embed the widget into your website or fundraising store. From here, you can have your team send your custom greeting cards to supporters or enable supporters to send them to loved ones. Either way, you'll have plenty of sending options, including email, social media, and text messages.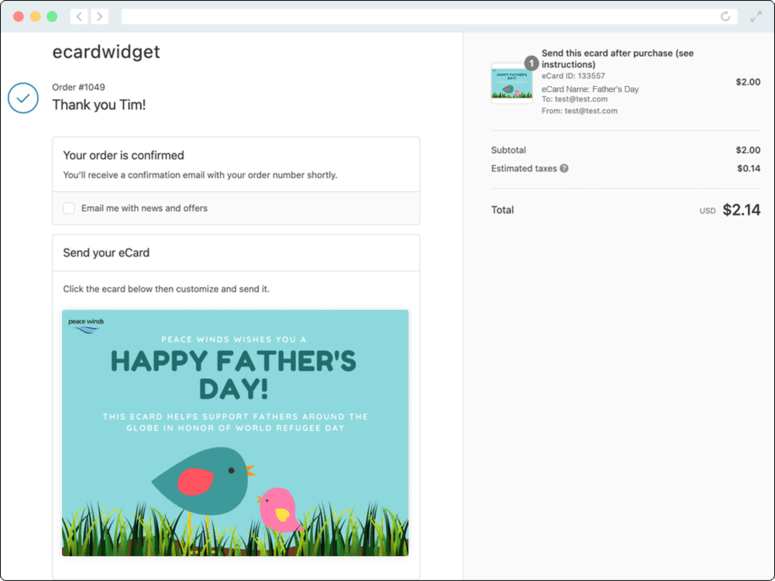 Standout Features of This eCard Site
When you get started with eCardWidget, you'll gain access to plenty of useful features, including:
Fundraising capabilities: Turn eCards into a regular part of your fundraising with eCardWidget. Provide an instant give-back with every gift by selling eCards in your fundraising store or embedding the widget into your donation confirmation page. You can create suggested giving amounts and even enable tribute donations, making a donation to your organization the perfect gift for birthdays and holidays!
User-friendly design tools: Gain complete design control with plenty of customization options. Choose from dozens of templates to get started. Then, use the drag-and-drop tools to incorporate different fonts, colors, and your own images.
eCard statistics: Get powerful insights into who's sending and receiving emails with reporting. Get copied on all eCards sent through the widget, and browse all email addresses. This feature is great for kickstarting relationships or seeing which supporters are most engaged.
Why We Love This eCard Site
Designing and selling eCards has never been easier. They've really thought of everything with this eCard website! Between easy implementation and mobile responsiveness, you'll have whatever you need to design interactive greeting cards that spark joy and bolster brand awareness.
eCardWidget Pricing: Get started with a free plan, which offers up to 4 eCards and 15 emails per month. All the paid plans offer unlimited eCards and start at just $20 per month.
Other Top eCard Software for Organizations
While eCardWidget checks off all our boxes, there are some other great platforms out there. To give you a sense of your options, here are 10 other top eCard sites that work for nonprofits.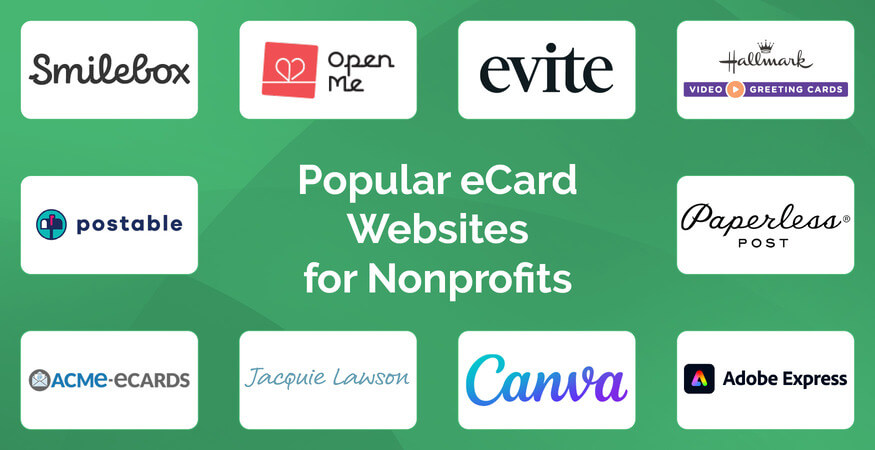 eCard Website 2) Smilebox
If your nonprofit sells fundraising products, this eCard website might be the solution for you.
Smilebox enables users to create animated eCards when they purchase a gift from your online store. At checkout, they'll be asked if their purchase is a gift. If they select "yes," they'll be prompted to create a personalized card to send alongside it. They can also schedule a time to send it, correlating it with the gift's estimated delivery date.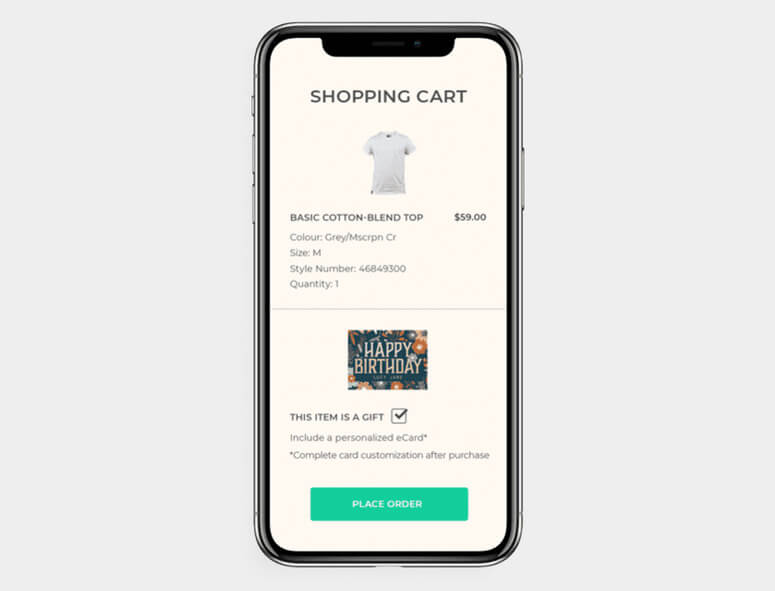 Why We Like This eCard Software
Gift recipients can track their package, making it the perfect retargeting strategy for your organization's marketing efforts.
Sitebox's Pricing: Request a demo to receive pricing information for this platform.
eCard Website 3) Open Me
Looking for a collaborative approach to eCards? Try out Open Me. This eCard site allows you to send thoughtful digital greeting cards via Facebook and email. You can send them directly to supporters, but our favorite feature is the ability to create group eCards.
With this feature, choose an eCard, sign it with a personal note, and share it with anyone else before it's sent to the recipient. You'll be able to select the send date, click the 'Invite to Sign' button, and select your delivery method. Thanks to this unique feature, this eCard site is perfect for sending eCards from your team to beneficiaries, supporters, and stakeholders.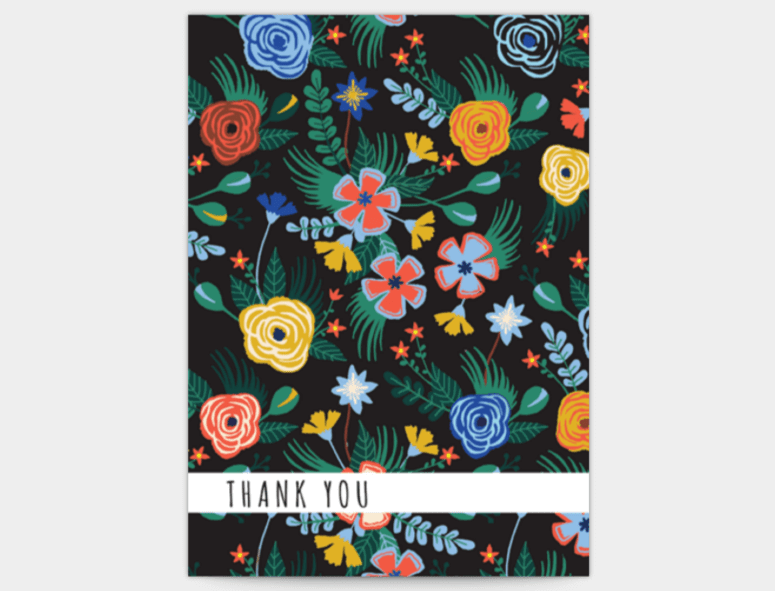 Why We Like This eCard Software
This eCard website features eCards designed by artists around the globe, giving you a hand-curated boutique of different styles. When you explore the site, you'll notice that each eCard includes the artist's name, so you can find ones whose styles speak to you.
Open Me's Pricing: Send unlimited eCards for free via Facebook or email by signing up.
eCard Website 4) Evite
Known for virtual event invitations, Evite now offers eCard templates you can customize with text, images, and other visual elements. Whether you want to get ahead of things or a special occasion sneaks up on you, you can use scheduled sending or instant sharing.
Great for spreading event awareness or sending just-because eCards, Evite makes it easy to design custom cards or choose from its premade selection of cards. Customize each design by adding a message or attaching a photo or video.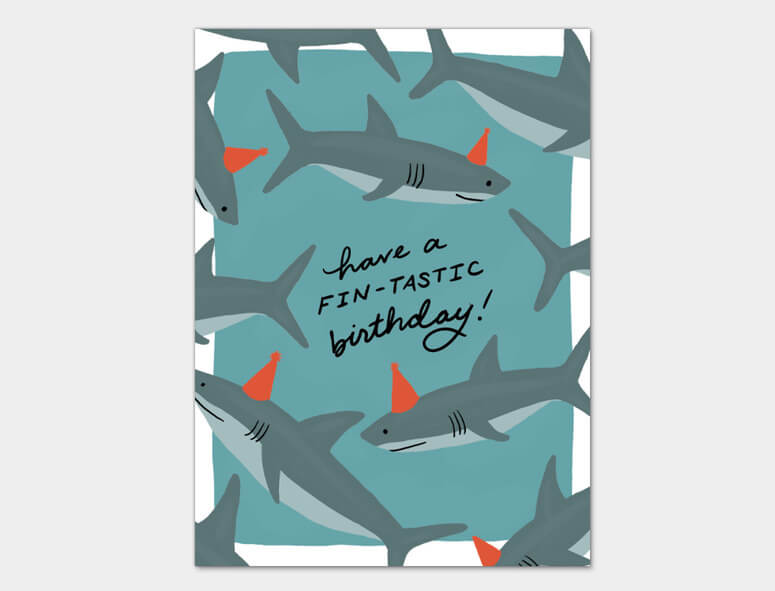 Why We Like This eCard Software
Your thoughtful words are what will stand out to supporters you send these eCards to. Evite makes it easy to add a message to the front of the card or flip it over to write a longer message on the other side. If you're at a loss for words, check out the suggested message options that'll help craft the perfect message. Plus, you can choose from different fonts and adjust the text size to make your eCard look exactly how you want it to.
Evite's Pricing: Either choose the free version, which includes ads on eCards, or upgrade to a paid account, starting at $15.99 for up to 15 cards. Paid accounts are priced based on how many recipients will receive your cards.
eCard Website 5) Hallmark eCards
We couldn't leave the company that revolutionized the greeting card business off this list. Since 1910, Hallmark has empowered people to convey their emotions through thoughtful cards. Over a century later, they're bringing that tradition into the virtual space with its video eCards.
Upload your photos and videos to create a memorable, one-of-a-kind video greeting card. Then, instantly share it via text or email. You also have the option to send a real card, which they can scan with their phone to play your video. How innovative!
With tons of designs to personalize, you can create eCards to send to supporters for any occasion, whether you're looking for a silly card, a serious design, or something in between.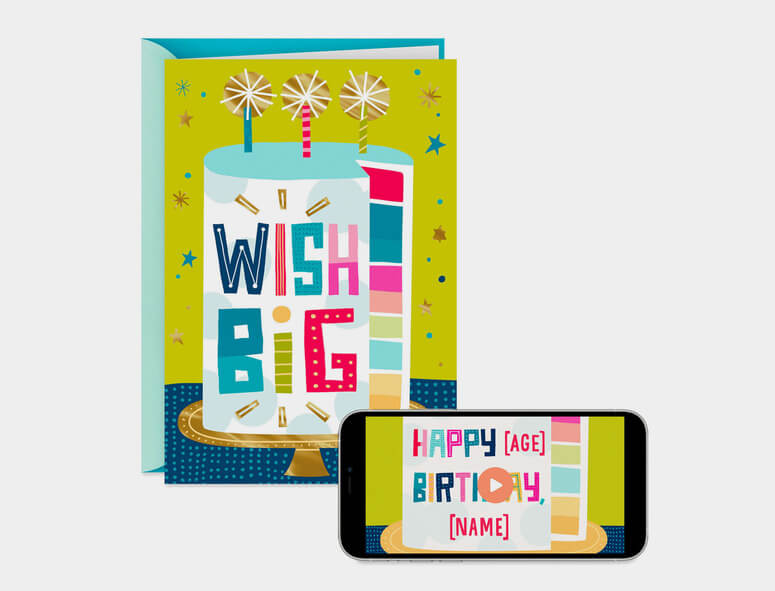 Why We Like This eCard Software
Hallmark is ideal for nonprofits that want to send highly personalized eCards, making this platform a great source for volunteer or donor appreciation gifts. As explained in re:Charity's donor appreciation gift guide, greeting cards can be personalized with custom messages, perfect for highlighting an individual supporter's impact.
Hallmark's Pricing: Purchase video eCards individually. Most video eCards cost $4.99 and $5.99 depending on whether you purchase a physical card too.
eCard Website 6) Paperless Post
Similar to Evite, Paperless Post is known for its invitation services, but it also offers a selection of greeting cards, too. Featuring world-class brands like Rifle Paper Co. and Kate Spade, Paperless Post has a range of beautifully-designed eCard templates for events and special occasions.
Browse the selection to find your favorite designs. Then, make each eCard your own by customizing everything from the text and images to the virtual envelope lining and stamps. Your supporters will appreciate the extra effort you put into customizing your cards!
The user-friendly interface enables you to easily choose from various themes, styles, and layouts to match your nonprofit's aesthetics — whether you're sending event invites or holiday greetings. You can even add animated elements to make your eCards more engaging and memorable. Then, send your eCards to recipients via email, text, or shareable link.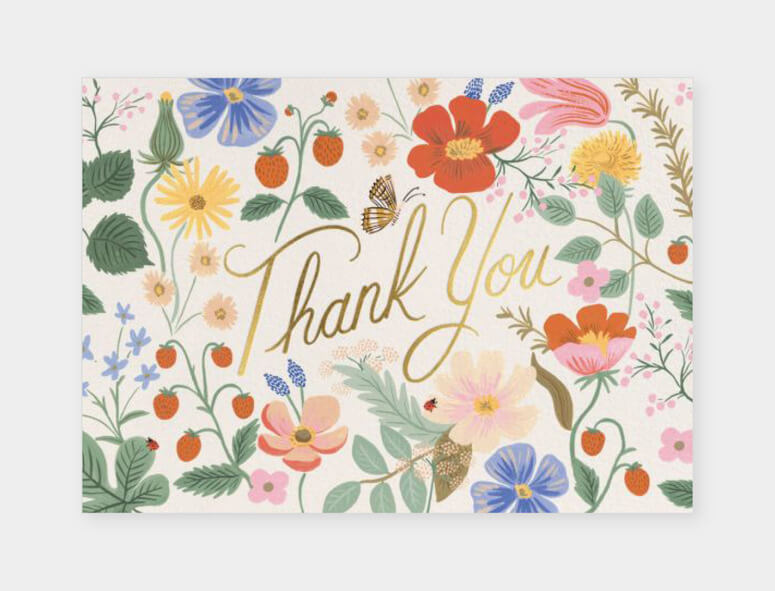 Why We Like This eCard Software
Keep an eye on delivery statuses and gather RSVPs for events thanks to Paperless Post's tracking and RSVP management features. That way, you'll know whether your eCards are being delivered and can accurately gauge attendance for nonprofit events.
Paperless Post's Pricing: Most cards are free for up to 50 emails. To send more than that, you'll pay a flat fee of $20 for up to 15,000 recipients. Purchase eCards with credits called Coins, starting at $0.12 per coin each depending on how many you buy. Each eCard displays a "starting at" number of coins, which indicates the starting pricing. The final price includes any additional Premium elements you opt to include, like the envelope, liner, stamp, or backdrop.
eCard Website 7) Adobe Creative Cloud Express
For a do-it-yourself approach to your charity eCards, check out Adobe Creative Cloud Express. Design custom eCards that feature your organizations branding — even on the go thanks to the mobile app.
If you're limited on graphic design experience, select from a wide array of online templates to get started. Then, handpick graphics from their libraries or upload your own photos, icons, and graphics. The platform supports high-resolution graphics and offers precise control over your details, so you can create impactful charity eCards.
Once you've perfected your design, hit the download button to save your project and instantly share your eCard across virtual platforms.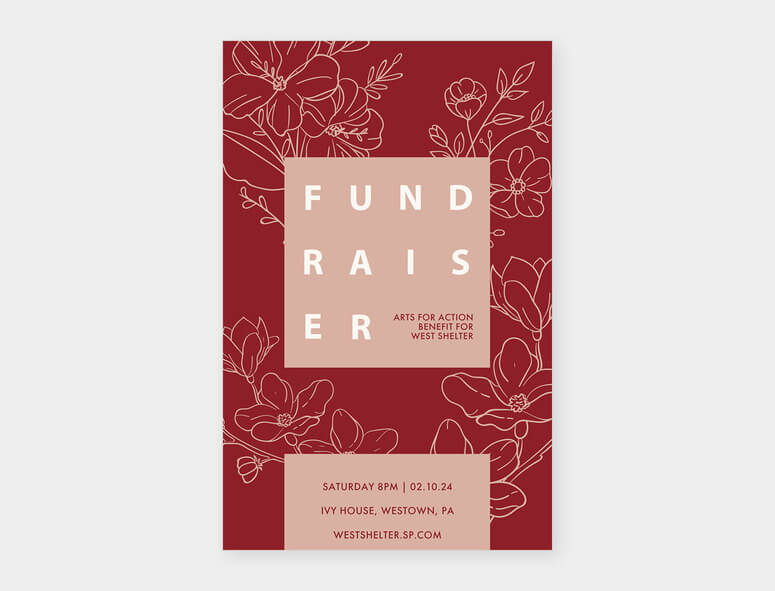 Why We Like This eCard Software
You gain complete creative freedom with Adobe's extensive customization options. Because of its flexible design tools, you can personalize every aspect of your eCards including colors, typography, illustrations, and animations.
Adobe's Pricing: Adobe is a great free option, but paid premium plans unlock features like the option to auto-apply your nonprofit's logo, fonts, and colors. Note that verified nonprofits can receive Adobe Express Premium for free as part of the company's commitment to CSR.
eCard Website 8) Canva
Canva is a well-known graphic design platform that offers a wide range of features, making it well-suited for designing eCards. Its popularity stems from how quickly users can create designs, which applies to designing eCards too.
With this design site, you gain access to a library of more than 420,000 templates, 75 million images, 3.5 million graphic elements, and 3,000 fonts. With countless customizability options, you can create designs perfect for celebrating any occasion with supporters or inviting people to your events.
Note that Canva doesn't offer an eCard-sending service. Instead, you'll need to share your eCards directly from the platform or download your designs to use across other channels. Alternatively, go the snail mail route by designing physical cards.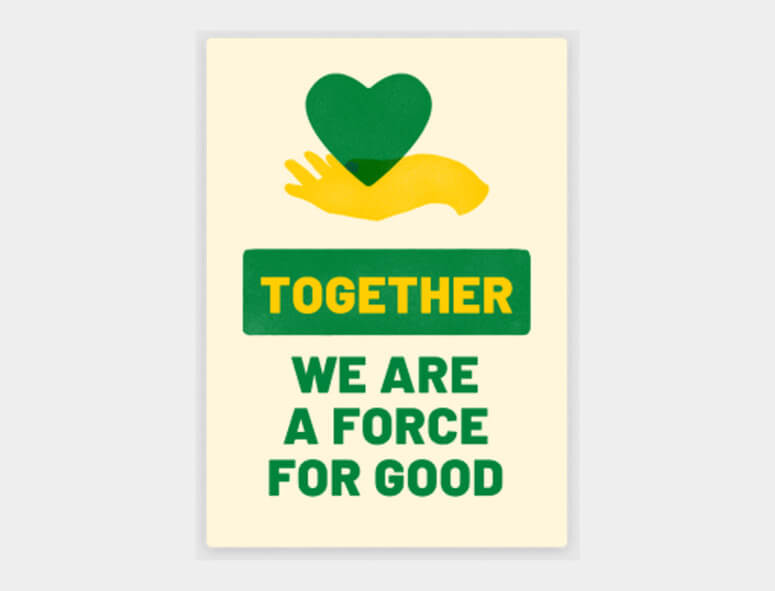 Why We Like This eCard Software
If you want to take a collaborative approach to your eCards, Canva is a solid choice. This eCard website enables collaboration among team members, allowing multiple users to pitch in on the design process.
Canva's Pricing: Canva's premium design tools are free for verified nonprofits.
eCard Website 9) Jacquie Lawson
If you love the idea of art-inspired eCards, Jacquie Lawson may be the eCard website for you!
Whether you want watercolor creations or colorful celebratory designs, you'll have plenty of options. Purchase a membership, then send as many eCards as you want for the duration of your membership.
You'll also get everything you need from a professionally-run eCard site: an address book, birthday reminders, and a helpline on top of the unique, artfully-drawn designs.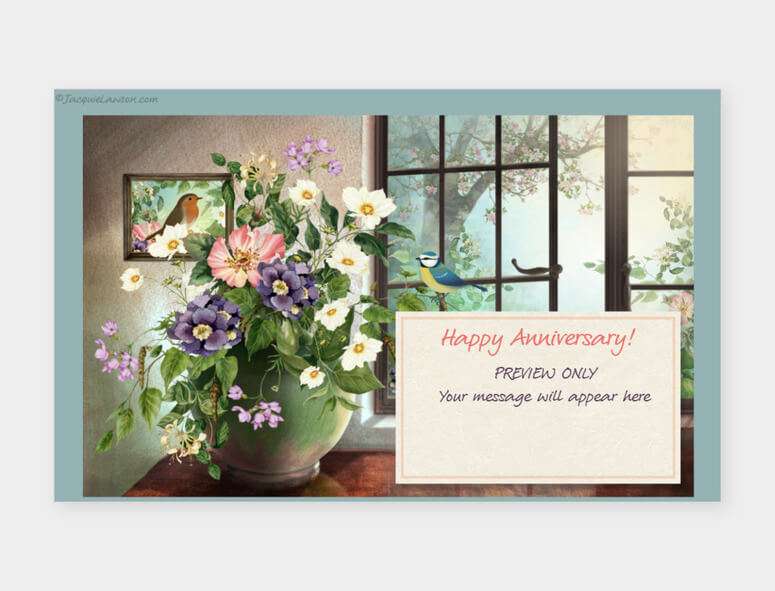 Why We Like This eCard Software
Break out of the traditional eCard realm with Jacquie Lawson. This eCard website offers beautiful, artful designs you can't get anywhere else. These visually-compelling cards are ideal for propelling your nonprofit's relationships forward, especially if the unique look correlates with your brand.
Jacquie Lawson's Pricing: Become a member for the equivalent of four traditional paper cards per year. Monthly plans are $9, annual plans are $30, and 2-year plans are $45.
eCard Website 10) Acme Ecards
Put plenty of thought into your eCard strategy with Acme Ecards. Formerly known as Ecard Mint, this eCard website works to reimagine your nonprofit marketing ideas with bespoke cards designed to grow your brand
Communicate your strategy and digital marketing goals to their team. Then, let them curate your eCard collection by designing animated eCards based on supporter data and history. They'll handle your email campaigns for you, making every email feel personal to recipients.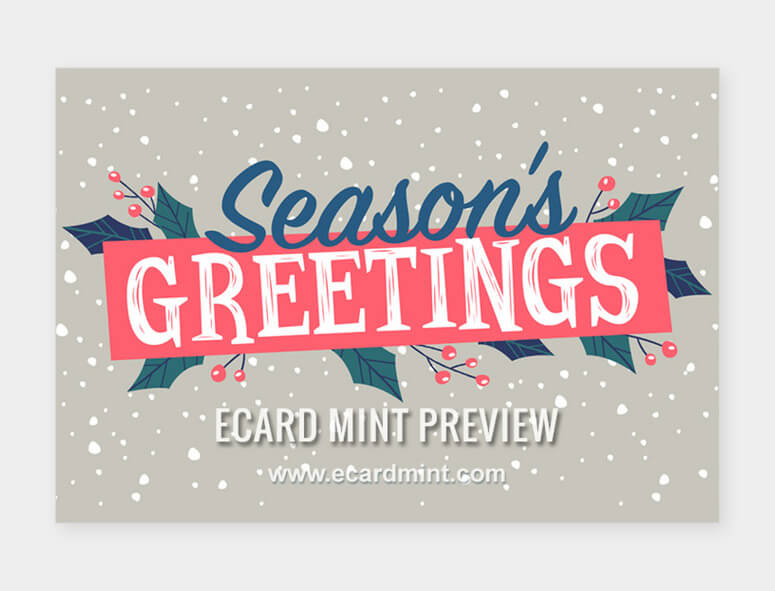 Why We Like This eCard Software
For cards fully tailored to your recipients, Acme Ecards is a reliable solution. Humanize your email marketing by letting them take charge of your card designs. They'll pull from their wide range of pre-designed greeting cards which can be rebranded and worked into any campaign. In no time, you'll have on-brand bespoke eCards that make your outreach stand out in supporters' inboxes.
Acme Ecards' Pricing: Acme's pricing starts at $90 for first-time customers. Pricing tiers increase primarily based on the number of individuals on your contact list. This site offers discounts for nonprofits, so contact their sales team to learn more.
eCard Website 11) Postable
Postable offers a different take on eCards. While the experience is virtual on your end, recipients will receive a physical card in the mail. Browse their massive collection or create your own unique designs. That means you can fully infuse your nonprofit's brand. Then, they'll handwrite the address and eCard's note for you. They even help curate your online address book, making sending your cards incredibly easy.
If you're worried about eco-friendliness, it might ease your concerns to know that their cards and envelopes are 100% recycled.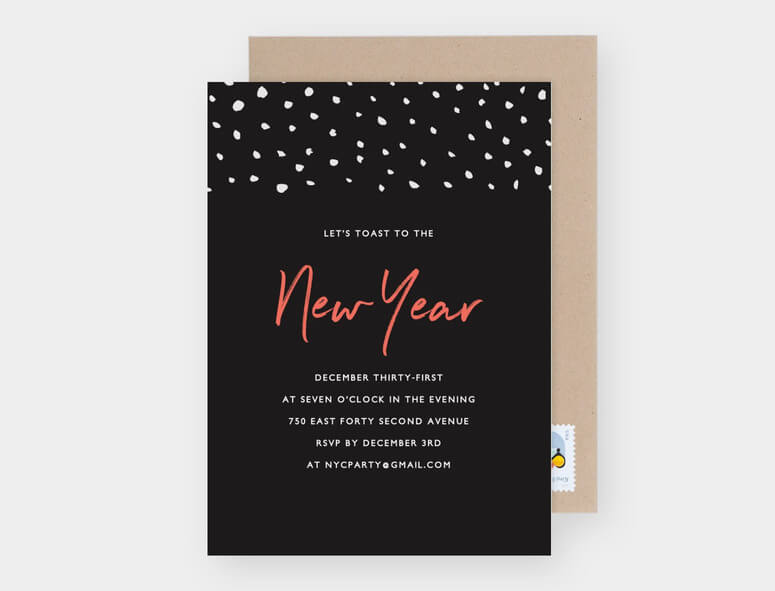 Why We Like This eCard Software
Make your greeting cards even more personal by maintaining the traditional feel of direct mail. The design is fully your own, and you can even choose the handwritten font that each note and address uses.
Postable's Pricing: An account is totally free. The cards vary in pricing depending on how many you send. Generally, 1-19 cards cost $3.99 each plus stamp fees, while 20 or more cards cost $3.29 plus stamp fees. This eCard site also offers discounted volume pricing, making it great for organizations.

Final Thoughts on eCard Websites
When it comes to fundraising and supercharging supporter relations, nothing quite matches up to eCards. Personalized and visually appealing eCards can strengthen your nonprofit communication and engagement in a snap — but only if you use the right eCard platform!
The right website can make eCards a viable fundraising and marketing avenue for your cause. Keep the key features we mentioned in mind, and you'll be set to choose the site that best fits your organization's needs.
While you make your decision, check out some of these helpful resources we hand-curated for you to continue learning:

https://doublethedonation.com/wp-content/uploads/2023/06/eCard-Websites_Feature.jpg
380
1000
Adam Weinger
https://doublethedonation.com/wp-content/uploads/2022/03/logo-dtd.svg
Adam Weinger
2023-06-06 20:34:40
2023-09-15 15:53:44
11 Best eCard Websites for Nonprofit Organizations in 2023