Eventbrite Salesforce Integration: Our Actionable Review

Eventbrite is a popular web-based event management app designed to simplify ticketing and registration for any type of event. Individuals, organizations, businesses, and virtually anyone else can use the platform—even Salesforce users!
If your organization uses Salesforce to manage constituent data, you'll need to integrate Eventbrite with your Salesforce CRM in order to see all of your important information in the same place.
While an Eventbrite Salesforce integration is a viable option to manage events in Salesforce, you should be aware that the data migration and platform implementation processes aren't always as seamless as you might think.
Before you opt for Eventbrite as your event planning tool of choice, let us walk you through our key takeaways from the Eventbrite Salesforce integration:
When you know what the Eventbrite Salesforce integration really entails, you'll be able to decide if it's the best path for your organization to take!
Not confident Eventbrite is the right event management software for you? Take a look at this list of excellent Eventbrite alternatives instead!


1. You have options for how you implement the Eventbrite Salesforce integration.
Before we can dive into our thoughts on the Eventbrite Salesforce integration itself, let's discuss how exactly you can get these two platforms to work together in order to plan your event.
Because Eventbrite was not designed for Salesforce, you'll need to manually integrate the two systems so that you can store your event details within your Salesforce CRM.
Essentially, to integrate Eventbrite and Salesforce, your organization will need to take one of the following routes:
Utilizing a third-party connector app.
Creating a custom integration using the Eventbrite API.
Let's run through an overview of the potential pros and cons to each path.
Eventbrite Salesforce Connector Apps
A third-party connector application essentially does the hard work for you by transferring data from Eventbrite to Salesforce.
You can find these platforms on the Salesforce AppExchange, or you can do some independent research to find the best connector tool for your specific integration needs.
It goes without saying that the major advantage to using a third-party integration platform is that they take away the need for any knowledge of coding or API. Instead, you can implement scheduled imports following preset parameters or create your own configurations using a user-friendly field-mapping alternative.
However, if you choose to go with a dedicated connector app, keep in mind that there's always a risk when you automate any data transfer. You'll need to pay careful attention that the data is migrating in the way you want it to, and that you're not losing any data along the way.
Custom Integrations
If you're especially Salesforce-savvy, you can forgo the middleman completely and perform the integration yourself.
The benefit to working directly with the Eventbrite API is that you'll have full control over every aspect of the integration. 
Of course, in order to confidently (and successfully) pull the correct event data and send it to the right location in Salesforce, your organization will need to have a fairly robust IT department on hand to facilitate the integration.
If not, you can opt to work with a nonprofit technology consulting firm who knows their way around the Salesforce interface and can make the necessary configurations to get your team synced up to Eventbrite.
Key Takeaway: Before you can integrate Eventbrite with your Salesforce CRM, you'll need to decide if you'll use a third-party connector app or manage the data transfer yourself (and you'll need to understand the challenges for each route).

2. Customization can complicate the Eventbrite Salesforce integration.
No two Salesforce systems are alike, and most likely, your organization has already gone to some length to configure a CRM solution that uniquely fits your needs.
So, how does Eventbrite fit into the mix when you already have a complex CRM system? From our experience with the Eventbrite Salesforce integration, there are 3 considerations to keep in mind:
Connector apps may limit your Salesforce functionality. If you're using preset formulas to dictate how to transfer your data, keep in mind that these will only work effectively if your existing CRM uses the same fields. If you've got highly customized fields and data relationships, the connector apps will need to be customized too, which may take some time (and trial and error).
You may sacrifice some custom data during the import process. Depending on how you've integrated Salesforce and Eventbrite, not all data may make it from point A to point B. For example, if you ask questions on your registration form that aren't tied to a specific Salesforce field, those answers may get lost during import, leaving you with holes in your data set and more manual data entry to do on the backend.
You may need additional tools to manage every aspect of the event. Since Eventbrite's functionality is relatively limited, you may find yourself integrating other apps (such as accounting tools, speaker/vendor management tools, etc) as well. Beware—the more integrations you have, the more data you'll have in transit at any given moment, meaning you're more likely to lose or damage information along the way.
While Eventbrite is a solid web platform for lightweight event planning, you should understand that the Salesforce integration will not suddenly turn this tool into an end-to-end event management solution. In fact, the more you try to build Eventbrite out into comprehensive, customized software, the more complicated your event management process will be. 
Key Takeaway: The Eventbrite Salesforce integration offers some customization options, but Salesforce users who need a highly robust event management solution should likely find software that's more inherently built to support complex needs.

3. You'll want a data manager to oversee the Eventbrite Salesforce integration process.
As with any integration or data migration, your nonprofit should expect to spend some time getting to know the new system and ensuring that all aspects are working properly before rolling the product out to your whole team.
With the Eventbrite Salesforce integration specifically, we found that the best way to streamline your integration efforts is to appoint a data manager to oversee the entire process.
This member of your team will be responsible for:
Working with your nonprofit technology consultant or IT team to determine the best path to integration.
Communicating with your board to establish a feasible budget for the integration.
Developing a timeline for the integration.
Overseeing a clean-up of your database prior to integration.
Documenting best practices for data entry moving forward and communicating those policies to the team.
Testing your new processes prior to full implementation.
Establishing a plan for training the team on using the integration.
Depending on your resources and the extent of your integration, you may need to appoint a small committee or task force rather than an individual. That way, no one person is burdened with the entire project.
In order to effectively incorporate Eventbrite into your event management strategy, you might need to utilize other tools to get all the functions you need. If you do appoint a small committee to handle data migration, it's important that they're aware of any other Salesforce apps that you're using.
For instance, if you're hosting a silent auction during your event, you'll need an additional Salesforce app to manage bidding and checking guests in and out. It's important that your team knows what data needs to be migrated from which tools so that your Eventbrite data is as comprehensive and effective as possible.
Key Takeaway: Because the Eventbrite Salesforce integration can be complicated, your organization should consider appointing a team leader to guide the rest of your staff through the integration process.

4. The Eventbrite Salesforce integration might be costly (and time-consuming).
Any new software is going to cost your team some time and energy—and money, of course! But let's be honest: your organization spends a lot of time laying out a workable budget and hiring the right staff to keep your operations efficient and productive.
That being the case, one of your chief concerns going into any software purchase or integration process is going to be the amount of precious time and hard-earned funds you'll be spending to obtain and implement your new product(s).
When it comes to the Eventbrite Salesforce integration, costs (of both time and money) will vary depending on a number of factors, but here are some considerations to keep in mind as you're budgeting:
Using a custom API may require significant time and money. If you have your own IT department to handle the project, you'll cut back on expenses, since an outside developer or consultant won't come free. That said, a consultant can help you save on time, since they're proficient in the systems and can walk you through the process with your timeline in mind.
Connector tools are an additional cost to consider. On top of Eventbrite's fees, you'll also have to pay for any connector apps you use. As third-party platforms, these tools have their own sets of fees that you may incur upfront or over time.
You may need third-party counsel or training. If your integration is especially customized or extensive, you may need a professional's help to oversee the implementation and train you on how to get the most from your newly improved CRM. Eventbrite's training options are limited, so you'll most likely need to pay for a third-party consultant.
If you don't think you have time to create and implement a custom Eventbrite solution, the alternative would be to search for a native Salesforce event management application (i.e., one that doesn't require integration).
Native Salesforce apps are built in Salesforce, so you don't have to consider any extra time or money spent on data migration and integration. All of your data is automatically synced in your CRM, and all you have to do is click "install."
Native event management apps can still be customized, but since they're designed for Salesforce, the process is much more intuitive and streamlined than any integration. You can learn more about the benefits of native Salesforce applications by reading this helpful post from Fonteva!
Key Takeaway: Any integration will cost time and money, and the Eventbrite Salesforce integration is no exception. If you want to avoid spending all of your resources fretting over integrations, turn to a native Salesforce event management app instead!
---
With these 4 takeaways in mind, your team should have a much clearer picture of what the Eventbrite Salesforce integration looks like. Now all you have to do is decide if it's the best route for your organization!
For more insight into Salesforce event management, check out these additional resources: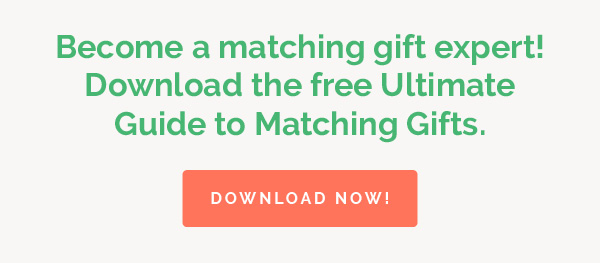 https://doublethedonation.com/wp-content/uploads/2022/06/eventbrite-salesforce-integration-review.jpg
321
845
Adam Weinger
https://doublethedonation.com/wp-content/uploads/2022/03/logo-dtd.svg
Adam Weinger
2017-08-07 20:27:05
2022-06-20 07:54:46
Eventbrite Salesforce Integration: Our Actionable Review