Blackbaud CRM: 5 Ways to Know If It's Right for You

If your organization is considering upgrading to new constituent relationship management (CRM) software, the well known product Blackbaud CRM might be toward the top of your list.
While Blackbaud is known for having a wide range of versatile nonprofit software products, Blackbaud CRM is a unique solution designed specifically for established organizations with highly expansive fundraising and constituent management needs.
That being the case, you'll need to think carefully before choosing to invest in this powerful software.
To help you figure out if this CRM is the best fit for you, we've put together a list of 5 tell-tale signs that you should continue considering Blackbaud CRM:
But before we start, make sure that you're familiar with Blackbaud CRM by reading this helpful guide from Blackbaud experts and nonprofit consulting firm DNL OmniMedia.

1. You've outgrown your current CRM.
As you may know, Blackbaud CRM was built for enterprise-level nonprofits and includes tools tailored to organizations with large-scale needs.
With that in mind, it makes sense that you should only consider Blackbaud CRM if your existing CRM system doesn't meet all of your data management, fundraising, or donor engagement needs.
While some CRM software is built to be more lightweight to accommodate small or midsized organizations, if growth is a priority for your team, you'll need a CRM with scalable functionality and a variety of features to support your many needs.
Blackbaud CRM comes with all of the following features to meet a diverse array of nonprofit needs:
Total relationship management for donors, volunteers, members, and more supporter types.
Support for multiple nonprofit chapters, field offices, departments, or programs.
Dynamic communications and marketing tools.
Custom analytics to measure success in all areas of your organization.
Plus, Blackbaud CRM can be even further expanded through configurations or integrations.
It's important to note that if your organization doesn't need access to tools that cater to such far-reaching needs, you'll likely not want to invest in a platform as massive as Blackbaud CRM.
To get a better idea of how Blackbaud CRM's feature set compares to other top-ranking software, read our reviews of the top 12 nonprofit CRMs!
Blackbaud CRM might be right for you if… your fundraising and donor management needs aren't met through your current CRM solution.

2. You need a CRM that can centralize your operations.
In addition to enhancing your CRM functionality, Blackbaud CRM can also streamline your overall nonprofit operations in a holistic way.not
If your organization is currently relying on a variety of disparate fundraising platforms, donor management software, and other data sources, Blackbaud CRM can centralize those efforts.
Blackbaud CRM seeks to simplify the nonprofit management experience by giving you access to all of the information and tools you need in just one system.
Through the Blackbaud CRM platform alone (i.e., without any third-party software integrations), you'll be able to manage all of the following aspects of your organization's fundraising and constituent relationship management efforts:
Annual or capital campaign giving.
Major and planned giving.
Volunteer systems.
Social media.
Peer-to-peer fundraising.
Web design.
Multi-channel marketing.
(And more, if you can believe it!)
Having access to a full scope of fundraising capabilities in one system gives your nonprofit ultimate flexibility when it comes to planning out your strategies.
While you can always integrate external software or build out custom solutions, Blackbaud CRM comes equipped with a robust feature set that can allow you to manage every aspect of your nonprofit in one place, thus limiting the need for complicated data migrations and mitigating the risk of lost or damaged data.
Blackbaud CRM might be right for you if… your organization is using a variety of disconnecting platforms to manage your fundraising, donor management, and constituent engagement efforts.

3. You're prepared to implement your Blackbaud CRM.
So far, we've spoken pretty highly of Blackbaud CRM. It's multi-functional, powerful, and scalable—what's the catch?
It's true that Blackbaud CRM can do a lot, but before you can capitalize on all of its features, you'll need to successfully implement the system at your organization.
The Blackbaud CRM implementation process can be complicated, time-consuming, and costly. If it is the right software for you, the payoff will be well worth the time you spend getting set up with the product; however, you'll still need to carefully consider if you're prepared to take on such a project.
Here's what we recommend doing to make sure you can move forward with implementation confidently:
Set an implementation timeline. To stay on track and limit unnecessary interruptions, your team will need to establish a timeline for the implementation process. If you're working with a nonprofit technology consultant, they can help you set a realistic time frame, complete with benchmarks along the way.
Appoint an implementation manager. Not only will an implementation manager help keep the team on track, he or she will also help resolve any confusions, report progress to stakeholders and your board, and work with your consultant to document your process and establish best practices moving forward.
Determine the best path for training. After you get your platform up and running, you'll need to train your staff on how to actually use the Blackbaud CRM system. Know your resources and be aware that you'll want to receive the most comprehensive training possible, not just a hodgepodge of videos and how-to articles.
Be forewarned: while it might be tempting to manage your CRM implementation and training on your own to save some money, when it comes to Blackbaud CRM, implementation is not a one-person job.
You'll receive help from your vendor (and hopefully, your IT department), but we strongly recommend seeking the help of a nonprofit consultant to walk through the process with you as well. They'll be able to provide structured support, guidance, and training, as well as an expert's perspective on how to maximize your new system.
Blackbaud CRM might be right for you if… you've spent some time considering the implementation process and have mapped out a plan to minimize risks and maximize long-term success with your new software.

4. You have a plan to customize Blackbaud CRM.
To really get the full Blackbaud CRM advantage, you'll need to make your software your own.
How do you do that? Simply put, you'll need to customize your CRM to fit your nonprofit, which you can do in a variety of ways.
Working with an experienced developer or Blackbaud consultant, you can integrate third-party platforms or build out completely custom solutions within your CRM.
For examples of how you might integrate your platform, you might consider adding:
Matching gift tools (we suggest 360MatchPro!).
Mobile giving software.
Dedicated event fundraising software.
Payment processing software.
Email or direct mail marketing tools.
Integrations can be more complex than you might think, so before you decide what you'll need to add to make your CRM complete, make sure you have professionals on hand to conduct the integrations.
In addition to integrating existing software, you can also work with a nonprofit technology consultant to build out your CRM in ways that are totally unique to your organization.
Before you dive into the search process for your perfect consultant, though, take some time to assess your current fundraising and stewardship strategies to find out how Blackbaud CRM can enhance your efforts. What areas could be improved through existing software? Where do you need to take a more custom approach?
Blackbaud CRM might be right for you if… you know how you'll include integrations and configurations in your software, and you're ready to work with a nonprofit technology consultant to carry out the customizations.

5. You have room in your budget for Blackbaud CRM.
With so much to consider, it's no surprise that Blackbaud CRM implementation will cost a bit more than some other CRM choices.
While you'll need to reach out to Blackbaud for an exact quote, what we can tell you is that you can't expect to get such a full-service CRM solution for a minimal fee. Blackbaud CRM is a pricey solution built for organizations who need—and are prepared for—a long-term investment. 
Of course, you'll need to consider your Blackbaud CRM price quote before deciding if you can move forward with purchasing the software. But if you've been paying attention so far in this post, you'll already know that you should also consider such expenses as:
Integrations. Syncing your CRM up to other software? You'll need to pay for any products you don't already own, and you may also need to purchase connector applications or pay for a third-party developer to conduct the integration.
Training. Blackbaud typically only offers the lowest level of training with their product packages, so you'll need to either opt in to their more exhaustive training programs, or work with a nonprofit consultant to develop a personalized training plan that fits your needs and budget.
Additional fees. If you've ever used a CRM, you're probably aware that you should add padding to your software budget to account for payment processing fees, expansions, upgrades, or other "hidden" costs you might incur down the road.
While some costs (such as a nonprofit consultant) are vital to your success, other costs (such as paying for constituent profiles or user access) may not be as necessary. Make sure you're only paying for what you need and that the benefits of the software will outweigh the costs over time.
If you ultimately find that Blackbaud CRM is too much for your team right now, it's not too late to backtrack and find another more cost-effective option!
Blackbaud CRM might be right for you if… you've laid out enough room in your budget (with some give-or-take for unexpected costs) and feel confident selling the purchase to your stakeholders and board.
---
Blackbaud CRM is a big purchase, so don't take the consideration process lightly! Make sure Blackbaud CRM fits into your strategy perfectly and that you're all set with the tools you need to use it effectively.
Need to learn a little more about Blackbaud CRM (or CRMs in general) before making your move? Read these additional resources to get up to speed: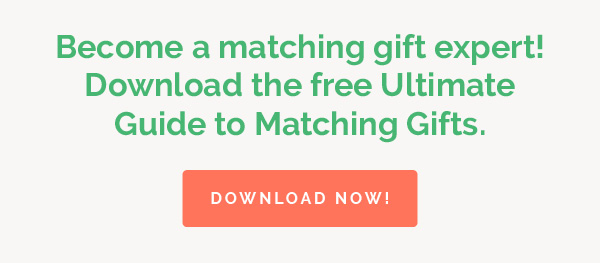 https://doublethedonation.com/wp-content/uploads/2022/06/blackbaud-crm.jpg
321
845
Adam Weinger
https://doublethedonation.com/wp-content/uploads/2022/03/logo-dtd.svg
Adam Weinger
2017-08-15 17:53:51
2023-09-14 15:04:25
Blackbaud CRM: 5 Ways to Know If It's Right for You