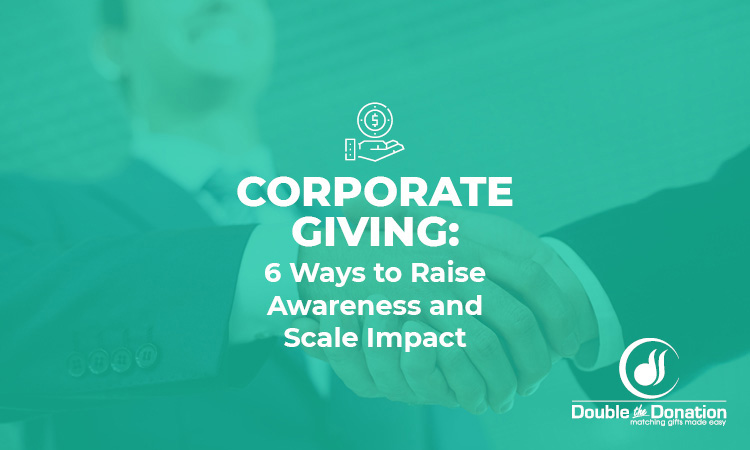 Corporate Giving: 6 Ways to Raise Awareness and Scale Impact
Matching gifts offer powerful benefits to both donors and nonprofit organizations. Nonprofits enjoy virtually twice the amount of donations, and donors are pleased to know that their donations are going even further. If the matching gift is from a company, the business itself can enjoy some tax benefits as well as an increased social image.
This by far is a win-win scenario!
Matching gifts can be a great way for development practitioners to push their funding campaigns forward. It's amazing how many charities leave money on the table because they failed to help their donors engage in the corporate matching gift annuities.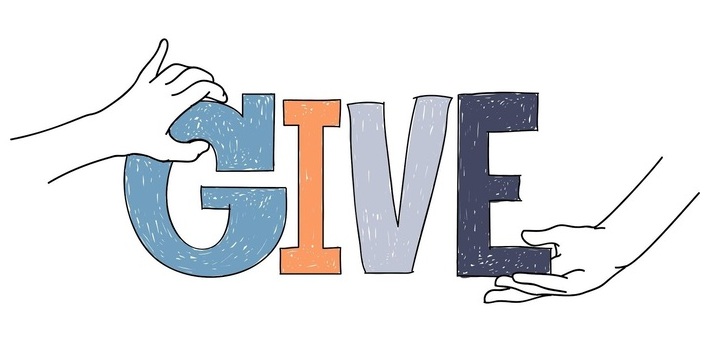 What is a Matching Gift?
Corporate matching gifts are a type of philanthropy in which companies financially match donations that their employees make to nonprofit organizations. When an employee makes a donation, they'll request the matching gift from their employer, who then makes their own donation.
Many businesses run corporate giving programs whereby they match employee donations with contributions to eligible nonprofit organizations. Matching gifts can double, or even triple, certain donations, which can greatly assist fundraising campaigns.
For example, an employee donates $2,500 to an eligible non-profit organization and files a matching gift request. The employer company then approves this application and makes a 1:1 employee donation, writing a check of $2,500 to the same non-profit organization, thereby doubling the donation on the behalf of the employee. The nonprofit gets $5,000 from the donation, and the employee essentially donates $5,000, while only $2,500 comes from their own pocket.
Different companies employ different guidelines concerning matching donations. Employees are made aware of their company policies and ideally, should be aware of the percentage their companies are matching in donations. This information is often held by the human resources department of the company, who also may be responsible for making the employees aware of it.
Matching donations are a great way to enable nonprofit organizations to do more as donations increase while also helping businesses improve their corporate social responsibility.
Why Do Nonprofit Organizations Target Matching Gifts?
It's a free flow of money! While any donation is free cash, matching gifts are an additional source of fundraising revenue that can help bankroll your organization.
NPOs need every bit of cash they can receive. As opposed to asking for new contributions, raising funds with matching donations lets you ask existing donors to do more without donating more of their own money. Many businesses with matching gift programs provide online portals for staff to submit requests for gifts, so it's a painless, fast process for your donors that adds enormous returns for your nonprofit organizations.
First, nonprofit organizations have to address some important questions in order to leverage matching gifts:
Where do your donors and their partners work?
Are your donors knowledgeable about corporate gifting programs?
Do your donors know about appropriate matching gift requests?
As a nonprofit, your job is to raise awareness about matching gifts. By answering the aforementioned questions, you will know whom to approach and with what information, so you can be more effective with your resources and time.
Here, we have covered six ways to make your donors aware of matching gifts:
Create Dedicated Matching Gift Pages
Educate Donors About Matching Gifts Within the Donation Process
Remind Donors to Request a Match in your Acknowledgement Letter
Encourage Matching Gift through Social Media
Be sure to Utilize Email Newsletters for Matching Gift Promotion
Include a Line About Matching Gifts Beneath Your Signature
Let's walk through each of these best practices and what they can mean for your nonprofit!

1. Create Dedicated Matching Gift Pages
It is not just that you want donors to be informed about the matching gifts; you also want them to keep these programs at top of mind. One way to do this is to create a dedicated page on your site that has all the information about matching gifts.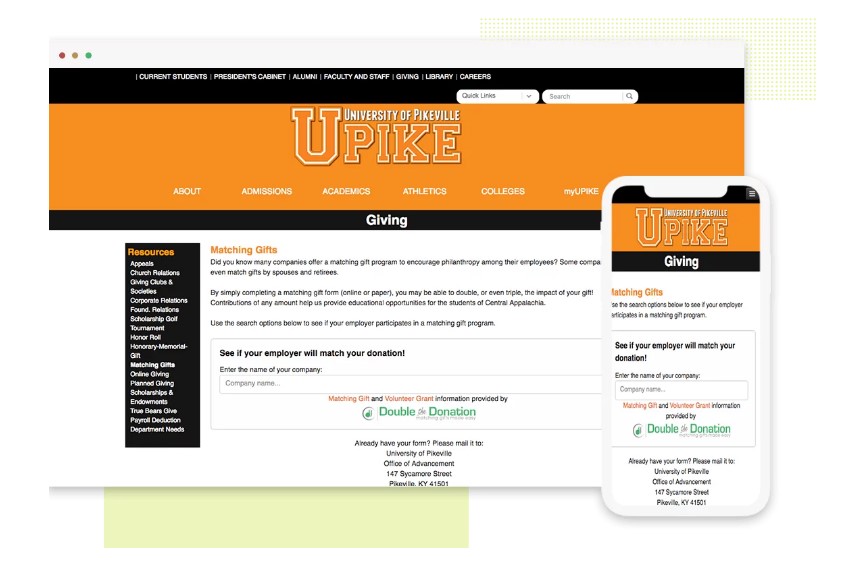 A matching gift web page is a place for your donors to go when they have concerns about checking their employer's program or submitting a request. The more information your donors have regarding the matching gift program, the more likely they will be comfortable with the whole process.

2. Educate Donors About Matching Gifts Within the Donation Process
An easy way to encourage your donors to double their contributions is to encourage matching gift programs in the midst of the giving process. You can inform your donors about matching gifts by adding an optional field to your donation pages.
You can provide an optimized link that leads to helpful information on employer matching gift programs, as well as guidelines on how to submit documentation. By including an optional field about matching gifts on the donation page, you can help them get more information and potentially make a request.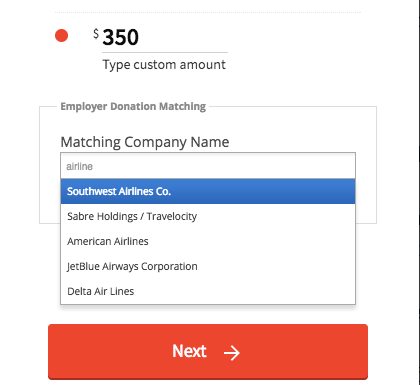 Providing donors with more information about their company's matching gift program by including it on the donation page is a great way to motivate donors as they are already in the mood to give, and will probably take some extra time to consider requesting a match.

3. Remind Donors to Request a Match in Your Acknowledgement Letter
Sending thank-you letters right after your donors give keeps the gift in their heads for longer. By sending thank you letters, it is a perfect way to remind supporters of their company's giving program and encourage them to pursue a match.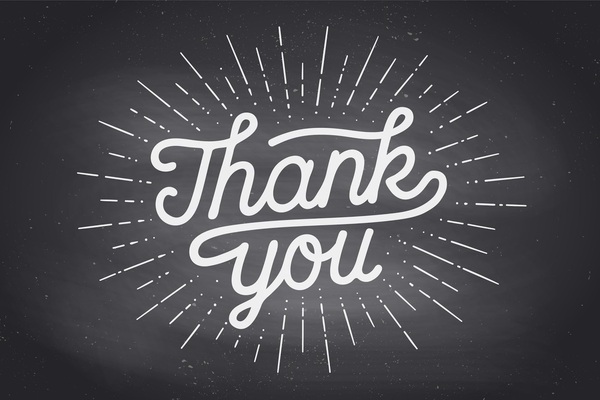 4. Encourage Matching Gifts Through Social Media
Promoting matching gifts on social media not only conveys important information to the donors, but it is done in a format that the majority of users are already acquainted with.
In addition, the use of social media can be a tremendous way to reach out to your younger supporters like Millennials and Generation Z. It can likewise be a great way to connect with people who have little knowledge about the nonprofit. If you share valuable information about matching gifts, your supporters will likely find the post. You can hopefully attract new donors and get more matching gifts via social media.
The secret to unlocking the full potential of social media websites is consistency; by regularly engaging your audience, you can make sure that your posts advocating for matching gifts are effective. Although Facebook continues to dominate the social media space, you can use other websites to encourage matching gifts as well:
Pinterest: Create a board dedicated to "Matching Gifts" and repin related infographics and articles for your followers to repin and like.
Instagram: Make use of this image-based website to tell stories related to the impact your nonprofit organization is making. Add a link to your Instagram profile and inspire donors to increase their giving with matching gifts.
Twitter: Just keep your tweets brief and focused. After all, you only have 280 characters to convey an entire message! Be sure to provide your followers with other resources for more information.
It is important to regularly and accurately keep your profiles updated. It is preferable to have one or two rock-solid social media pages that promote your matching gifts (and nonprofit) than a couple of profiles that are stagnant and silent for several months.

5. Be Sure to Utilize Email Newsletters for Matching Gift Promotion
To help your donors learn more about gift matching, a good way to help them understand is to share messages about corporate giving through your newsletter. By doing this, you can keep nurturing the relationship you have with current donors while encouraging them to make their gifts go further.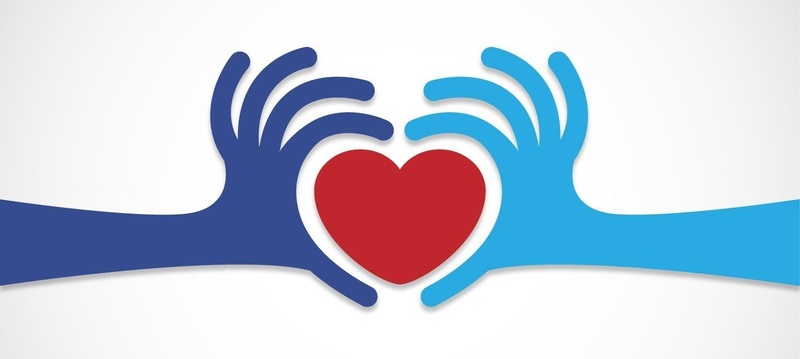 6. Include a Line About Matching Gifts Beneath Your Signature
You can include a sentence under your signature which will always remind your subscribers about matching gifts. This sentence should be concise and attention-grabbing.
For example, something like this:
"Please think about doubling your gift's impact. Your donation could be considered for a matching gift from an employer. Please find out whether you're eligible here [link to a matching gift database]."
Conclusion
Matching gifts are a great way to increase your fundraising efforts and scale the impact that your nonprofit is working towards. Corporate giving is a sure way to establish a stable fund inflow, although it is likely that many of your donors need to be made aware of it while they are donating.
Promoting corporate philanthropy is not limited to the strategies discussed in this post! Additionally, donors can send their employers a prompt to match a donation while donating online via donation forms like those from Donorbox. Make sure to give your donors a wholesome online donation experience, which is also likely to work in your favor and help increase your funds.
About the Author
Raviraj Hegde leads Growth at Donorbox where he is helping thousands of nonprofits build great donor experience and increasing online fundraising. Donorbox is a state of the art fundraising software to create simple and powerful donation forms. It is trusted by over 30,000 nonprofits across 25 countries.
https://doublethedonation.com/wp-content/uploads/2022/06/DTD_Donorbox_Corporate-Giving-6-Ways-to-Raise-Awareness-and-Scale-Impact_feature.jpg
450
750
Adam Weinger
https://doublethedonation.com/wp-content/uploads/2022/03/logo-dtd.svg
Adam Weinger
2020-06-05 14:23:33
2022-06-20 07:55:26
Corporate Giving: 6 Ways to Raise Awareness and Scale Impact