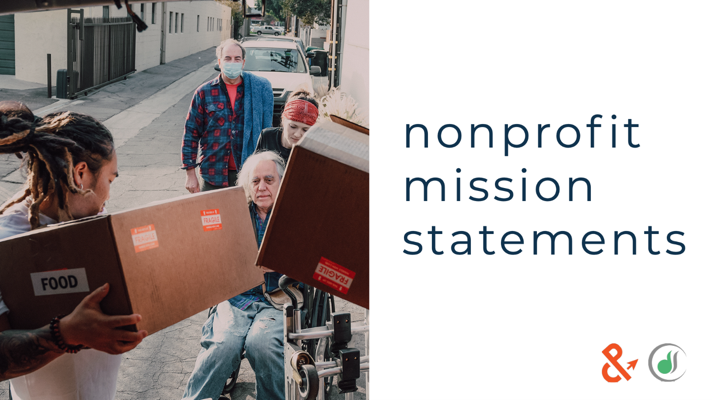 Nonprofit Mission Statements: 5 Reasons to Care
Square One. 
Your mission, should you choose to accept it, is to state your mission.
 Yes, you read that right. 
It's often tempting just to jump straight into the streets of your community and start helping people. That heart of service is why you're in the nonprofit world in the first place. 
But before you can effectively do good in the world, land the funding or entice the volunteers, you must know unequivocally who you are. 
The cart is the mission, the horse is the mission statement. And as they say, never put the cart before the horse. 
Below are five things your mission statement should provide, both internally and externally, before you take on the world. 
The Horse.
Purpose
This is your "why". It will serve as your launching pad, your compass. Once you know what your role is, you will know what projects to say "yes" to and what projects to say "no" to. You can discern which partners are a good fit for you. A clear purpose will stretch you out of your comfort zone, but not stretch you too thin.  
Brand Voice
Chances are yours is not the only organization working on a particular issue. What makes you unique? What do you bring to the table that no one else does? Your mission statement should answer these questions. If it does, this becomes a powerful communications tool that can help you garner financial and volunteer support. You are an irreplaceable solution to a problem that must be solved. 
Values 
A well-written mission statement will leave no question as to what your organization thinks is important. This clarity will help those inside your nonprofit work toward the same things for the same reasons. It will also help those outside your nonprofit know exactly what they're getting when they encounter you.
Inspiration 
Action-oriented. Your nonprofit exists to make a difference, to make a change. Your mission statement should reflect a call to action and an anticipated result. It should be memorable and moving. 
Unity
When the individuals that comprise a nonprofit understand the why, what makes them unique, the guiding values and the action items, a true team environment is created. And we all know that teamwork makes the dream work. 
The Cart. 
Once you craft your mission statement, you are freer than ever before to unleash your nonprofit's full potential. You now have a voice that will stand out from the rest, and a road map to stay on course. 
So, saddle up and ride on!
---
This post was contributed by the team at Click & Pledge. Click & Pledge helps nonprofits generate more impact with an all-in-one digital fundraising platform. Since 2000, Click & Pledge's innovative technology has helped over 20,000 fundraisers with their campaigns.
https://doublethedonation.com/wp-content/uploads/2022/06/MissionStatementsImage.png
400
712
Adam Weinger
https://doublethedonation.com/wp-content/uploads/2022/03/logo-dtd.svg
Adam Weinger
2021-03-28 18:27:29
2023-09-14 21:00:46
Nonprofit Mission Statements: 5 Reasons to Care