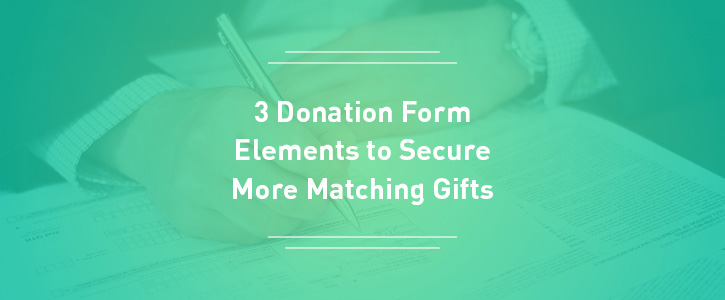 3 Donation Form Elements to Secure More Matching Gifts
Did you know that only 25% of donors apply for matching gifts through their employer? It's true! According to our Generational Giving Report, three-quarters of donors don't apply for matching gifts—and that represents tons of potential revenue that could benefit your organization.
So how can you get more people to apply for those gifts?
There are lots of ways you can increase matching gifts for your organization, including email campaigns that spotlight matching gifts, social media campaigns, and more. But one of the most powerful methods you can use is also one of the simplest! Adding a few simple elements to your donation form will help you capture more matching gifts.
Here's how!

1. Add some simple content about matching gifts to the top of your form.
While most of the content at the top of your form should be dedicated to reinforcing your donors' decision to give, it's helpful to add a few words about matching gifts. If you're including a comment about matching gifts on your primary donation form, keep your language minimal and simple—you don't want to distract from the main call to action, which is simply to donate! Your goal here should be to make donors aware that their gift can be matched.
If you're running a campaign specifically around matching gifts, though, feel free to place a little more emphasis (and a little more content) around how to apply for a match. Either way, make sure to emphasize why your donor should apply for a match. Remind them that they can double their impact with a few simple steps!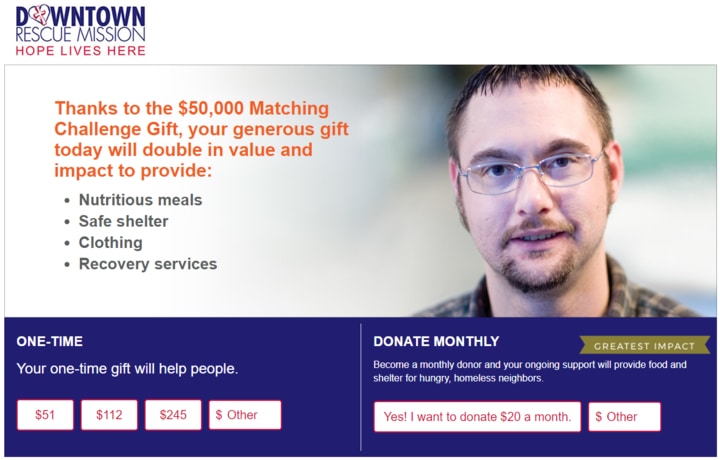 2. Embed a matching gifts plugin on your form.
If it's not easy to apply for a matching gift, your donors won't try. Full stop! But, if your application process is simple and intuitive (and doesn't take long), donors are much more likely to complete their application.
Embedding a widget or plugin on your donation form helps simplify the application process so more donors will apply. Look for a tool that shows your donors:
If their employer will match their donation
If their donation is eligible for a match from their employer
Submission instructions
And more!
The easier you make this process, the more donors will submit match requests. You can learn more about Double the Donation's matching gift plugin right over here!

3. Tweak your call to action.
If you're building a campaign to promote matching gifts, we highly recommend tweaking your calls to action (CTAs) in emails, on donation forms, and anywhere else you're promoting your campaign. Update email and marketing CTAs to include language like, "Give Now and Double Your Impact," or "Apply for a Matching Gift." When you combine specific calls to action, donors are more likely to act. This is a fantastic strategy for increasing match applications in a campaign specifically around matching gifts.
For campaigns that are not built specifically to promote matched gifts, you won't want to change your campaign's overall call to action. But you can include a special call to action on your form near your matching gifts plugin. Try adding language around your plugin to draw attention to its purpose. Something as simple as, "Can you make twice the impact with a matching gift? Take a few seconds to enter your information and find out!" can make a big impression on donors and increase the likelihood that they'll apply.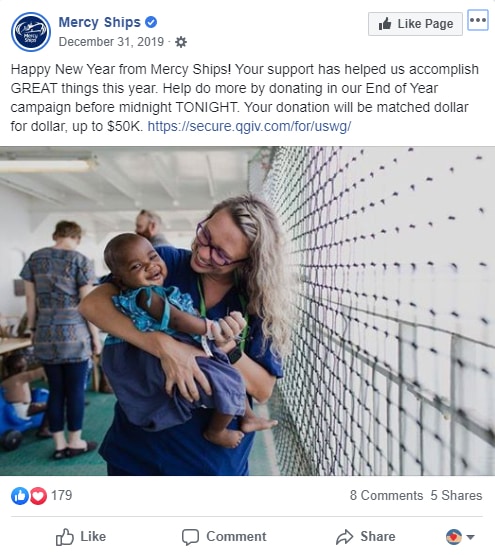 Bonus Tip: Have someone test your form.
Not sure if your form is intuitive for donors? Want an outside perspective on your form's language or how you present your plugin? Ask someone from another department or, better, a friend or family member who's not at your organization to make a test donation. While they go through the donation process, ask them to note their thoughts, feelings, and impressions of the donation and matching gift application process.
This is a valuable way to discover where your donors may get stuck on your form, what they find confusing (if anything), and how you can make the donation process smoother and more user friendly.
---
Matching gifts are a huge opportunity for nonprofits.
It's easy to look at the stat showing 75% of donors don't apply for matching gifts and get discouraged. Don't let it get you down! That statistic shows there are tons of opportunities to discover and capture new matched gifts. As you build your campaigns, look for ways you can include matching gift prompts to your form. A few simple tweaks and a round or two of testing can have a huge impact on your matched gifts!
---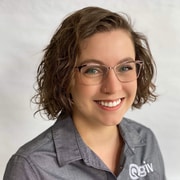 This post was contributed by Qgiv.
About the Author: Abby Jarvis is the Nonprofit Education Manager at Qgiv, a company dedicated to building powerful online fundraising tools that empower nonprofits to thrive and grow. In her 7 years at Qgiv, Abby has become passionate about studying industry best practices, learning how they can help nonprofits be more effective, and sharing that information with fundraisers. When she's not teaching fundraising workshops at Qgiv's Fundraising Labs or at conferences, she chairs the fundraising committee on a nonprofit board in her hometown of Lakeland, Florida.
https://doublethedonation.com/wp-content/uploads/2022/06/Matching-Gift-Donation-Form-Elements_Feature.jpg
300
725
Adam Weinger
https://doublethedonation.com/wp-content/uploads/2022/03/logo-dtd.svg
Adam Weinger
2020-04-21 14:01:08
2022-06-20 07:55:22
3 Donation Form Elements to Secure More Matching Gifts