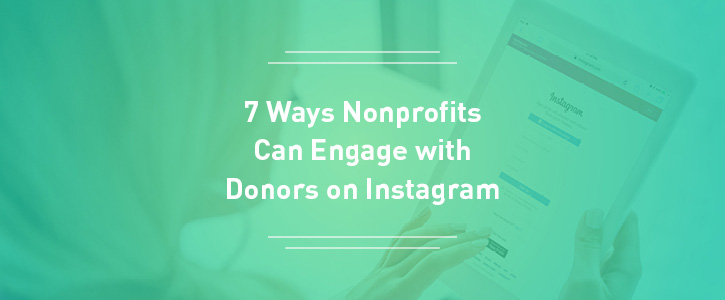 7 Ways Nonprofits Can Engage with Donors on Instagram
Instagram is undoubtedly among the leading platforms for brand marketing. It has evolved from a mere photo-sharing application to a platform where nonprofit organizations and companies can share their stories and outreach activities with the public since 2010. Through the application, brands can effectively build a loyal audience by using well-filtered photos and compelling captions.
With the increase in fundraising campaigns and peer-to-peer donations hosted on social media applications in addition to Instagram's remarkable monthly user base of 1 billion active users, it is clear that nonprofits would be well advised to sign up for an account as soon as possible.
You can convey your message and update your audience most effectively through mixed media and images.
To help guide you, we've highlighted 7 proven ways nonprofits can engage with donors through Instagram:
Register for an Instagram Business Account
Publish Regularly to Increase Your Followers
Create Compelling Captions
Make the Most of Stories and highlights
Make Yourself Discoverable
Run Instagram Stories Ads
Get Funding Through Stickers and Buttons

1. Register for an Instagram Business Account
In contrast to a normal Instagram profile, an Instagram business account provides you with access to valuable data, such as impressions, post-performance, and data about your audience. This is useful when it comes to building a strategy and finding out the kind of content that is best for you.
An Instagram Business Account also lets you have call-to-action features like "Directions" and "Contacts." CTA buttons such as these are particularly useful for nonprofit organizations because they want to make it convenient and easy for interested funders to connect with them. For example, you can include a "Buy Tickets" button under your bio if you have an event.
Another vital characteristic of an Instagram business account is the power to promote content with just one touch. If you're starting a new campaign on Instagram, for instance, you can promote a teaser or preview of your campaign video to reach audiences outside of your followers. If you give your audience a reduced version of your full video content, it will make them want more. And if they're convinced, they'll need to visit your profile to see the whole video.

2. Publish Regularly to Increase your Followers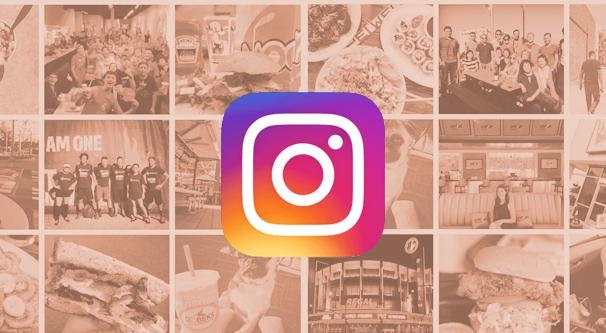 To grow a following for your Instagram account, you must create and publish consistently. Instagram, like all social networking platforms, rewards a well-rounded publishing plan. If you publish a few times a month and then leave the account silent for weeks, it will be very difficult for you to increase engagement or views again and gain new followers.
In terms of publishing rate, how often do you need to publish? Well, it varies! A good rate is one you can maintain. If you regularly appear in your followers' feeds, it is much more likely that they will trust you, reach out to build an affinity with your charity, and ultimately click on the donation sticker and donate a gift.
If you are only able to publish a couple of times a week, you should ensure that you keep to that schedule. So if you can post once daily or more in Stories, then that's awesome! Consider it an exercise. Working with social media with purpose and intention daily will give you much better results than randomly churning out content once a week.

3. Create Compelling Captions
While visual media will forever be the core of every Instagram post, the content never stops at the great pictures. Captions are a great way to share the story underlying each picture.
To accentuate a specific message, you can also directly add the message to an image. This will work for quotes, campaigns, and other occasions where a still photo is not good enough. Try to use a photo editing application like Instasize for this. Instasize provides you with a wide range of stylized fonts that can conveniently be added to an image and uploaded directly to your feed.

4. Make the Most of Stories and Highlights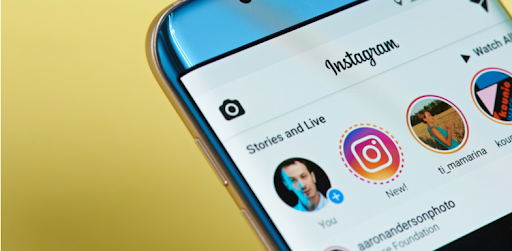 Instagram Stories is an excellent tool for companies to capture events happening in real-time, share moments behind the scenes, and reveal the culture of the company. Since the stories have a 24-hour expiration date, you can save your highlights for anyone who comes to your profile to see beyond the 24-hour window.
The Stories feature also means you can start polls and ask questions. It's an easy way to gather user-generated content and interact with your followers.
Interacting with your followers could be as personalized as a live Question and Answer session or it could be as easy as a multiple-choice question. You can ask your audience certain things to make them feel that their opinion matters, such as where the next charity event should be or if they are attracted to a particular topic. To make it entertaining and appealing, be sure to add GIFs and stickers.

5. Make Yourself Discoverable
Consider your profile as the homepage of your organization. It's where you can find all the relevant information about the organization, and there are only 150 characters available for that — use it wisely. Of course, by using your organization's full name and a brief outline of your cause, that's one of the first ways to do it. You should also include keywords related to your page to ensure that when people look for them, you are one of the profiles that will appear.
Instagram permits you to place a link on your bio, which in most cases should be a direct link to your site. However, if you run an ongoing campaign, you may like to direct your audience to a special landing page. Also, there are third-party resources, like Leadpages, that let you publish multiple links at once if necessary.

6. Run Instagram Stories Ads
Putting away even a small amount of money for Instagram Stories Ads can help you increase your audience, exposure, and gain more buzz about your stories.
This is how to set up an Instagram Stories ad with the Facebook Ad Manager:
Navigate to the Ad Manager and click + Create.
Select a target that matches your marketing goal.
Complete the campaign details.
Under the Placements level, click on Edit Placements.
From the Instagram section, check the Stories box.
Define your ad schedule and budget. Instagram Stories Ads can run the length of time you want and will reach as many audiences as your budget can afford.
Design your ad.
Finish your ad by clicking on Confirm.
Use the ad preview before sending your ad for review. Make use of the drop-down menu and choose Instagram Stories to see exactly how your ad will appear in that location.

7. Get Funding Through Stickers and Buttons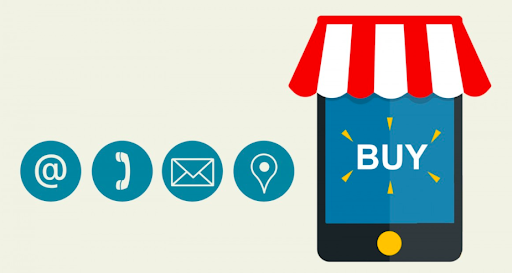 About 55 percent of individuals who engage in social media causes are motivated to participate in the action.
Understanding that it's now up to nonprofits to get their cause in the spotlight. As a nonprofit organization, fundraising is a vital part of sustaining your cause. Fortunately, Instagram has devised simple ways for nonprofits to receive donations without leaving the application.
Now, apart from the "Get Directions" and "Contact" buttons, you can also include a "Donate" button on your profile. After clicking the button, contributors can simply choose the amount to contribute.
A donation sticker is also available on the stories tab. This can be done by any U.S. nonprofit organization that signs up to accept donations through Facebook and connects it to their Instagram account. Organizations like the No Kid Hungry American Cancer Society and the Wounded Warrior Project have already done so successfully.
Averaging 2-7% engagement on every published content, Instagram is regarded as the most engaging social brand platform. This fact alone makes the photo-sharing application a great point of contact for nonprofits to connect and engage with their followers. So, attach that donation sticker, and spread the word about the good you're doing — a billion people are watching!

Bonus Tips
Change your Grid
Instagram is always going to be associated with photos, but that doesn't imply that you have to confine your posts to that. Today, you can upload infographics, illustrations, and videos if you want to. By creating various types of visual content, your audience is more inclined to anticipate your next post. Therefore, try to change the content to know what is working and what is not.
Go live on Instagram
Instagram Live is a wonderful way to draw the curtain on your work and take people deeper and deeper into the fold. People enjoy the live video by interacting in real-time with the nonprofits they are interested in, asking questions, and giving you a fuller picture of the individuals driving the cause.
So include the donation sticker when you are live so that your viewers can donate when they are most inspired.
Then, save your live Instagram video to your Instagram Highlights so others can view it once the live broadcast is over and continue to give.
---
This post was contributed by Donorbox.
Raviraj Hegde leads Growth at Donorbox where he is helping thousands of nonprofits build great donor experiences and increase online fundraising. Donorbox is a state of the art fundraising software to create simple and powerful donation forms. It is trusted by over 30,000 nonprofits across 25 countries.
https://doublethedonation.com/wp-content/uploads/2022/06/Engaging-Donors-on-Instagram_Feature.jpg
300
725
Adam Weinger
https://doublethedonation.com/wp-content/uploads/2022/03/logo-dtd.svg
Adam Weinger
2020-04-20 15:30:42
2022-06-20 07:55:20
7 Ways Nonprofits Can Engage with Donors on Instagram