Fundraising Ideas That Don't Involve Selling
Every year, nonprofits, faith-based groups, and schools need new fundraising ideas. What's more, it's crucial to include fundraising ideas that don't involve selling.
Let's face it: donors and families don't like to sell merchandise on your behalf. Yes, they'll do it—if they have to—to support your cause, but they don't like it. In fact, many families don't like selling so much that they'd rather just donate by buying the merchandise themselves. However, then they're stuck with items such as chocolates, foods, and useless items they don't want and will likely throw away.
Discovering alternate fundraising ideas that don't require selling merchandise is vital to your fundraising strategy. Now, let's dive into 5 key fundraising ideas that don't involve selling!

1) The Top Fundraising Idea: Shoe Drive Fundraiser
The top fundraising idea that doesn't involve selling is a shoe drive fundraiser! One of the top reasons why it's the top non-selling fundraising idea is because your community doesn't have to sell merchandise on your behalf. Plus, they don't even have to contribute financially.
Also, it's the most socially responsible fundraiser you can host! When you host a shoe drive fundraiser, all you do is collect gently worn, used and new shoes. In the process, your community will keep shoes from going into landfills, and in turn, you'll save the environment. Talk about social responsibility!
Once the footwear gets picked up by a well-known shoe drive fundraising company, you receive a check. Simple, right? What happens to the shoes from there is fairly straightforward. They get sent to small business owners in developing countries in need of merchandise to sell so they can escape poverty.

2) Grow-A-Beard Fundraiser
Sure, this grow-a-beard fundraising idea is catered to men, but women can still support them! November is known for the Movember movement, but that doesn't mean that you can't ask the men in your community to grow their mustaches and beards for your cause! If they feel connected with your organization, they won't hesitate to join in.
Also, if your community has a veterans' group or sports team, you can partner with them. To get started, all you have to do is ask your male supporters to grow their facial hair for a month. As part of the initiative, each participant agrees to help you raise funds. And this is where you can ask women, girls, and boys to join in on the fun!
Your fundraisers have to ask sponsors to support them (and your cause) as they grow their facial hair! Encourage participants to turn to their family and friends for monetary support. By the way, if you get a group of men who work for a business to participate, perhaps it's something their corporation will also support.

3) Chef Competition Fundraiser
Are you or people you know foodies? Well, an excellent and tasty fundraising idea is a chef competition! Think of it as your own Master Chef competition.
All you have to do is recruit amateur chefs (and even bakers!). Then, find a venue. Start by considering a school cafeteria or the hall of a church in your community. After securing a venue, invite and promote your chef competition and invite people to attend your event. This fundraising idea will be a lot of fun for your community, because people will actively participate and vote on which chef or team offered the best dishes.
In exchange for a charitable donation, everyone gets to participate, and the experience will be one that will be memorable for your community and your cause!

4) Film Festival Fundraiser
Many people love movies, so a film festival is a great fundraising idea. Because of the digital age, almost everyone has a cell phone on them at all times. Due to technology and social media, people already constantly take pictures and shoot videos. So, take advantage of what people already do and ask them to do it for your cause.
Invite your supporters and other community members to enter their films into your amateur film festival. Select a date on your calendar when you can screen the movies. Also, think about different movie themes that might be of interest to your community. Depending on your community and your budget, screen the films at a local hall or auditorium, and charge attendees an admission fee.
Not only is this a great way to raise money, but it also brings the community together through common interests.

5) Karaoke Fundraiser
Chances are, you have donors and supporters who love to sing. Plus, thanks to constantly-evolving technology, you no longer need heavy karaoke equipment. All you need is a good mic, an amplifier and a screen to stream lyrics.
Choose a date on your calendar for this engaging fundraising idea, and see if a local restaurant or bar will partner with you. In exchange for providing you with a venue, you need to effectively market the event and get as many people as possible to attend.
Then, the restaurant or bar will either allow you to charge an admission fee or provide you with 5 to 10 percent of the receipts for the evening. To secure even more donations, you can record the event and ask people to donate so that you can send them the MP3 music file.
Now you have five fundraising ideas to try that are fun, free, and doable! However, no fundraising event is really over until you send out thank you emails. Not only is it a great way to extend your thanks, but it also gives you a better chance of retaining first-time donors.
A good place to start is with an email list grouped by recurring or first-time donors. This way, you get to personalize the message for each group better. 
Sending a thank you email lets your donors know the value and impact of their contributions. When you build relationships with donors, you help them feel more inclined to continue supporting you, your cause, and other fundraisers you may have in the future.
---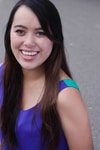 Author: Kristy Fonterela, VP Marketing, Funds2Orgs. Kristy Fontelera is a creative professional with a background in corporate and nonprofit social media advertising, content creation, and brand strategy. As the VP of Marketing, she works with a suite of global fundraising brands as well as manages national and local social media accounts for clients and entrepreneurs. Kristy enjoys new books, traveling, Fleetwood Mac, and picnics with her pup. Most of all, Kristy is a passionate individual that loves nothing than more than to help others make an impact in their market and the world.
https://doublethedonation.com/wp-content/uploads/2022/06/Fundraising-Ideas-that-Dont-Involve-Selling_Feature.jpg
280
725
Adam Weinger
https://doublethedonation.com/wp-content/uploads/2022/03/logo-dtd.svg
Adam Weinger
2019-11-05 13:34:33
2022-06-25 13:54:16
Fundraising Ideas That Don't Involve Selling