4 Ways to Increase Matching Gift Revenue in 30 Minutes or Less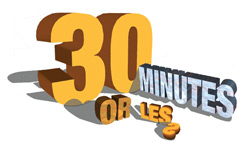 Are you looking to raise more money from employee matching gift programs but don't have much time?
If you can find 30 minutes, you can make small adjustments to enhance your organization's matching gift strategy.
Four Easy Yet Effective Ways to Increase Matching Gift Revenue
Promote matching gifts on social media
Do you maintain Facebook and Twitter accounts for your organization? If so, odds are donors and members are scrolling through past messages on a regular basis.
Take a few minutes to create a post about matching gifts. Not only will it appear on your fans' walls today, but your matching gift post will linger on your organization's wall forever. Here are a few sample matching gift messages you can use.
And don't forget, if you use a service to schedule messages in the future, go ahead and create a few matching gift messages to post automatically over the coming months.
Effort: Ten minutes
View examples of how other organizations are promoting matching gifts through social media channels.
---
Modify your acknowledgement letters and emails to promote matching gifts
Do you send out an acknowledgement letter to donors? If so, this is a great place to promote matching gifts.
While asking donors to "check with your HR department to see if your employer will match your contribution" still places the burden of research on them, it's better than nothing.
If you subscribe to Double the Donation's matching gift service, make sure you're including a link directly to your organization's custom matching gift website. This makes it easy for your donors to access everything they need to submit their matching gift requests.
Effort: Five minutes
View additional suggestions on ways to modify the acknowledgement letter to promote matching gifts.
---
Add a sentence about matching gifts to your email signature
Do you ever communicate via email with individual donors or members? If so, utilize your email signature as an easy way to remind donors to submit matching gift requests.
If you subscribe to Double the Donation's service, link directly to the custom website we maintain for your organization. Otherwise, ask donors to "please check with your company to see if they'll match your donation."
Effort: Five minutes
View email signatures you should consider using.
---
Educate colleagues about matching gift companies in your city
Send out a list of the top companies which match donations to everyone involved with fundraising in your organization. For instance, if you sell memberships, make sure your membership sales reps receive this email. You'll be surprised to find out that some of your colleagues have never heard of employee matching gift programs.
While you'll only be able to include a handful of companies representing a small percentage of companies in your area that will match donations, they're a good way to raise awareness around the potential of matching gifts.
Effort: Ten minutes
View downloadable resources you can use to educate colleagues about matching gifts.
---
Take your matching gift efforts a step further:
Take a tour of Double the Donation's matching gift service to see if our service would benefit your organization.
You may also want to check out a list of additional suggested ways to promote matching gifts. While many of them are more slightly time consuming than the above suggestions, they provide greater benefits and help maximize matching gift revenue. These include:
Matching gift newsletter articles
Banner ads promoting matching gifts on thank you confirmation screens
Incorporate matching gifts on the "Ways to Give" page
Include a matching gift link on your website's navigation bar
Readers: How does your nonprofit promote matching gifts to donors and members?

https://doublethedonation.com/wp-content/uploads/2022/05/Untitled-design.png
321
845
Adam Weinger
https://doublethedonation.com/wp-content/uploads/2022/03/logo-dtd.svg
Adam Weinger
2012-12-09 11:00:23
2023-09-11 17:34:45
4 Ways to Increase Matching Gift Revenue in 30 Minutes or Less