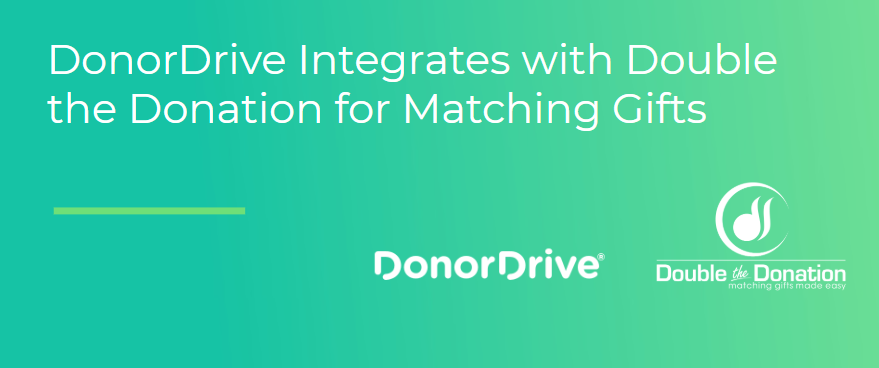 DonorDrive Integrates with Double the Donation for Matching Gifts
Atlanta, GA (December 5, 2019) — Double the Donation is proud to announce a new integration with DonorDrive, a leading provider of technology and marketing solutions to nonprofit organizations.
Through the new partnership, DonorDrive users can now enable Double the Donation's 360MatchPro matching gift automation with just a few clicks. 360MatchPro then goes to work automatically identifying matching gift opportunities for every transaction passed through the DonorDrive system. The integration ensures that not a single matching gift opportunity slips through the cracks.
Double the Donation has built the most comprehensive database of companies that match employee donations. 360MatchPro automatically accounts for parent companies, subsidiaries, and spelling variations to make sure that donors are connected with the matching gift programs that they qualify for.
Using this extensive database, 360MatchPro automatically triggers out customized emails to each donor encouraging them to check their match-eligibility and then submit those match requests to their employers.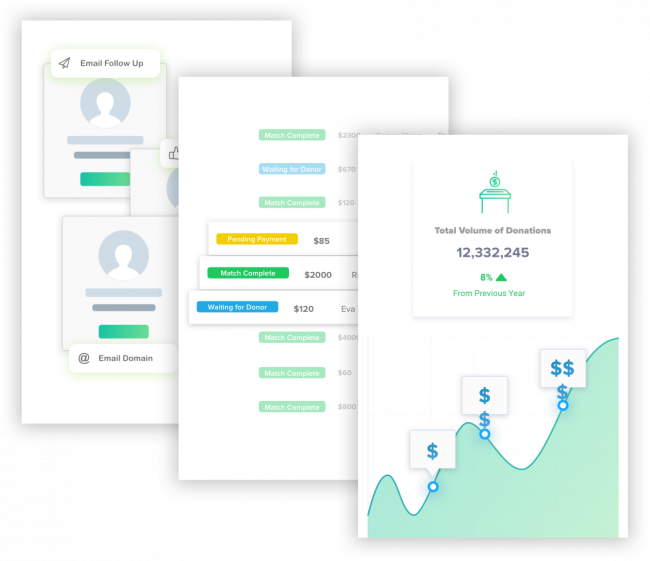 "We're excited to begin our work with DonorDrive because they work with real change-makers," said Adam Weinger, President of Double the Donation. "It's our mission to continue making it easier and easier for these organizations to take advantage of the $4-7 billion in matching gift revenue left on the table each year."
The biggest hurdle to collecting that unclaimed matching gift revenue is donor awareness. Most donors don't know that they're eligible for employee matching gift programs, which is why 360MatchPro's follow-up communications are so important.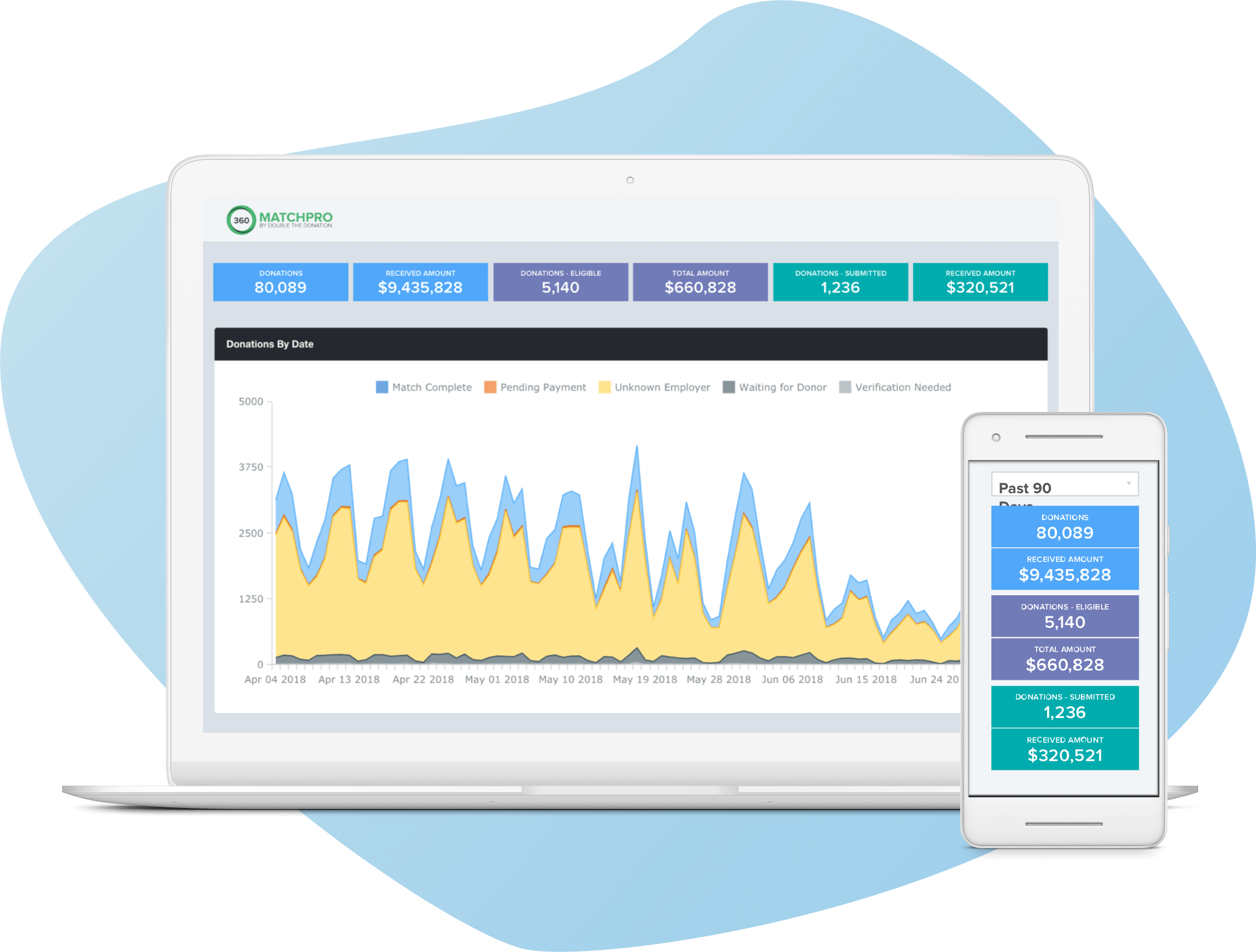 When a donation is made with a corporate email address, the donor is automatically sent their employers' matching gift guidelines. 360MatchPro offers donors a clear and simple breakdown of their employer's matching gift program so that they can quickly and easily see what kind of match they are eligible for.
Find out more about DonorDrive at https://www.donordrive.com/.
Find out more about Double the Donation at https://doublethedonation.com/ or schedule a private demo of 360MatchPro at https://www.360matchpro.com/demo-request/.
https://doublethedonation.com/wp-content/uploads/2022/06/Double-the-Donation-DonorDrive-Announcement.png
368
879
Adam Weinger
https://doublethedonation.com/wp-content/uploads/2022/03/logo-dtd.svg
Adam Weinger
2018-01-03 15:30:08
2022-06-20 07:55:03
DonorDrive Integrates with Double the Donation for Matching Gifts