Nonprofit Ultimate Guide | What to Know About Crowdfunding
Every fundraiser aims to meet essentially the same goal: to raise money and awareness for your cause while connecting with supporters. When it comes down to the details, some fundraising methods will meet your needs better than others. If you're looking for a lot of support, a big audience, and the opportunity to expand your support system, crowdfunding is the way to go.
However, there's a lot of uncertainty surrounding the how-tos and best practices of crowdfunding for nonprofits. In this guide, we aim to increase knowledge that drives successful campaigns.
Specifically, we'll walk through the following questions:
In the end, you should have a solid understanding of nonprofit crowdfunding and feel prepared to lead your team in the right direction.
Ready to get started? Let's dive in.
What is crowdfunding?
Crowdfunding is a type of crowdsourcing that collects goods or services from a large group for an individual or organization. In terms of nonprofit fundraising, crowdfunding is a unique method that typically collects small (or mid-sized) donations from a large group of people, usually over the internet.
Though it can raise money for just about anything, crowdfunding is often used to collect funds for specific projects before a preset deadline⁠—and expand support for your cause through the power of urgency and online convenience.
For example, a nonprofit organization may enlist the help of a crowdfunding campaign to bankroll the construction of a new building, provide aid in a crisis or emergency, fund critical research or advocacy efforts, and more.
What are the benefits of crowdfunding for nonprofits?
Crowdfunding is a powerful fundraising method that brings fundamental advantages to nonprofits organizing the campaigns⁠—not to mention the audience that benefits from the project or program being fulfilled.
As you explore possible reasons to host a crowdfunding initiative, here are a few key reasons to consider:
Raising money quickly ⁠— Crowdfunding is one of the fastest ways for nonprofit groups to raise money for a project, need, or cause. When promoted strategically via social media, email, and word of mouth (more on that below), a crowdfunding campaign has the potential to reach hundreds, if not thousands, of people. Some campaigns even go viral⁠—and vastly exceed their goals.
Spreading awareness ⁠— Crowdfunding campaigns that seek to raise money for a cause can also help shine a light on that particular issue. For example, an organization raising funds to fight a rare illness may also find that the campaign educates people about that condition, not to mention its treatments and symptoms. The same scenario can occur for crowdfunding pages highlighting social, economic, or political injustices. Campaign creators not only raise money, but they also educate their peers about the overarching issue behind the financial need.
Expanding new donor reach ⁠— Because of their social focus, crowdfunding efforts can also be an excellent way to engage with first-time donors. Supporters might locate your campaign page through a friend or family member, then choose to get involved. From there, the organization has an opportunity to develop an ongoing relationship and keep them coming back to support your efforts time and time again.
Bringing people together ⁠— By its very nature, crowdfunding brings people together and unites them with a common purpose. Individuals can band closely to support a nonprofit cause by contributing to its crowdfunding campaign. When people see their peers supporting a charitable mission online, social proof determines they'll be more likely to contribute as well. And when the fundraiser reaches a milestone or hits its goal, the entire community is able to celebrate⁠—and feel good knowing that they played a role in the organization's mission success.
How do you start crowdfunding?
Every campaign will be different depending on your cause, goal, and timeline. Keep those factors in mind while you're planning, and follow these general steps to get started:

1. Set your goal and deadline.
In any fundraising campaign, it's important to be straightforward. Transparency proves that your cause can be supported and also helps inform your supporters about when and how to donate.
Having a specific goal and deadline can also help you manage your time as you plan the rest of your campaign. Specifying a goal, like raising money for supplies or funding repairs to your facility, will motivate supporters to give and create a sense of urgency for the fundraiser. Urgency can also be highlighted by a deadline since this gives supporters a clear picture of how far away you are from your goal⁠—in terms of both time and funding.
2. Plan your campaign.
Decide how you want to promote your cause before actually announcing your campaign. This gives you an opportunity to establish a detailed plan for fundraising before you solicit support.
Crowdfunding thrives on social media's timeliness and ease of use, so focus your efforts on those platforms. Hosting a small event might also be helpful as long as you have the time and resources to plan and promote one. For larger crowdfunding campaigns, tiers of donation amounts with small perks can be an effective way to incentivize giving.
Some campaign methods might not make sense for your fundraiser, and that's okay. Choose what works best for your goals, needs, and timeline.
3. Choose a crowdfunding service.
If you're looking to launch a crowdfunding effort, one of the most essential first steps is selecting the fundraising website through which you'll host your campaign. After all, this is the interface that your donors will be directly interacting with in order to support your cause.
Lucky for you, there are a ton of excellent options to choose from that may be a great fit for your upcoming project or expense. But how will you know which one offers exactly what you need?
You'll want to start by comparing third-party crowdfunding platforms⁠. Be sure to select the solution with the features, user experience, fees, and payout models that best align with your organization's overarching goals and priorities. Then, make your selection!
4. Launch a crowdfunding page.
Once you've established which platform to use for your campaign, it's time to set up and launch your online fundraiser. Make sure to populate your campaign page with your goal, some images, and other helpful details. Then, begin linking to it in promotions and social media posts.
Since your nonprofit website is the go-to source for information about your organization, be sure to include details about your campaign there, as well. Write about the purpose of your fundraiser, including information about events and goals throughout the campaign. Make sure your crowdfunding page is clearly linked from your site, too.
5. Tie in matching gifts.
Did you know that you can substantially increase the potential of your upcoming crowdfunding campaign? Be sure to integrate corporate matching gifts into your overall crowdfunding efforts to do so.
Millions within the workforce⁠—and even some retirees⁠—qualify for matching gift programs through their employing companies. However, the vast majority of these individuals have never been made aware of the programs' existence. And as a result, more than $4 to $7 billion in available matching funds go unclaimed by eligible donors each year.
So think ahead! Promote matching gift opportunities throughout the entirety of your crowdfunding initiative. Take a proactive approach to inform supporters about matching gifts. You won't regret it⁠—and the resulting impact will be huge.
6. Promote your campaign.
Once you've announced your fundraiser and have begun accepting donations, you'll need to market your campaign to get your audience giving. Drive engagement by posting your campaign on all social media platforms, reaching out to people already associated with your organization, and encouraging people to tell their friends.
Plus, be sure to tell your existing supporters about the campaign and encourage them to get involved⁠—whether by contributing themselves or sharing the link online!
7. Update your supporters.
Keep your supporters updated regularly, so they stay invested in your crowdfunding campaign⁠—and your overall cause. Donors will appreciate updates on your work, and others in your network may feel increasingly motivated to give after seeing a progress report.
For example, providing followers with the exact amount of funding raised can illustrate the power of someone's donation. This is especially true as you approach your goal and need only a few more donations to reach it.
How do you market a crowdfunding campaign?
After building the framework of your crowdfunding initiative, your top priority should be marketing your campaign.
Ultimately, crowdfunding efforts depend on effective communication to spread the word about your ongoing fundraiser. Without strategic promotions, your audience won't know how to contribute to your campaign⁠—or even that you're hosting a campaign in the first place.
Try these recommended tools and methods for reaching out to your target audience and highlighting your crowdfunding fundraiser:
Social media: Introduce your campaign on social media to capitalize on the sharing power of the platform. Publish content across your platforms and use tools that allow users to link to giving pages on their profiles. Consider posting at key points of the day when social media traffic is high, and use a hashtag to increase visibility and engagement.
Email: Supplement your social media promotions with direct email blasts about your campaign and upcoming deadlines. However, you'll likely want to use email to support your promotions rather than as a primary source of marketing efforts when it comes to crowdfunding.
Gatherings: Host small gatherings throughout your campaign. You might celebrate with a launch party, midpoint gathering, and final celebration. For in-person events, a donation station with a laptop or tablet displaying the campaign can encourage donations. Plus, displaying a QR code that leads to your giving page can go a long way!
Giving incentives: Offer donors something small in return for donations. Encourage larger gifts by offering a big prize once an overall goal is achieved.
Peer-to-peer: Incorporate peer-to-peer tactics to encourage supporters to share your crowdfunding page. When your campaign is complete, leverage the powerful network you've created to launch a future social fundraiser.
No matter how you choose to get the word out, your primary focus should be expanding your outreach and keeping donors connected.

What are some crowdfunding best practices for success?
Optimize your campaign! Check out these tried-and-true fundraising tips to bring your nonprofit's crowdfunding efforts to the next level.
Perfect your pitch. When fundraising for a nonprofit, it's essential to perfect your pitch. Be sure to write an engaging and honest story explaining the scope of the organization's cause and its impact on the community. Avoid information overload, but include the two most important topics: your nonprofit and the cause it supports. Plus, incorporating testimonials from those affected by your organization can help donors understand the impact they can make.
Give a glimpse. Adding photos and videos to your crowdfunding campaign can help donors understand the organization's cause and connect with it on a personal level. Showcasing a positive outlook and determination can encourage donors to support the cause. It's important to attach a face to the cause so donors can make a deeper connection with your nonprofit's mission.
Extend your reach. Consider reaching out to local businesses and organizations that may be interested in partnering to support your nonprofit crowdfunding campaign. Ask if they would consider matching donations with a one-off matching gift program or perhaps donating space to host a fundraising event.
Make the most of workplace giving. Workplace giving programs are a key form of corporate philanthropy that you don't want to overlook. Employee matching gifts are one of the most popular examples⁠—which we'll explore further below⁠—but it can also include efforts such as volunteer grants, employee giving stipends, in-kind donations, and more. Keep in mind that your supporters can be some of your biggest advocates when it comes to workplace giving, so encourage donors to look into the kinds of programs that their employers offer!
How do crowdfunding and matching gifts work together?
Corporate matching gifts can be one of the most effective ways to amplify the impact of your crowdfunding campaign and bring your overall fundraising to new heights.
According to recent matching gift research, more than 26 million individuals work for companies that match employee gifts to charitable causes. And the availability (and knowledge) of corporate matching results in increased donor conversion rates and larger donation amounts.
In fact, 84% of survey participants say they're more likely to donate if a match is offered, and 1 in 3 donors would give a larger gift if matching is applied to their donation. All in all, this leads to a 71% increase in response rate and a 51% increase in average gift size when donation matching is offered.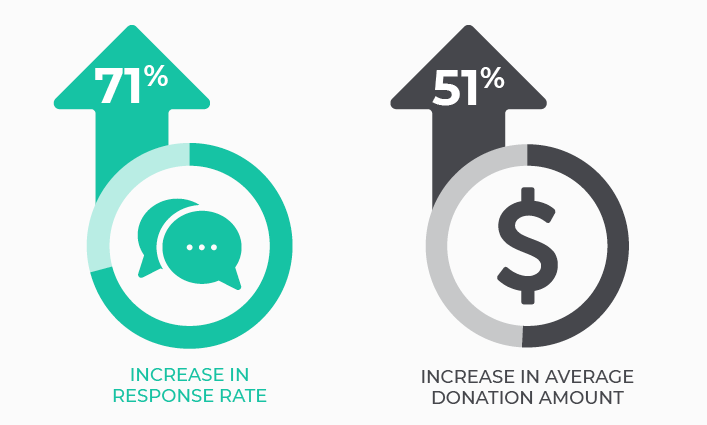 So if you want to maximize giving for your upcoming crowdfunding campaign, make sure you don't overlook the opportunities presented by matching gifts. We recommend:
Promoting matching gift information to donors (many qualifying employees have no idea that their companies offer such programs);
Collecting donor employment data to uncover eligible matching gifts;
Following up with donors after they give to provide company-specific match program guidelines and next steps;
Leveraging a crowdfunding platform that integrates with the leading matching gift software provider, Double the Donation.
The simpler you make matching gifts for your donors, the more likely they are to participate. And as a result, the more your crowdfunding efforts will benefit!

How can you thank crowdfunding supporters?
After an individual contributes to a crowdfunding campaign, your organization has an opportunity to begin stewarding them into a long-term supporter of your cause. Not only that but thanking donors for their support is just the right thing to do!
That said, in your acknowledgments, be sure that you:
Address individuals by name (i.e., "Thanks, Chad!" vs. "Thanks, donor!");
Thank donors for their specific gifts ("Thanks for your generous $100 donation to our campaign!" rather than "Thanks for giving!");
Provide additional context for the tangible impact made possible through a donor's gift ("Your gift empowers us to offer much-needed school supplies for students in low-income areas.");
Share ongoing ways that supporters can stay involved with your nonprofit (request a matching gift, sign up for a newsletter, connect with your organization on social media, etc.).
If you're looking for a unique and engaging way to wrap up your crowdfunding effort, we recommend exploring an eCard campaign. By employing a dedicated digital greeting card software, you can easily send creative thank-you notes online.
Check out these examples from one nonprofit, Youth For Understanding: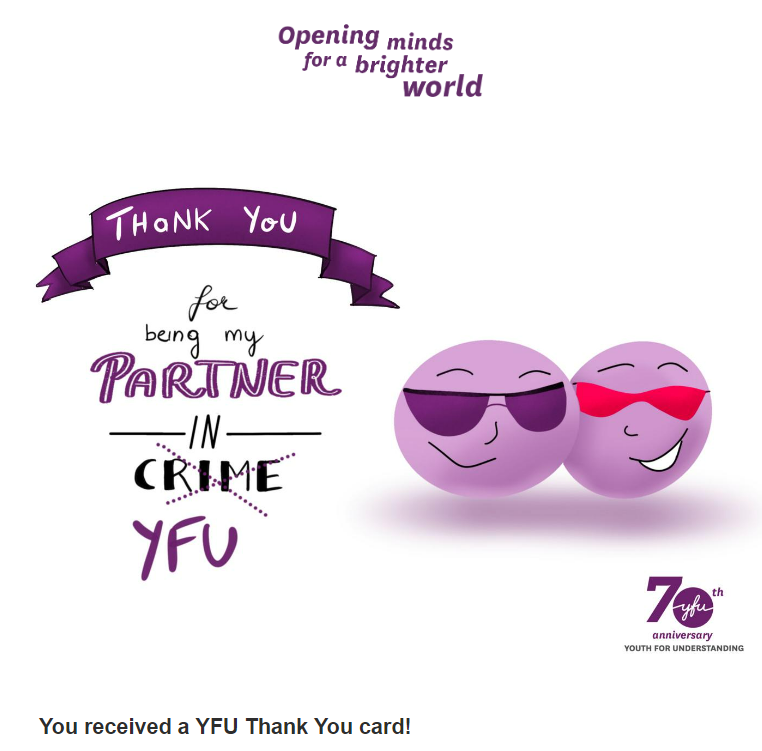 In a world where you're constantly fighting to break through the clutter, fun online greeting cards can be an excellent (and low-cost) way to get your message to stand out.
---
Final Thoughts
Crowdfunding is a powerful tool that can help nonprofits raise funds and awareness for their various causes. By integrating the reach of social media and the convenience of online giving, nonprofits can tap into a widespread and diverse donor base to drive support.
In order to maximize giving, it's important to note that many companies offer matching gift programs, which can double or even triple the impact of a donor's contribution to your efforts. Take the time to educate and promote the opportunities to supporters, and see how donation-matching can bring your next crowdfunding campaign to new heights.
Keep learning! Browse these additional recommended resources to dive deeper into top nonprofit fundraising practices:
Nonprofit Basics – Learn more about nonprofit management essentials by exploring our other expert resources. This includes handy guides on topics like cause marketing, Google Ad grants, corporate sponsorships, and graphic design.
Digital Marketing – Understand the basics of digital marketing for nonprofits with this fundamental overview. Explore key components of nonprofit digital marketing, what makes mission-driven marketing unique, and more.
A Crowdfunding Guide – Check out more crowdfunding best practices to set your organization up for maximal success. Read this guide to nonprofit crowdfunding and starting your own crowdfunding campaign.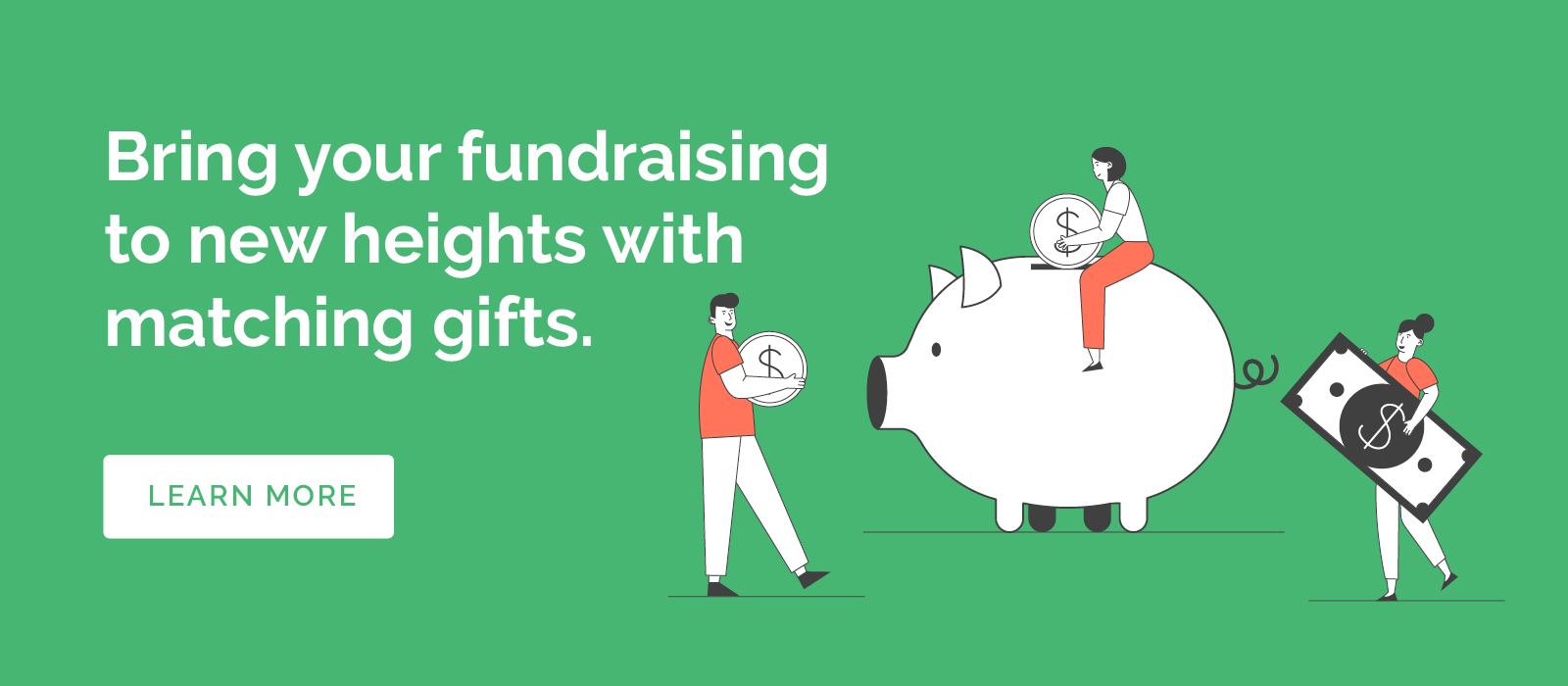 https://doublethedonation.com/wp-content/uploads/2023/01/Double-the-Donation_Crowd-101_Nonprofit-Basics-Crowdfunding_Feature.jpg
608
1602
Adam Weinger
https://doublethedonation.com/wp-content/uploads/2022/03/logo-dtd.svg
Adam Weinger
2022-06-27 13:26:52
2023-03-23 15:56:03
Nonprofit Ultimate Guide | What to Know About Crowdfunding