Corporate matching gift programs are charitable giving programs setup by corporations in which the company matches donations made by employees to eligible nonprofit organizations.
For example, if a donor works for Bank of America and donates $100 to a 501(c)(3) organization, Bank of America will double the donation by also writing a check for $100.
Companies Offering Matching Gift Programs:
Millions of employees work at companies with employee matching gift programs. A few examples of major employers include:
Johnson & Johnson
J&J triples donations with 2:1 matches for current employees while also doubling donations for retirees.
Learn more about Johnson & Johnson's matching gift program. 
Soros Fund Management
Soros Fund Management quadruples donations with 3:1 matches for current employees. The company provides a match of up to $300,000 annually per employee.
Learn more about Soros Fund Management's matching gift program. 
Union Pacific Railroad
Union Pacific triples donations to educational institutions and doubles donations to all other nonprofits. Union Pacific also offers volunteer grant programs as a way to give back monetarily to organizations where employees volunteer.
Learn more about Union Pacific Railroad's matching gift program. 
Want to learn about other major employers with great employee giving programs?
Check out a few additional companies that offer employee matching gift programs.
How can Nonprofits Increase Matching Gifts?
Increasing fundraising from matching gifts isn't rocket science. It just takes a little dedication from your fundraising team. Most individuals outside of the nonprofit sector have never heard of employee matching gift programs.
Ask yourself, are you raising awareness and explaining how these programs work? Are you providing donors with a list of corporations that offer these programs? Are you asking them to check with their employer? If so, you're on your way to maximizing fundraising from matching gifts!
Additional Matching Gift Strategies:
Make it Easy:
Don't just ask donors to check with HR on corporate matching programs. Provide them with the necessary guidelines and forms. Make it easier for them and guide their charitable actions.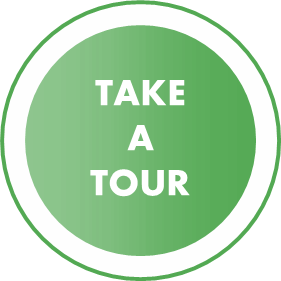 Subscribe to Double the Donation:
Allow donors to instantly determine their eligibility and access company specific program requirements and forms.
Promote Matching Gifts:
How many of the top matching gift marketing strategies is your organization utilizing?
Next Steps:
Sit down with your fundraising team and figure out a way to better promote matching gifts to your donors.  Just think, many of the donations you're receiving could be doubled. Don't leave matching gift money on the table!
Learn more by checking out our matching gift service to see how we can help.