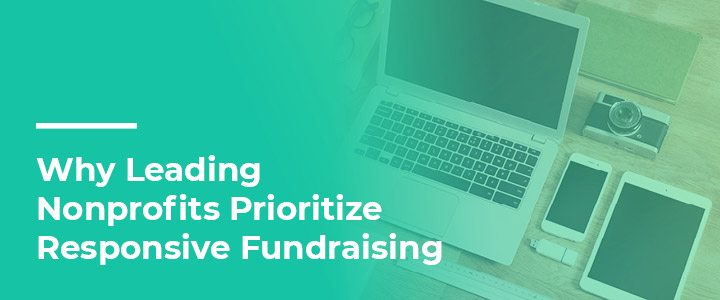 Why Leading Nonprofits Prioritize Responsive Fundraising
Year after year, fundraisers face the same dilemma: how to inspire more generosity from their donor base without adding hours of work to their day. What we can see from giving data over the past 10 years is that most nonprofits are struggling to find that balance, if not missing it entirely.
It's clear that nonprofits need something new. A way to meet donor demands, connect more authentically at scale and see a better return on appeals. The answer, as leading nonprofits are finding out, is responsive fundraising. The 3-step model forces modern fundraisers to listen to donor signals, connect in ways that are relevant and suggest the next best steps based on what each individual cares about.
Responsive fundraising is more than just a new strategy — it's an entirely different philosophy that the modern donor requires from your nonprofit. Here are a few reasons why responsive nonprofits have made the switch.

They Want to Provide Better Donor Experiences
Giving is a personal decision. Each time a donor decides to support your work, it's because they find it meaningful, relevant or important. Their generosity is the reason your team can do the work that you've dedicated yourself to. Unfortunately, nonprofits aren't always great at reciprocating the kind of personal, meaningful experiences that show the levels of gratitude you feel for your donors.
With responsive fundraising, it's much easier to identify what donors care about and what they might find meaningful. For example, traditional fundraising tactics dictate that a nonprofit sends a generic welcome email after a person gives for the first time.
Responsive nonprofits, on the other hand, know that adding a few personalized details will increase donor retention. By thinking about the donor's experience, rather than the messaging your nonprofit wants to include in every communication piece, you'll create a much more relevant experience for each and every donor. The outcome is better fundraising results.

Responsive Fundraising Identifies the Right Asks
While we believe that all giving is deeply personal and selfless, not every gift is the same. Variations in size, frequency and form are important details to consider as a responsive fundraiser. Part of the incredible value Double the Donation provides is a way to earn more funds without asking for more money from individuals.
Using wealth data provided by Virtuous and the services of Double the Donation, responsive nonprofits are able to help donors increase their impact on the world without making an appeal that they feel is completely outside of their range. Add to that a giving page that displays dynamic gift arrays based on the visitor's past gifts, and you'll start to see improved fundraising over time thanks to targeted, specific and personalized appeals.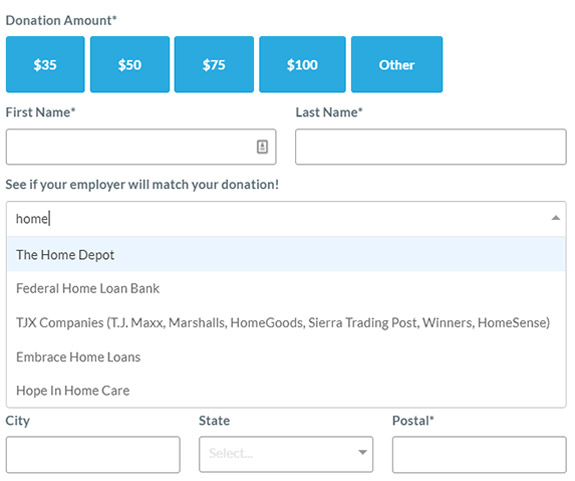 Responsive Fundraisers Want More Transparency
One of the reasons nonprofits encounter obstacles while fundraising is because they aren't able to identify the real reason for the disconnect with donors. It's particularly confusing when we see reports that giving has grown steadily over the last decade. All signs point to everything being fine, but that's not what fundraisers (or donors) feel.
Responsive fundraisers spend time collecting the data that will point them towards better donor relationships. It's not enough to simply record high-level engagement metrics like email opens or RFM data. To be truly responsive and provide the kinds of experiences the modern donor needs, you need to constantly question the data. Push yourself to ask why and then ask it again. Instead of simply accepting the data and asking your team to do more, investigate what the information is telling you and what your donors truly need from you.

Nonprofits Want to Do More Good
Ultimately, the reason that leading nonprofits choose to move towards responsive fundraising strategies is to be able to do more good in the world. Without generous, reciprocal relationships with each of your donors, you won't be able to accomplish the change in the world that you've set out to make.
The truth is it is easier than ever for donors to give directly to causes and individuals that they feel connected to. And people want to. Between for-profit partnerships with charities and individual fundraisers across social platforms, each of us is one post away from giving to help others. As a nonprofit, it's up to you to make the experience of being a donor the most meaningful and relevant so that donors stay committed to your organization. Responsive fundraising makes it easy.
Get the Nonprofit CRM Designed for Responsive Fundraising
To learn more about how you can implement responsive fundraising at your organization, including how to make your Double the Donation CTA more effective for donors, check out The Pocket Guide to Responsive Fundraising. Learn the data behind responsive fundraising, plus 28 plays you can use right now to grow giving.
---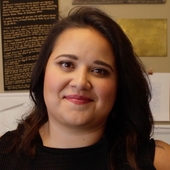 This post was contributed by Virtuous.
About the Author: Mckenna Bailey is a writer and strategist working to help nonprofits connect with their donors at scale.

https://doublethedonation.com/wp-content/uploads/2022/06/Responsive-Fundraising_Feature.jpg
300
720
Adam Weinger
https://doublethedonation.com/wp-content/uploads/2022/03/logo-dtd.svg
Adam Weinger
2020-03-09 13:16:46
2022-06-20 07:55:17
Why Leading Nonprofits Prioritize Responsive Fundraising