Luminate CRM: Key Considerations Before You Buy

Thinking about using Luminate CRM to manage your donor data? Moving to new constituent relationship management software is a big decision, especially for large nonprofits with so much data to keep track of.
Blackbaud's Luminate CRM is a powerful tool, but it's not the right CRM for every nonprofit. And while there are a number of resources online to help you learn about Luminate CRM's features and benefits, it can be difficult to discern whether or not the investment is a smart choice for your organization.
That's why we've come up with 5 exceptionally important considerations for you to keep in mind as you move into the Luminate CRM buying process. We'll walk through each of the following points: 
Bonus: If Luminate CRM isn't quite your speed, consider checking out Luminate Online Marketing, a suite of online fundraising and digital marketing tools also from Blackbaud. We've broken down the buying process for Luminate Online in this helpful post!


1. Luminate CRM was built for Salesforce users.
The first thing you need to know about Luminate CRM is that, unlike other Blackbaud products, this software was designed to work with Salesforce.
Because Luminate CRM sits on top of Salesforce, only nonprofits who are already using Salesforce as their primary CRM should consider purchasing it. You won't be able to use Luminate CRM outside of Salesforce; instead, you can use Luminate to expand your current Salesforce functionality and gain access to rich, nonprofit-specific constituent management tools.
The fact that Luminate CRM was built for Salesforce has a few important repercussions:
Luminate CRM works best for large organizations. As you're likely aware, Salesforce is a huge product with highly expansive functionality. Since Luminate CRM works hand-in-hand with Salesforce, it's not an investment that many smaller nonprofits can afford to make, nor is it one that's beneficial to them.
Luminate CRM is part of the Salesforce ecosystem. Not only will you be able to use Luminate in conjunction with built-in Salesforce features, but you'll be able to integrate it with any other app on the Salesforce AppExchange. Luminate CRM blends seamlessly into your Salesforce infrastructure, so all of your tools can work together holistically.
Luminate CRM is cloud-based. Like Salesforce, Luminate CRM is completely cloud-based. That means you can access your data anywhere, anytime (as long as you're connected to the internet). Even better? Luminate CRM also has a mobile app that enables you to more easily connect to your CRM on your smartphone!
If your nonprofit doesn't use Salesforce, Blackbaud offers a host of other constituent management solutions that work independently.
If your organization is on the smaller side, you may need a more lightweight solution than Blackbaud or Salesforce can offer; in that case, we recommend finding a cost-effective alternative that can help you manage donor data as you grow. Sound like you? Check out @Pay's guide to low-cost or free nonprofit CRM software to get started!
The last word: Luminate CRM was built for Salesforce and works as a part of Salesforce. Your nonprofit should only consider implementing Luminate CRM if you're already using Salesforce (or are prepared to make that purchase as well).

2. Luminate CRM can meet multifaceted constituent management needs.
Because Luminate CRM was designed for larger organizations, it's fully prepared to support a variety of data management needs for all of the constituents your nonprofit interacts with.
Like most CRM or donor management solutions, Luminate CRM offers nonprofits the ability to store and track valuable constituent data. Luminate's data management features include:
Custom constituent profiles. Build dynamic portraits of each supporter based on the information that's most important to your cause. Store contact information, engagement history, interests, wealth information, and more; you can customize the fields to meet your data needs.
Constituent classification. Group your constituents into specific segments based on involvement, such as major donors, volunteers, board members, or recurring givers. Then, easily use their classification to inform your engagement strategy.
Constituent task management. Add notes and assign tasks to specific supporter profiles or entire segments. That way, your team is always on track of important actions and project management needs. You can even upload documents that relate to individual tasks or constituents.
In addition to these vital donor management tools, Luminate CRM also equips your nonprofit with tools to tackle donation management, direct marketing, reporting and analytics, event management, and volunteer management.
And it doesn't stop there! On top of Luminate CRM's built-in features, your organization has the opportunity to integrate your CRM system with a variety of other platforms, including the thousands of apps on the Salesforce AppExchange, the Blackbaud Luminate Online suite, and third-party software via custom integrations.
The last word: Luminate CRM is one of the most comprehensive constituent management solutions available. By adding it to your Salesforce platform, you'll be able to use a comprehensive view of your data to inform your overall nonprofit strategy.

3. Luminate CRM thrives on custom configuration.
Like many Blackbaud products, Luminate CRM is a broad platform with a number of capabilities. However, in order to maximize the software's myriad possibilities, you'll need to customize Luminate CRM to fit your nonprofit's unique needs.
With Luminate CRM, your organization can accomplish virtually anything, but designing and implementing the tools to get you there takes an in-depth development knowledge that many nonprofits don't have. Unless your team is equipped with a considerable IT department, you'll want to call in reinforcements to set up Luminate CRM.
What does that translate to? In short, your nonprofit should seek the help of a nonprofit technology consultant to help you configure your Luminate CRM platform. 
Among their many benefits, a web consultant can help you:
Map out your strategy for using Luminate CRM.
Determine which reconfigurations you need.
Create custom solutions tailored to your fundraising strategy.
Migrate data from your existing platform(s) to Luminate.
Integrate third-party platforms.
Develop a long-term plan for maintaining and cleaning data.
Train your staff on using Luminate CRM.
The best part of using a consultant is that they can understand your nonprofit's needs and give you expert counsel on how Luminate CRM fits in. Specialized developers understand the Luminate and Salesforce API and can adjust the standard features and configurations to give you the best CRM experience possible.
For example, if your organization takes advantage of matching gifts as part of your fundraising strategy (and why wouldn't you?), you can integrate Luminate CRM with high-powered matching gift tools such as 360MatchPro.
When you integrate 360MatchPro with your Luminate system, you'll have access to both sets of tools and data within one end-to-end system. That way, you can stay on top of your matching gift automation in the most effective way!
And if you're not using 360MatchPro to manage the matching gift process at your organization, now's the perfect time to pair this product with your Luminate platform. Click here to find out more!
Don't forget: while a consultant or outside developer on-hand is vital, it's not free. As you're budgeting, consider their cost as part of the implementation price for Luminate CRM. Don't be too frugal here; the up-front investment will pay off when you have a completely personalized system that helps you manage donor data and raise funds effectively!
The last word: To really see the benefits of Luminate CRM, you'll need to devise a plan for customization. Work with a nonprofit web consultant and a developer to make sure your CRM is configured to your specific needs.

4. Luminate CRM is different than Luminate Online (but they can work together!).
Another key product in the Blackbaud Luminate family is Luminate Online Marketing, a set of tools designed to streamline and enhance nonprofit fundraising and marketing strategies.
Luminate CRM is not a part of Luminate Online, and there are some key distinctions between the two solutions that you should be aware of. Chiefly, Luminate Online operates independently, so you don't need to be a Salesforce user to utilize it.
That said, Salesforce users who want to extend their Luminate CRM product to include Luminate Online's features can do so by integrating the two platforms. 
By integrating Luminate Online into your Luminate CRM and Salesforce system, you'll have access to greater fundraising and constituent engagement abilities, from email marketing tools to donation form builders and more.
Not only will you be able to implement Luminate Online's core features; you'll also have access to their add-ons, including:
TeamRaiser, Luminate's customizable peer-to-peer fundraising platform.
Luminate Advocacy, designed for grassroots fundraising initiatives and policy campaigns.
Luminate CMS, a content management platform to help nonprofits manage web content.
While not included in the base price, these add-ons can help nonprofits with specific needs take their efforts to the next level.
Did you know that Double the Donation's 360MatchPro can be integrated into Luminate Online? Check out the integration guide! If you need help configuring Luminate Online, DNL OmniMedia's guide to TeamRaiser configurations can put you on the right path!
The last word: Luminate CRM and Luminate Online Marketing are separate Blackbaud products. Depending on your nonprofit's needs, you can integrate the two for the most effective fundraising and constituent management.

5. Luminate CRM requires training.
Unlike many lightweight alternatives, Luminate CRM takes time and understanding in order to start using the platform.
You can find a number of helpful resources online, including Blackbaud forums, helpful how-to's, and even instruction manuals for specific topics like data migration or software integration.
However, these support options aren't comprehensive or personalized enough to be your primary form of training. Instead, you should seek out dedicated training courses or consultation from one of two sources: 
Blackbaud's training team.
A third-party nonprofit web consultant.
Either service should help you develop a plan for using Luminate CRM and consider how your staff will make the most of the CRM long-term.
If you choose to work with a nonprofit software consultant, you can take advantage of their expertise in developing custom solutions and have them train you on implementing those customizations in your fundraising strategy. They'll work with you to establish how Luminate fits into your overall goals and teach you how to maximize your CRM's capabilities.
A consulting firm can also tailor your training experience in a way that ensures your staff is well-versed on the most pertinent aspects of your CRM within a time frame that fits your organizational goals.
The last word: You can work with Blackbaud specialists or a nonprofit technology consultant to get your whole nonprofit team on the same page when it comes to using Luminate CRM to reach your goals.
---
Now that you know if Luminate CRM is the best choice for you, it's time to start using it to manage your constituent data!
Check out these resources for more on maximizing your Luminate and Salesforce system:
Luminate Online Marketing: The Nonprofit's Guide. Get up to speed on all the essential Luminate knowledge by reading DNL OmniMedia's guide to Luminate Online. As top-notch web consultants, they know what's what when it comes to Blackbaud, so you can trust their insight is all you need for successful Luminate fundraising.
Top Salesforce Partners for Successful Events. Planning an event in Salesforce? You'll need a high-quality event management app to help streamline the process, and there's no shortage of software on the market! Read our reviews of the top Salesforce partners for event planning.
Luminate Online Migrations: 5 Tips for a Painless Process. Before you can get started with any Luminate product, you'll need to transfer your existing donor data. Read these top strategies for conducting an effective (headache-free!) data migration.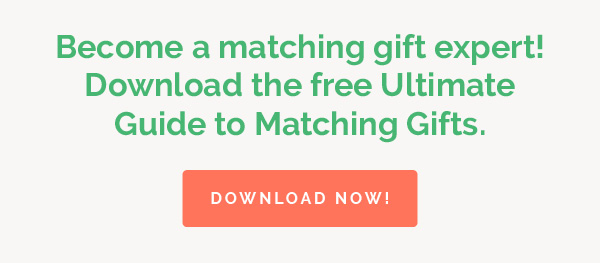 https://doublethedonation.com/wp-content/uploads/2022/06/luminate-crm-considerations-scaled.jpg
973
2560
Adam Weinger
https://doublethedonation.com/wp-content/uploads/2022/03/logo-dtd.svg
Adam Weinger
2017-07-21 16:04:32
2023-04-03 03:15:59
Luminate CRM: Key Considerations Before You Buy