The Best Fundraising Ideas for Pets and Animals
Crowdfunding is a great way for individuals to raise money for their pets' medical expenses or to support animal-related causes.
For instance, you can set up a crowdfunding page if you're looking to raise money to update the kennels at your animal shelter. Interested supporters can go to your page and give directly online. 
With social sharing options built right in, individuals and organizations can share their page with family members, friends, and coworkers.
Crowdfunding enables you to share your pet's, animal shelter's, or organization's story and seek the support of people everywhere.
All giving efforts are directed at helping an individual or group of people accomplish a goal or cover an expense that they would otherwise be unable to cover on their own.
Some crowdfunding platforms focus specifically on supporting pets and animals. They come with themes, backgrounds, and options made specifically for animal fundraising campaigns.
The first step to starting a crowdfunding campaign is to find a platform!
Luckily, there is no shortage of great crowdfunding platforms out there. You can choose from a wide range of easy-to-use online giving services.
Once you've chosen the right platform that meets your needs, all you have to do is set your goal, tell your story, and share the link via social media and email. Soon you'll be raising money from other pet lovers and animal advocates!
A silent auction is a fun way for your donors to support your cause while bidding on unique items and experiences.
The bidding in silent auctions is all done through bidding sheets or mobile phones (if you have the right software!). 
If you're raising funds for pets and animals, creating a silent auction is a way to raise funds and engage your donors.
While planning a silent auction does take a lot of time and effort, if you can pull one off, you have the potential to raise a lot of money for your pet- or animal-related cause.
Additionally, silent auctions give you the perfect opportunity to interact with your supporters to tell them about upcoming projects or events and encourage them to contribute in other ways. 
Carve out time during your silent auction to speak about your cause or mission and what the funds raised at this event will go towards.
As we mentioned earlier, silent auctions will require a lot of planning. Therefore it's important to be realistic about the time it will take to plan one; in fact, it could take 6 to 9 months to organize your auction.
Along with the planning, you'll need to acquire items to auction off during the event. To save on costs, you can ask local businesses and individuals to contribute items or experiences. 
You'll also have to promote your event. You can share the event details on social media or by taking out ads in your local newspaper.
You've probably heard of happy hour, but what about "yappy" hour? It's a fun way to help individuals and animal organizations raise funds.
Essentially, a yappy hour is when animal lovers and pet owners can bring their furry friends to enjoy food, drinks, fun, and conversation. 
Charging an admission price to join the festivities is how you'll raise money at this event.
A yappy hour is a fun and engaging way to raise funds. Your supporters will get to mix and mingle with other pet and animal lovers.
You'll get the opportunity to meet your supporters in-person and further explain why you're raising funds.
Plus, this fundraising idea doesn't take a lot of money to plan, and you can combine other fundraising ideas like a raffle with pet-related prizes to generate more money.
First, you'll need to partner with a local restaurant or bar. They may be willing to donate the space and provide the food and drinks for you.
Who knows? The restaurant or bar might even donate a percentage of the night's profits so that you can raise even more!
If you want your yappy hour to be successful, you'll need to promote your event to ensure that people can attend. Share your event on social media or post flyers around the community to get people interested.
Walkathons are usually well-suited for healthcare-related causes, but with a twist — the walk-and-paw-a-thon — this fundraiser can work well for pets and animals.
A traditional walkathon involves donors walking on a designated course, but with a walk-and-paw-a-thon, donors can bring their dogs to participate. 
You can charge an admission fee to the event, or donors can support their loved ones by making a pledge for every mile a their loved one walks.
A walk-and-paw-a-thon is a great way to appeal to your active supporters, and it allows them to enjoy some time with their furry friends.
Of course, people can participate even if they don't have a dog.
With multiple avenues to raise money like selling merchandise or incorporating a peer-to-peer campaign, you can raise enough to reach your goal (and maybe even more!).
The most important step to planning a walkathon is to choose when and where to host your event. You want to host your event during a season with nice weather.
Make sure that you get all the proper permits to host your event and have water stations set up for humans and dogs alike.
Share your event with donors on social media, and by posting flyers up around the community. With the right promotion, your event has the potential to be a huge hit! Start planning your walk-and-paw-a-thon.
If you're looking for a simple way to raise funds, you should try hosting a pet picture day, especially if you have some skill with a camera. Even if you don't, you could always ask a photographer to donate their time and expertise.
You can invite people to have their pet's picture taken. You can even provide props to make the pictures more interesting.
To raise money, you can charge for the photographs or sell merchandise like mugs and shirts with their pets' picture.
What pet owner doesn't love having cute images of their pet? Plus, these will be taken by a professional!
This fundraiser is inexpensive to run. All you need is for someone to take the photos and set up a "studio" in your animal shelter. 
In fact, you can host this fundraiser multiple times during the year (the holidays, for example) to raise even more funds for your cause.
To host to this event, you'll need to ask a photographer if they'd be willing to donate their time or have someone you know (with good camera skills) take the photos for you.
If you want to sell merchandise with the pet pictures on them, you'll need to find a company that will let you design small batches of items.
During the photo shoot make sure you have food and drinks for both humans and pets.
If you're looking for a simple way to raise funds, try hosting a pet toy raffle. Pet owners will love the chance to win something for their furry friends.
Sell raffle tickets to supporters and community members and announce the winner at an event. 
Create two baskets (one for dogs and one for cats) so that more of your supporters can participate!
Your supporters will enjoy the excitement of a raffle, and the chance to win toys for their pets will be a great incentive to contribute to your cause.
A raffle can be a fundraiser all on its own, but you can also combine it with your other fundraising events to raise even more money. 
Raffles are so versatile and easy to run that you can host multiple raffles throughout the year.
First, you'll need to acquire the items for your raffle. You could go out and purchase pet toys, or to keep your costs low, try asking local pet shops if they'd be willing to donate items for your raffle.
If you plan on hosting your raffle as part of another fundraiser, you'll need a place to announce the winner. 
To get the most supporters, you should spread the word about your raffle on social media, around your community with flyers, and on your website.
7. Peer-to-Peer Fundraising
Peer-to-peer fundraising leverages your supporters' connections to help you raise funds. If you're planning an active event (a walk-and-paw-a-thon, for example!), you can use peer-to-peer fundraising to raise even more.
Let's break it down: peer-to-peer fundraising gives your supporters the opportunity to reach out to their friends, family members, and coworkers to collect donations on your behalf.
Interested fundraisers can create a page that is tied to your main campaign. They can send that page's link to their peers who can make donations to the campaign.
Peer-to-peer fundraising has become a popular fundraising method for nonprofits in recent years. You can easily implement your own campaign to help pet- and animal-related causes.
You have the potential to reach more people with a peer-to-peer campaign and encourage them to support your cause. 
Plus, your fundraisers can use their personal stories and relationships to connect with their peers. Their passion for your campaign may be what persuades their friends to give!
If you want to start a peer-to-peer campaign, you'll need to find a platform to host your fundraiser. Look for a platform that lets your fundraisers customize their page with templates that stick to your brand and colors.
Additionally, you'll need to recruit interested fundraisers. Ask your loyal donors because these supporters may be looking for other ways to contribute, and they'll have a strong understanding of your mission. 
During your peer-to-peer campaign don't forget to share updates on social media and highlight fundraisers who are close to reaching their goal.
Have you ever heard of a "barkery" sale? Essentially, it's a bake sale for dogs. Creating homemade baked goods for dogs has become a popular trend, and you can jump on the bandwagon!
If you're skilled in the kitchen, you can make dog treats and sell them around your community or online.
You can create a variety of different flavors and sell your treats all year long!
A "barkery" sale is great for anytime during the year. Dog owners can buy treats for their pets' birthdays or during the holidays for their loved ones' pets.
When you set up your doggie bake sale, make sure to let dog owners know what ingredients are in your treats.
Providing a list of ingredients will help the owner buy something their dog isn't allergic to. Plus, if you use all natural and safe ingredients, dog owners will love knowing your treats are natural.
First, you'll need to find a recipe, or you can find a wholesale provider if you don't want to bake them yourself.
Set up your "barkery" sale in a prominent location in the community (preferably somewhere with a lot of foot traffic). 
Make sure that you start promoting your sale in advance to get community members interested in your treats.
A pet talent show is a great way to raise money and educate supporters about your cause.
For this event, you can have pet owners in the community participate and showcase their pets' talents. 
To raise money from this event, you can charge an entry fee to watch the show as well as sell concessions so that people can enjoy snacks while they watch!
Pet owners love to show off their pets' talents, so you're sure to have a lot of people that want to participate.
Plus, it's a fun and silly way to engage supporters. You can even talk about your cause in between acts to encourage people to contribute even more.
Animal lovers will enjoy watching the talents of other pet owners.
A talent show will take some considerable planning. Not only will you need to recruit participants, but you'll also need to find a location to host your event.
You could get permission to host your talent show at a local park; that way, humans and their pets can watch the show. 
Make sure to promote your event around the community by posting flyers or putting ads in the local newspaper.
Sometimes life gets hectic, and pet owners need some help taking care of their furry friends. When a pet owner stays at work late or goes on vacation, you can offer pet-sitting services as a way to raise money for your animal-related cause.
You don't even need to do this fundraiser on your own! Ask a few volunteers to help you walk dogs, change out kitty litter, or whatever you need assistance with. 
Figure out how you're going to charge for your services before you start this fundraising idea.
Pet-sitting will address a need in your community, and pet owners will feel more comfortable knowing that their pup or cat is being taken care of while they're busy.
There are really no costs for this fundraiser other than your time. You'll need to make sure that you can manage your schedule so that the pets you're taking care of get enough attention.
This is also a long-term fundraiser that you can manage throughout the year to raise funds.
When starting your pet-sitting service, it's important to determine how much you (and your volunteers) can take on. The last thing you want is to over schedule and not have time to care for every animal.
You can always start by taking care of your friends' and family members' pets to gain a sense of how much you can take on. Plus, they'll be great references later on.
Spread the word about your services around the community by using social media or posting flyers in your neighborhood.
12. Coffee Shop Partnership
Pet-friendly coffee shops are a common trend these days. Not only is it nice to enjoy a nice drink, but also having the company of a soft cat or rambunctious dog can brighten a person's mood.
In fact, animal shelters are partnering with coffee shops as a way to raise money and showcase the pets that need to be adopted. 
You can charge an admission fee as well as sell merchandise. Plus, the coffee shop may be willing to donate half of the the night's proceeds to your cause.
Partnering with a coffee shop is a great way to promote your cause and bring pet and animal lovers together.
You can get creative with the kind of event you host. For example, you could have fashion shows and competitions. 
Of course, your event can be human exclusive, but is much more fun to get animals involved!
If you want to partner with a coffee shop, ask the owners of local coffee shops to see if anyone is willing to host your event.
You'll also need to determine what kind of event you want to host. If you're an animal shelter, you might just want to bring some of the animals that need to be adopted to connect with customers. 
If your event is going to include pets, make sure that there's plenty of water and food for them, too!
Additional Fundraising Resources
Nonprofit Fundraising Ideas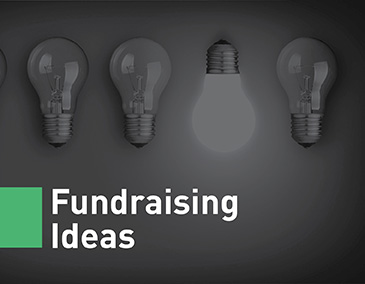 Still looking for more ways to raise money for your pet- or animal-related cause? We've compiled a list of over 80 fundraising ideas that you can use to find inspiration for your next fundraiser.
With so many different ideas and events, you'll be sure to find a way to reach you goals!
Product Fundraising Ideas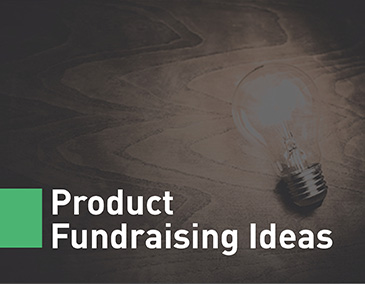 Many animal organizations choose to sell branded products (like t-shirts!) to supplement the money they collect through fundraising events.
If you think your supporters would be interested in product fundraising, take a look at these 70+ product fundraising ideas!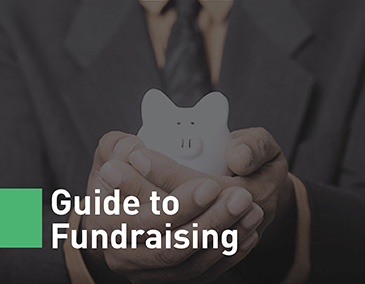 If you don't have a background in fundraising, it can be difficult to ask people for money to help accomplish your mission.
But don't worry! We've got the tips and tricks you need. Check out our guide to fundraising to learn more about how you can fundraise effectively!