Finding the Best Camp Database Software: 6 Key Features
So many parts of your summer camp are made special by the people involved and the location of your camp. Your summer camp makes a difference in your community by creating magic for children in a variety of ways. But what about the magic created by not having to worry about the administrative tasks of running your camp?
We all know that managing a summer camp requires a ton of work. Before your campers arrive, you have to have registrations, waivers, medical documentation, housing requests, staffing decisions, and activities all collected and organized! That seems like a Herculean task for someone working alone, and still a massive undertaking for a group of people.
But what if there were a tool that could make running a camp easier, so that you can spend more time making magic and less time organizing paperwork? That tool is called camp database software, and it's not a magic wand. It's a software solution that allows you to offer registration, collect payments and paperwork, hire counselors, and more.
There are a lot of different options on the market, so we've made a list of our top 6 cannot-live-without summer camp database features that you should look for in your camp database software.
Those 6 features are:
Online registration and payment options.  

Electronic healthcare portal.

Integrated point-of-sale systems.

Marketing and communication tools.

Campers' choices for experiences.

Reporting and analytics tools.
Are you ready to learn more about these features and why they're so important for running a safe and successful summer camp? Let's dive in!

1. Online registration and payment options.  
One of the key features that your camp database needs is the ability to register campers, accept important documents, and process payments online. When your campers can register from the convenience of their own home (with the help of their parents!) you'll find that your registration process is much smoother than it would be with paper.
When your camp families are able to register online, you'll find that your whole registration process becomes much simpler and easier for everyone involved. Doubly so if you accept online payments!
How does moving the process to digital make it easier?
When parents submit their registration form online, there's no way for it to be lost: it lives in your (hopefully cloud-based) database storage, where you can always find it by searching for the camper or the session.

If they're able to submit their payment or partial payment online immediately, your camp is able to increase off-season revenue streams to prepare for the summer sessions. Plus, you won't have to worry about chasing checks or losing payments.

All the required documents, from waivers to prescriptions, will be linked to the camper's registration. No more file cabinets full of disorganized important paperwork.
Online registration and payment is the first feature that you should look for when choosing the right database software for your camp. Making your registration process easier will make all the following systems and processes flow that much more easily, as well.
For more specifics on what you need in camp registration software, check out this guide from CircuiTree.

2. Electronic healthcare portal.
When parents send their children to summer camp, they are entrusting your counselors and staffers with the responsibility of keeping their child safe. This responsibility doesn't always mean protecting campers from lions, tigers, and bears; sometimes, it's making sure a child takes their medication on time or keeping them away from an allergen.
To make this task easier for counselors and staffers, choose a camp database software that empowers healthcare professionals to:
Access a child's health information from any internet-enabled device.

Remain in compliance with state and federal healthcare regulations.

Track what goes on every session, from dispensing medication to alerting a parent.
When a child is registered, all of the relevant health information is stored in their camper profile. Your nurses or other medical professionals will be able to access all of that information, as well as print it out in order to give to emergency medical services or a hospital.
The health and wellbeing of your campers is of the utmost importance, so make sure that your camp database prioritizes it as much as you do and provides all the functionality that your healthcare team could need.

3. Integrated point-of-sale systems.
Nothing tops being able to pick out a super-cool camp t-shirt at the end of the week and buy it from the camp store to wear all year round. But in order to create the opportunity for this experience as well as keep track of the data generated by the purchase, you should search for a camp database that includes an integrated point-of-sale.
When your database includes your point-of-sale system, you can use your camp store for so much more than just processing payments. You can:
Keep track of buying habits of campers and families.

Allow parents to pay in whatever way makes the most sense: cash, card, or check.

Allow campers to charge payments to their accounts, so that their parents can pay for their purchases.

Keep track of inventory at your camp store, your warehouse, or multiple camp locations.
Having this data at your fingertips makes camp shopping that much easier for the parents of your campers, and store management that much easier for you. You'll never run out of t-shirts, and you can make smarter inventory decisions based on the trends of the years before.

4. Marketing and communication tools.
In order to build a sustainable camp ecosystem, you have to be able to find new campers, as well as communicate with the existing ones. Existing camp families will want to be updated and reminded about goings-on at the camp, and your potential campers will appreciate the effort that you demonstrate in reaching out to them.
You should be able to reach out to camp families in a variety of ways, including:
Scheduled emails for reminders.

Automated emails with templates for basic processes.

Mass emails to different segments.
Communicating with your community in the off-season is a great way to ensure that you're at the front of their minds when they start to plan out their summers again. And to make sure that you're reaching new families that want to send their child to camp, look for features like:
Marketing is an important part of your camp's ongoing strategy for success, so when you choose a camp database with marketing tools you'll find that you're set up for the future. For more summer camp marketing strategies, check out this easy list from CircuiTree.

5. Campers' choices for experiences.
You hopefully will be dealing with a lot of campers this summer. Your camp database software should act as a group management software, and therefore make it easier to manage groups!
One of the most important features that you can look for in your summer camp database is the option for your campers to note what they want in their registration. Your campers are the heart and soul of your summer camp community, so making sure that they have the best summer possible is of vital importance.
Two of the easiest ways to do this are allowing campers to self-schedule their activities, and encouraging housing requests.
Empowering campers to create their own activity schedules

prevents a mad rush at breakfast on the first day and potentially not getting into the activities they like. It also takes the stress off your counselors, because you don't have to worry about inputting all the handwritten schedules into a spreadsheet or other document.

Housing requests allow campers to choose who they bunk with

. This encourages shy children to attend camp with the comfort of a friend, as well as allows camp friends to stay together summer after summer. When your database tracks housing requests and bunk assignments within the software, your staff won't have to worry about matching kids to beds.
Offering these options empowers your campers to focus on the areas that they want to excel in, and avoid the ones they have no interest in. Plus, getting to choose who you bunk with works as a marketing tactic. Campers who want to invite their friends are more likely to do so if they know that they'll get to stay together and participate in the same activities!

6. Reporting and analytics tools.
Your summer might be over and your campers have all gone home, but the work isn't done. It's time to use all the data that's been stored in your camp database to make decisions for the upcoming summer. When choosing the right camp database for your summer camp, make sure to seek out one that offers powerful reporting and analysis tools.
When you can visualize and share the data that you collect, your whole staff will be able to understand how your camp is doing and work together to make the next summer even better. With comprehensive reporting tools, you'll be able to answer questions like:
Where do most of our campers come from?

What is our most popular session?

How many campers were left on the waitlist?

How much of a profit is our camp store making?

What is our turnover rate for counselors?
All of these questions can help you make stronger marketing, hiring, and managing decisions for the following summer. For example, if you know that most of your campers come from Southern California, you can spend more effort marketing in that region. If your camp store is making a killing on t-shirts but losing money on baseball caps, consider ordering more t-shirts for sale and reducing your baseball cap offering.
Data-driven decisions are the key to ensuring continuing success, so make sure that your camp database empowers your staff to understand the data behind the summer and make those decisions.
Summer camp is a joyous place, but even these joyous places require paperwork and healthcare facilities. Make sure that your camp is prepared for anything by investing in the right summer camp database for your unique program. If you want to know more about essential camp database features, click here.
Author Bio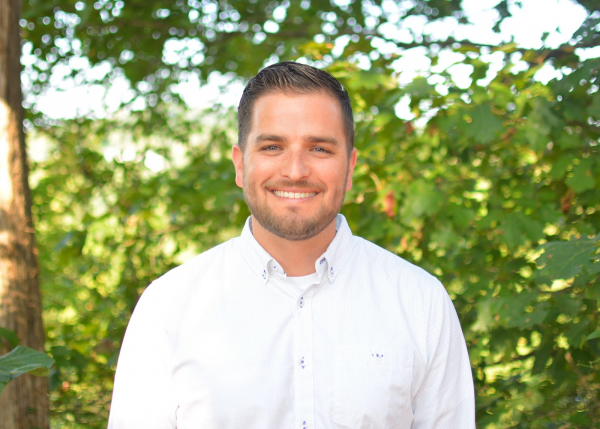 Before becoming a camp professional, Glen enjoyed many other pursuits. A native San Diegan, he worked through college as a 9-1-1 dispatcher. He has a passion for literature and the outdoors, and is a veteran of U.S. Coast Guard, so he naturally loves to get out on the water with his wife and two kids whenever possible. He loves hearing camp cheers outside his office window during the summer, while helping camps across the country overcome their unique challenges!
https://doublethedonation.com/wp-content/uploads/2022/06/CircuiTree_Double-the-Donation_Finding-the-Best-Camp-Database-Software-6-Key-Features_feature.jpg
284
772
Adam Weinger
https://doublethedonation.com/wp-content/uploads/2022/03/logo-dtd.svg
Adam Weinger
2019-03-14 15:44:15
2022-06-18 15:50:15
Finding the Best Camp Database Software: 6 Key Features