Bright Funds Recommends Double the Donation for Nonprofits
One of the best feelings in fundraising is opening the email that says a Bright Funds corporate partner has sent you a matching gift.
You know it's a good day when your donors have taken the extra step to get their gift matched by their employer. It means those donors care so much about your organization's mission that they get their employer involved, too!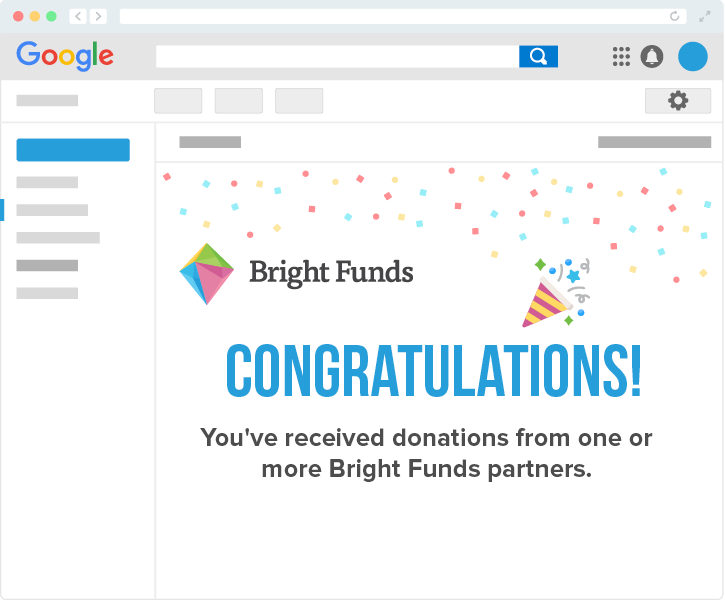 But how do you know that every donor who feels this way actually takes the next step to submit their matching gift request? The reality: They don't.
A whopping 78% of donors who are eligible for a matching gift program have no idea that their company offers this type of program! The effects of this knowledge gap are significant. Only 7% of donors at companies with a matching gift program end up submitting matching gift requests.
Double the Donation can help you get more matching gifts from Bright Funds partners.
Here at Double the Donation, we tackle the root of the problem: The donor awareness gap.
360MatchPro by Double the Donation helps
Identify more matching gift revenue opportunities: 360MatchPro enables you to automatically collect matching gift eligibility from donors using email domains, within donation forms, on confirmation screens, or by email. The more matching gift opportunities 360MatchPro discovers and shares with donors, the more matching gift requests your donors will successfully submit.
Drive more matches to completion, from form submission to corporate payment: Direct donors immediately to their matching gift forms after the donation process is complete. Then, provide the right information to the right donors at the right time with custom emails based on match eligibility. Target follow-ups drive more completed submissions than ever before, bringing exponentially more matching gift checks from companies through your door.
Reallocate your time from routine follow-up to your top opportunities: Your time is valuable, so why spend it chasing small dollar-value matching gifts? Let 360MatchPro automate your matching gift outreach while flagging your highest-value opportunities, allowing your team to personalize follow-ups to the most valuable match-eligible donations. Rest easy knowing that 360MatchPro can handle the rest.
It's no wonder thousands of nonprofits partner with Double the Donation to raise their matching gift revenue.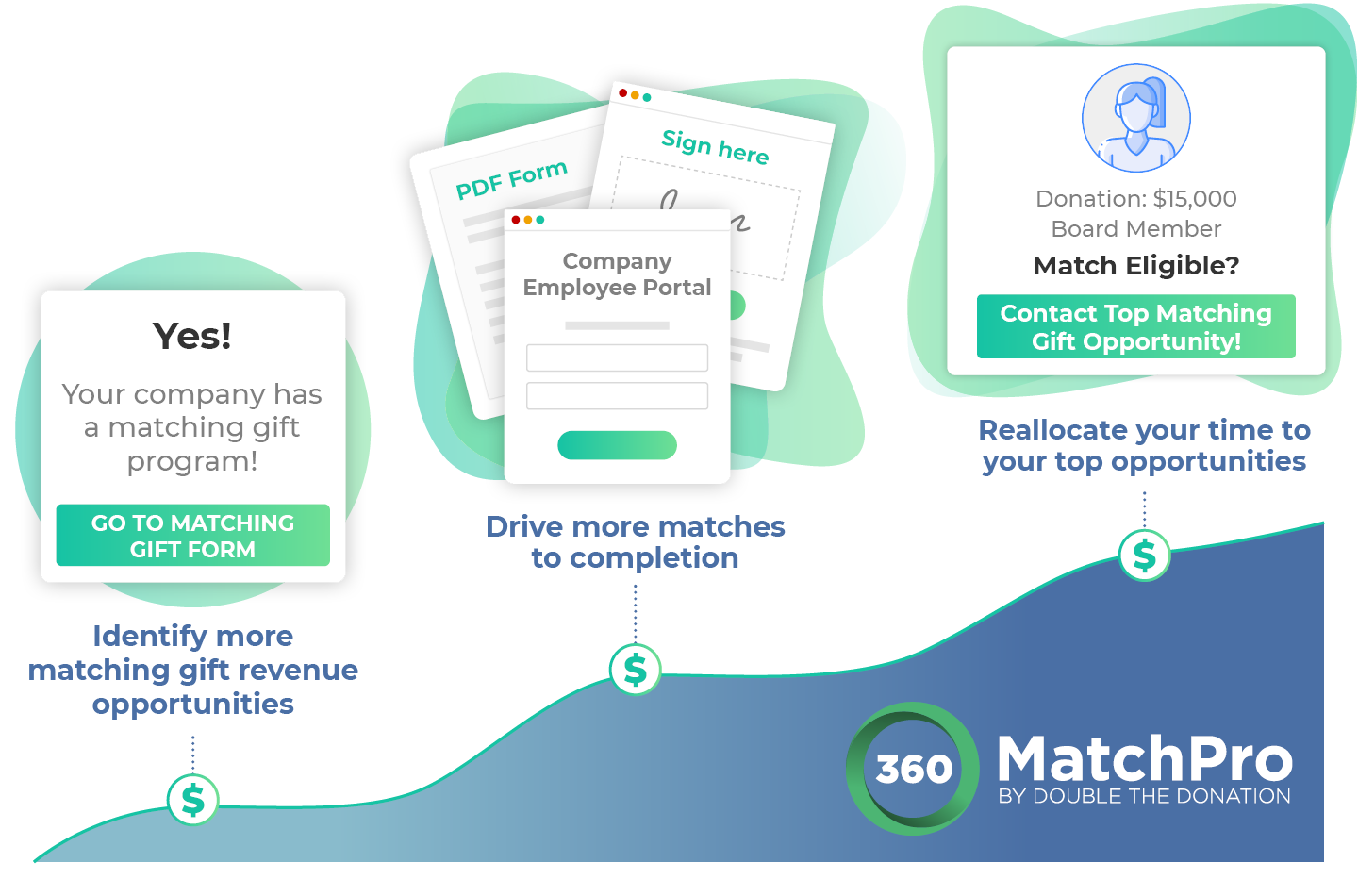 Ready to boost your corporate matching gift revenue?
Reach out for a demo of 360MatchPro here.

https://doublethedonation.com/wp-content/uploads/2022/06/Bright-Funds-Recommends-360MatchPro-by-Double-the-Donation-for-Nonprofits.png
400
1030
Adam Weinger
https://doublethedonation.com/wp-content/uploads/2022/03/logo-dtd.svg
Adam Weinger
2020-09-27 17:56:46
2022-06-20 07:55:57
Bright Funds Recommends Double the Donation for Nonprofits