VolunteerLocal Chooses Double the Donation for Integrated Volunteer Grant Solution
Double the Donation is proud to debut its integrated partnership with VolunteerLocal, one of the most powerful volunteer management platforms. This duo has come together to offer 360MatchPro to nonprofits, event planners and volunteer coordinators of all types through its seamless integration.
"Our volunteer grant integration with 360MatchPro will take the mystery out of volunteer grant submissions," said Brian Hemesath, Founder of VolunteerLocal. "Volunteer coordinators can expect a simple way to contact eligible supporters and encourage them to submit their grants – leading to more funds for qualifying organizations."
Through this new and innovative solution, organizations can now use 360MatchPro to identify volunteer grant-eligible supporters and guide them to their employer's volunteer grant guidelines and submission steps directly after a volunteer shift. This technology helps organizations take advantage of corporate volunteer grant programs, which are offered by 40% of Fortune 500 companies.
"VolunteerLocal offers a range of features that are essential to an effective volunteer management strategy, and we are so excited to add volunteer grant outreach to their platform." said Adam Weinger, President of Double the Donation. "This robust solution will help organizations everywhere take advantage of corporate volunteer grant opportunities."
While volunteer grant opportunities are significant, many organizations miss out on these funds because of a lack of donor awareness and outreach. This solution can now educate supporters and help organizations take advantage of this revenue stream.
"Our organization is so excited to integrate 360MatchPro with our VolunteerLocal account," said Lin Lu, Web Developer at AnitaB.org. "We now have a simple way to tailor volunteer grant outreach to eligible supporters. This valuable integration will help us raise more without any extra effort."
With around 63 million Americans volunteering each year, the value of volunteerism is worth an estimated $175 billion annually. Using 360MatchPro and VolunteerLocal, organizations can educate their supporters and guide them to submit a volunteer grant application.

Activate in Seconds and Start Raising More from Volunteer Grants!
The 360MatchPro and VolunteerLocal integration process is simple, allowing your organization to quickly enhance your volunteer grant fundraising initiatives. To get started, just enter your API keys within your VolunteerLocal account to activate the integration, and then add the 360MatchPro search field to your event or application forms.
This process allows your volunteers to enter their employer information as they sign up for a volunteer shift. The search tool provides suggestions as the user types, ensuring the volunteer enters their correct employer. This tool even takes spelling errors, parent companies, and subsidiary companies into account. 360MatchPro then automatically checks to see if this volunteer could be eligible for a volunteer grant through their employer's corporate philanthropy program. This means your supporters can identify themselves as volunteer grant-eligible simply by entering employment information during their natural sign up process.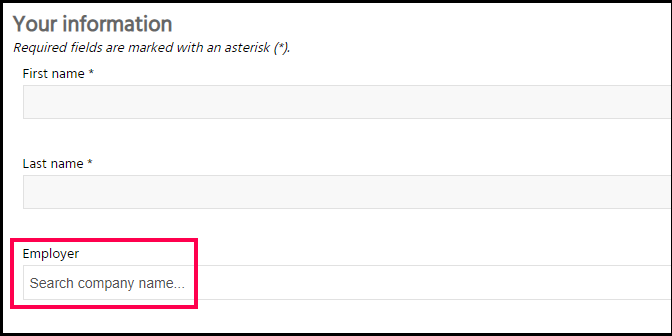 Your organization can then sync this information into 360MatchPro to kickoff automated outreach streams. These messages are completely customizable, and they allow your supporters to learn more about their volunteer grant programs alongside actionable instructions to submit a volunteer grant request. Using 360MatchPro and VolunteerLocal, you can learn valuable volunteer insights and encourage your supporters to submit volunteer grant requests, leading to greater revenue for your organization without any unnecessary effort!
Looking to learn more? Check out our in-depth integration guide to get started!

Drive More Volunteer Grant Submissions to Completion with 360MatchPro!
360MatchPro and VolunteerLocal use their innovative solution to fuel support for your organization.
With these features, you can:
Identify more volunteer grant revenue opportunities: 360MatchPro enables you to automatically collect volunteer grant eligibility from supporters using email domains, within donation forms, on confirmation screens, or by email. The more volunteer grant opportunities 360MatchPro discovers and shares with donors, the more volunteer grant requests your donors will successfully submit.
Drive more grant requests to completion, from form submission to corporate payment: Direct supporters to their volunteer grant submission process after their volunteer shift is complete. Then, provide the right information to the right supporters at the right time with custom emails based on eligibility. Target follow-ups drive more completed submissions than ever before, bringing exponentially more volunteer grant checks from companies through your door.
Reallocate your time from routine follow-up to your top opportunities: Your time is valuable, so why spend it chasing volunteer grants? Let 360MatchPro automate your volunteer grant outreach while flagging your highest-value opportunities, allowing your team to personalize follow-ups to the most valuable volunteer grant-eligible supporters. Rest easy knowing that 360MatchPro can handle the rest.
Ready to learn more or get started? Schedule a personalized demo to see how 360MatchPro can fit your organization's needs and drive donations through company gift matching.
---
About VolunteerLocal: VolunteerLocal is a user-friendly volunteer management platform used by nonprofits, event planners and volunteer coordinators of all types. This powerful software is designed to help your organization schedule volunteers, recruit groups, collect supporter data and more to ensure your volunteer management system is both efficient and effective. Interested in learning more? Check out their website.
About Double the Donation: Automate your matching gift and volunteer grant fundraising with the industry-leading solution from Double the Donation. The 360MatchPro platform provides nonprofits with tools to identify match-eligible donors, drive matches to completion, and gain actionable insights. 360MatchPro integrates directly into donation forms, CRMs, social fundraising software, and other nonprofit technology solutions to capture employment information and follow up appropriately with donors about matching gifts.
https://doublethedonation.com/wp-content/uploads/2022/06/Double-the-Donation-VolunteerLocal-feature.png
290
775
Adam Weinger
https://doublethedonation.com/wp-content/uploads/2022/03/logo-dtd.svg
Adam Weinger
2021-03-10 17:21:15
2022-06-20 07:55:43
VolunteerLocal Chooses Double the Donation for Integrated Volunteer Grant Solution