The Ultimate Guide to Working at Double the Donation
Double the Donation's Atlanta-based team is continuing to grow!
Our staff is made up of personable sales professionals, dedicated nonprofit onboarding specialists, brilliant software developers, devoted partnerships success experts, and more⁠—and we're always looking to add to the bunch.
Interested in the job? We figured you might have some questions.
Learn more about what it's like to work at Double the Donation by exploring the following topics ⁠—
As we're hiring across a range of roles, we aim to recruit outstanding candidates who are eager to hit the ground running. If you're thinking about joining the team, making sure we're a good fit is of utmost importance.
Explore this guide to learn more!

What is Double the Donation?
Double the Donation provides nonprofits with the resources to capture employment information, identify match-eligible donors, automate post-transaction follow-ups with donors, drive matches to completion, and gain actionable insights.
More than $4-7 billion in available matching gift funding is left on the table each year. Those dollars have a lot of potential to drive nonprofit missions forward, but unfortunately, they're never claimed⁠—largely due to a lack of awareness. That's where our tools come in!
The company was founded in 2011 when Adam Weinger, Double the Donation's President, was working at a major bank and made donations to his university, the local Big Brothers Big Sisters organization, and LLS. By the time he realized his company had a matching gift program, it was too late to get many of those donations matched.
Discussions with multiple nonprofits revealed they all viewed matching gifts as bonus money. As a result, Double the Donation was created to help organizations proactively grow their matching gift revenue and focus more resources on their mission.

What are our company's core values?
Our company's values help make up the foundation of the business, and we like to bring on team members who are on the same page.
Here are some key principles that are essential to our success:
We aim to support a culture and environment where high performers feel challenged, are empowered, and want to work. The more our team members are inspired to and actually want to work, the more that is going to get done at the business⁠—it's as simple as that. As such, leadership intends to do what we can to drive such attitudes with a positive working environment.
Indecision is the only wrong decision. If you've got a reasonable shot at making the right call, take action! We don't have a lot of time to waste, especially when it comes to assisting the nonprofits we work with and the fundraising efforts that help maintain their operations. At Double the Donation, we strongly encourage team members to take the initiative and make their own decisions to keep things moving forward.
Prioritize best-in-class responsiveness. As a whole, our team is able to maximize productivity when we prioritize responsiveness⁠—both internally and with external clients and partners. In doing so, we're able to do more for the business and enable the nonprofits we work with to do more for their missions as well.
Give back to your community. Working so closely with nonprofit causes, it's important that our team is dedicated to doing good where we can. That's why we give to charities, coordinate volunteer events, and more!
Stay open to new ideas & advocate for them, but commit 100% once a decision is made. We're always looking for new ways to improve the business and actively encourage team members to pitch their ideas. Upon making a decision, team members are expected to commit and aid in driving forward the plan.
Treat clients, partners, prospects, and team members fairly & exceed their expectations. We are dedicated to building a company and a team that thrives in an inclusive and supportive workplace. That means internally with other team members, management, and leadership, and externally with clients, partners, and anyone else we come into contact with.
The status quo is unacceptable. Strive to learn and grow professionally while pursuing the best ways to drive impact at the company. We look for team members who are willing to go the extra mile while making the business better in the meantime.
Sounds like you? Might just be the perfect match!

What does the hiring process look like?
Wondering how our hiring process works and, if you're already in the middle of it, what your next steps will be?
Here's a basic overview:
An individual completes an online application here.
The application, resume, cover letter, and other materials are screened and reviewed by a member of our team.
Those chosen to move to the next level of the process will be prompted to complete a recorded video interview, along with a set of assessments.
Next, an even smaller group will be invited to attend a live virtual interview over Zoom with members of our leadership team. At this stage, candidates will also be expected to complete a brief mock assignment and have an opportunity to speak with and ask questions of a team member currently in the role they are interviewing for.
From there, the leadership team contacts an applicant's provided references and makes their final decisions.
A job offer will be extended to those deemed to be the best fit for the company, and candidates will have the opportunity to accept and move to onboarding.
Over the course of the hiring process, we make an effort to determine that the role and the company is the best choice for each individual. After all, we want to ensure new recruits are both productive members of the team and in a position where they can enjoy contributing.
How does new hire orientation & training work?
Once an individual receives an offer of employment⁠, what's next? How do they go from "candidate" to "new hire" to "fully trained, productive member of the team"?
We like to ensure the process for team members being onboarded and trained is as seamless as possible⁠—which is where orientation comes in! And we have a number of tools and resources in place designed specifically to help.
For example, existing team members are eager to assist in getting new recruits up and running by providing support before, during, and after their first day on the job.
We also organize a mentorship program, where high-performing individuals volunteer to walk alongside new hires, share their expertise, and be a friendly face to answer any questions as they arise.

What kind of ongoing training is available?
We know that continual learning is one of the best ways to foster innovation and advancement, which is why training doesn't end when an individual is "fully onboarded."
In fact, we offer the following types of optional ongoing training for all team members to grow their knowledge at the business:
Scaling Up Book Club ⁠— This company-wide book club encourages team members to come together in a discussion of how the business is doing and what we can learn from the best practices provided in the book. Topics include management, obstacles to growth, core values, and team-wide objectives.
Manager Tools ⁠— Manager Tools is a business management podcast that dictates a lot of what we do as a company, including weekly one-on-ones and feedback provision. We come together to discuss a particular podcast episode and determine how to apply the advice at the business.
Food For Thoughts ⁠— Food For Thought meetings are led by individual team members who volunteer to share particular skills or practices that may be of interest to the rest of the company. Past topics have included negotiation tips, software update overviews, company roadmaps, copywriting, and more.
Ad Hoc Training Budget ⁠— Team members are also given an annual training budget with which they can purchase additional training materials to continue their learning on a relevant topic. This budget can be used for books, classes, certifications, e-learning courses, etc.
What do some team members have to say?
Let's hear what a few of our team members have to say about their experience working with Double the Donation:
Hannah – Product Development and Innovation Manager
"If I had to describe Double the Donation in three words, I would choose exciting, innovative, and supportive.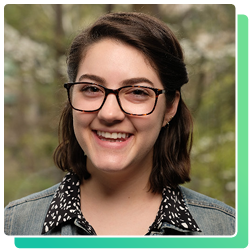 I am currently working as a Product Development and Innovation Manager, which means that most of my time is spent helping our development team scope and prioritize the work that we do for our products. I also get to tackle some of the biggest, most exciting new initiatives we take on as a company!
I haven't always been in a product role, though. In the five years that I've been with Double the Donation, I've gotten to explore and move across a number of different roles, including as a copywriter and Partnership Manager.
One of my favorite parts about the job is getting to develop and refine new skills such as communication, leadership, and business strategy. I feel as if my degree in English from Elon University has helped prepare me for my career, and I've continued to learn and grow through the experience offered at Double the Donation."
Paula – Account Executive
"Fun, community, and impact are the words I'd use to describe working at Double the Donation.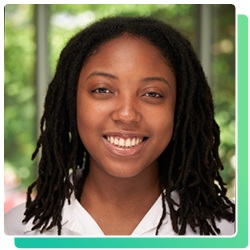 Working as an Account Executive on the sales team has been an amazing experience in my first year here.
Before joining the Double the Donation team, I had been working as a Learning Coach in a 10-month AmeriCorps program for Hands on Atlanta immediately after graduating from Johns Hopkins University. I've long had a passion for working with nonprofit organizations, and I've found that I was able to continue in that way by assisting nonprofits in finding the tools they need for fundraising success.
I love knowing that we are helping drive more dollars toward charitable causes, thus having an indirect but significant impact on the organizations we partner with."
Kyra – Nonprofit Onboarding Specialist
"I'd say Double the Donation is positive, client-focused, and inspiring.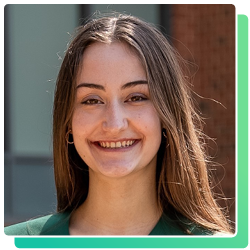 I've been working for Double the Donation for about six months, and I'm really loving the experience. I joined the team soon after graduating from George Mason University with a degree in Public Administration and a minor in Data Analysis.
I was drawn to the Nonprofit Onboarding Specialist role due to my background in customer service and years of nonprofit volunteer experience, and it really is the perfect fit!
My favorite part about the job is getting to interact with inspirational nonprofits around the world on a daily basis and knowing that I am able to assist them in maximizing their fundraising efforts."
Grace – Partnership Success Specialist
"Double the Donation is dedicated, inclusive, and impactful.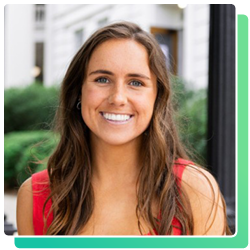 I joined the Double the Donation Partnerships team a little over six months ago, and I truly love my role, my colleagues, and the company I work for. I appreciate how enriching it is to work with like-minded people in the mission-driven space!
During my time at the University of Georgia studying Human Development and Communications, I volunteered and worked with local nonprofits, whose dedication and compassion I found inspiring. After graduating, I came on as a Partnership Success Specialist for Double the Donation, where I'm able to continue working with the nonprofit technology leaders that power the charitable organizations I support.
By partnering with software companies that provide online donation forms, nonprofit CRMs, social fundraising platforms, and more, I love knowing that our tools are working seamlessly together to provide a better solution for nonprofit fundraisers⁠—and in doing so, getting to make an impact on their philanthropy."
Carson – Account Executive
"I think Double the Donation is leading, uplifting, and growing.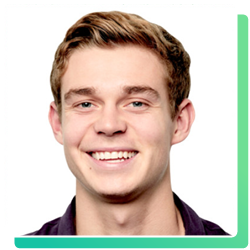 I was hired as an Account Executive for Double the Donation around 3.5 years ago, and since then, I've had the opportunity to interact with thousands of nonprofits that are making an impact on the world around us.
Before joining the Double the Donation sales team, I attended Berry College, where I regularly volunteered for the Boys & Girls Club and the local Community Foundation. I've always been drawn to supporting mission-driven organizations, and I knew I enjoyed doing sales from previous experience selling for my school newspaper, so I figured that this AE position for a fundraising software company would be a perfect fit. And it was!
Beyond the opportunity to work with nonprofits, I also love this job and the experiences I've had here due to the chance to take an Account Executive position from the start, rather than go through a period of exclusive cold calling and handing off sales. It's great to be able to go through the entire sales cycle and close deals with the organizations I interact with."
Julia – Partnership Success Manager
"In three words, Double the Donation is genuine, creative, and invigorating.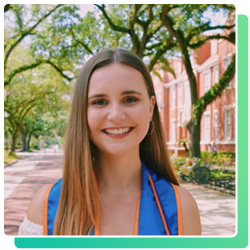 I started at Double the Donation as a Partnership Success Specialist a year and a half ago, soon after graduating from the University of Florida with a degree in public relations and sustainability studies. Since then, I've moved into managing the partnerships team, where I have the opportunity to guide and supervise my colleagues as we grow our partnership initiatives.
I love working in this position because every day is different from the previous one, and I get to interact with so many different people on a regular basis⁠—including colleagues, clients, software partners, and more.
Another favorite thing about the company is the way that they encourage continual learning and personal growth. Each year, every employee is provided with a stipend that can go toward team member training costs such as reading materials, online courses, and other resources. I am always able to learn something new that can help position me for successful career development!"
Jonathon – Senior Software Developer
"Interesting. Efficient. Philanthropic. That's how I would describe the environment and the team at Double the Donation.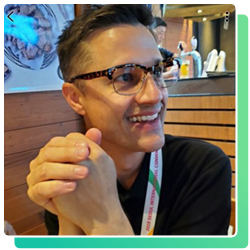 Before joining Double the Donation as a Senior Software Developer, where I've been for a little over a year, I worked for an online travel agency platform for nearly five years.
One of my favorite parts of my role is being able to make a significant impact on the nonprofit sector. When I joined the software development team, the unit grew by 50%, allowing us to do even more to develop and improve technology that's making nonprofit fundraising more efficient.
I also love working for this company because the leadership is always driving team members to be the best they can be. Individuals are motivated to grow from the very beginning of their career journeys through optional manager training, business strategy book clubs, team member presentations, and more. It's a very rewarding and encouraging atmosphere that has helped me grow as a person and as an employee."
Gabi – Partnership Marketing Copywriter
"As a company, Double the Donation is welcoming, empowering, and mission-driven.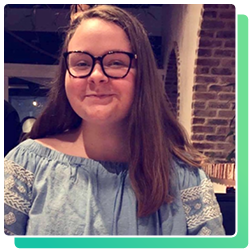 This was my first role right out of college, and I've loved being able to grow alongside the company in the two years that I've been here.
Prior to joining the team, I studied Advertising and English at Florida State University. There, I began to explore the world of nonprofit marketing through two fantastic internships. Upon graduating, I came on board with Double the Donation in a content marketing and SEO copywriting position where I get to create valuable content to aid nonprofit fundraisers in making the most of matching gifts.
One of my favorite things about my role, and the company in general, is that I have a lot of freedom to bring my own ideas to the table. Leadership is very receptive to new ideas and suggestions and is always looking for new ways to elevate the business, and I love getting to take part in that."
Hear from even more Double the Donation team members in this quick video!
What opportunities are there for career advancement?
Double the Donation prides itself on its vast and unique opportunities for growth⁠. There is tons of room for team members to be promoted inside the constantly expanding company, and no two individuals' paths look the same!
Let's hear from a few current managers and how they got to where they are today:
Eman ⁠— Client Success Manager

"I've been with Double the Donation for the past 4 and 1/2 years and started off in general support as a customer support specialist. This is where I spent my first year, where I then transitioned to a client success specialist. After a year in that role, I was promoted to a senior client success specialist for an additional year. Now, I'm currently working as a client success manager at Double the Donation, and I've been in this current role for 1 and 1/2 years.
I spend most of my time each day managing teams that help onboard nonprofit clients, as well as retain accounts and expand subscriptions. I'm also involved with managing our customer support and database teams.
For me, it's certainly been a fast pathway of growth. I've been the first person within the client success space at Double the Donation, and it's been fun to be involved in a lot of the processes we still use today. I love how every day is always new, and my skill set continues to grow. At the same time, my capacity for leadership also expands.
I learn from my team and our amazing clients more and more each day. I really enjoy helping nonprofits in general, and in the core of all that Double the Donation, that remains true.
I'm very thankful for the almost five years at the company, as I've truly grown in areas I didn't think were possible. A company that supports its team members continues to flourish, and that's why Double the Donation continues to grow each year."
 Sydney Faye ⁠— Sales Manager

"Double the Donation is a company dedicated to driving in as much match revenue for nonprofits while furthering program and research success. As a team, we're invested in driving social impact while supporting our clients and partners alike.
I have a background in higher education fundraising and joined the Double the Donation team in 2017, starting off in a support role.
After my first year with the company, I became the first member of our outbound sales team⁠—and a year later, I became a Senior Account Executive as more sales members joined the team. Eventually, after working to build out our sales structure, I was promoted to Sales Manager, where I am now responsible for both enabling both the Account Executive and BDR (business development representative) teams.
My favorite part of the job is getting to interact with nonprofits that have impacted my family or members of my community and seeing them grow their match gift revenue."
Michaela ⁠— Acting Client Onboarding Manager

"Right now, I am acting as the Onboarding team leader, and I am preparing to officially manage the onboarding team. I will be "on deck" for management until early next year when I will officially be up for promotion to Onboarding Manager. Formerly, I worked as an Onboarding Specialist for a little over a year and a half.
One thing I love about working at Double the Donation is how not every day is the same, and I constantly have the opportunity to learn new skills. I've especially liked diving into some of the more technical aspects of our products and learning from my close interactions with the DTD product team."
Erin — Partnerships Onboarding Manager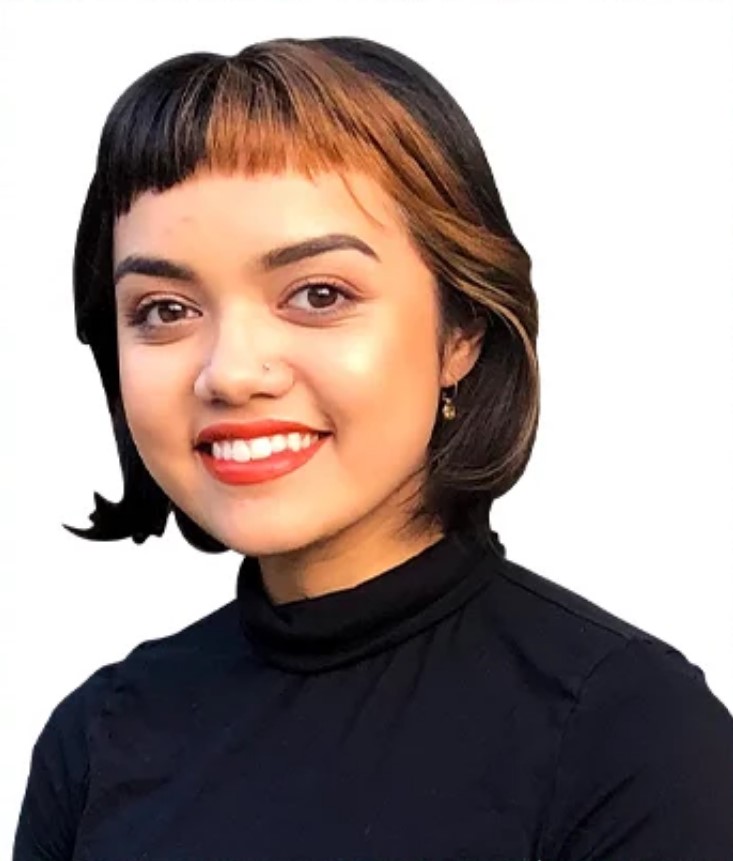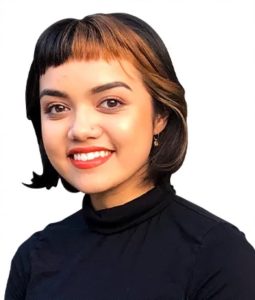 "I've been the official Partnerships Onboarding Manager for the past several months, though before that I spent nine months "on deck" preparing for the role. Prior to that, I worked as a Partnership Success Specialist for nearly a year and a half.
I love working at Double the Donation, and specifically engaging in the community here. From getting feedback from my fellow team members to making friends with my fellow like-minded professionals in Atlanta to creating new initiatives in a collaborative office space, DTD is a place where I can feel challenged and welcomed by my coworkers."
How does performance management work?
Performance management can be a nerve-wracking concept for many new⁠—and existing⁠—team members. But it plays a significant role in tracking individual contributors' success in the business and providing opportunities for improvement and growth.
At Double the Donation, we aim to reduce the anxiety surrounding performance management as much as possible in a few key ways. Here's how it works at the business on an ongoing scale!
Weekly
For one, we prioritize one-on-one meetings between directs (individual team members) and their managers on a weekly basis. During these conversations, directs are able to candidly discuss how things are going and flag any potential roadblocks to their manager.
At the same time, managers are encouraged to be continuously sharing specific pieces of feedback with their direct reports⁠—including affirming/positive and adjusting/negative feedback. This way, team members are able to run with the feedback, incorporating it into their daily operations, and nothing comes as a huge surprise come the official performance management review.
Biannually
Then, twice a year, the company goes through a more formal review of each individual's performance over the last two fiscal quarters. This process is also where conversations surrounding adjusted compensation (i.e., raises and bonuses) and growth trajectories will occur.
There are two key stages of the official performance review⁠—an individual's self-evaluation (where they are prompted to complete a 360-degree review of their own performance, as well as that of their peers and managers) and a conversation with their manager and leadership team. Together, the team member, manager, and leadership discuss what was shared in the self-evaluation and the manager's evaluation of their direct. This will include a combination of wins, opportunities for improvement, and other relevant items.

What is life like at Double the Donation?
Double the Donation is a small business that is quickly expanding. We currently have a team of approximately 35 team members, though that number continues to grow. In terms of what it's like to work here, we strive to maintain a work environment that is innovative, inclusive, and cooperative. And we know how to have fun, too!
The office is located in Inman Park in the heart of Atlanta, Georgia⁠—right off the Atlanta BeltLine. This provides team members and leadership with the perfect opportunity to take walking meetings in the beautiful space or head down to Krog or Ponce Street markets for lunch. We even provide electric scooters as a convenient mode of transportation around the neighborhood!
In order to foster workplace relationships, we also organize a number of social events where team members are encouraged to attend and mingle with one another. This includes board game nights, trivia and karaoke, dinners at local restaurants, baseball games, and more.

What is DTD's hybrid work model?
Over the last few years, Double the Donation has become one of many companies taking a hybrid approach to work. We have a physical office space in Atlanta, with team members' time typically being divided between in-office and work-from-home days.
In the first month or so of a new hire's tenure, they are expected to spend significant time in the office, getting acquainted with their team and manager and settling into their role at the company.
On a longer-term basis, however, individuals are typically required to work only two days a week in the office, with the rest of the days being free to work remotely as they please. During this time, most meetings will be conducted in person on required office days in order to harbor face-to-face conversations and keep everyone on the same page.
---
Ready to join our unique, diverse, and growing team?
Click here to view current openings.

https://doublethedonation.com/wp-content/uploads/2022/01/DTD_Life-at-Double-the-Donation_Feature-New1.jpg
300
800
Adam Weinger
https://doublethedonation.com/wp-content/uploads/2022/03/logo-dtd.svg
Adam Weinger
2022-01-18 01:32:53
2022-07-01 18:01:24
The Ultimate Guide to Working at Double the Donation