Nonprofit Basics: Fundraising Thermometer
Fundraising campaigns are a nonprofit's bread and butter when it comes to getting donations. Since these campaigns can last for days or weeks, donors and participants need to be able to track the progress made. Nonprofits use a variety of marketing tactics to promote their progress, including social media posts, email reminders, and other forms of outreach. A fundraising thermometer can be another effective tool to show your campaign's progress and get supporters excited about helping to reach your goal.
What is a fundraising thermometer?
A fundraising thermometer is a graphic that represents the progress a nonprofit organization has made throughout a fundraising campaign. A fundraising thermometer can be a tangible visual, such as a poster or drawing on a whiteboard, that is updated as the fundraising campaign progresses. It can also be a virtual representation that is automatically updated as new donations come in.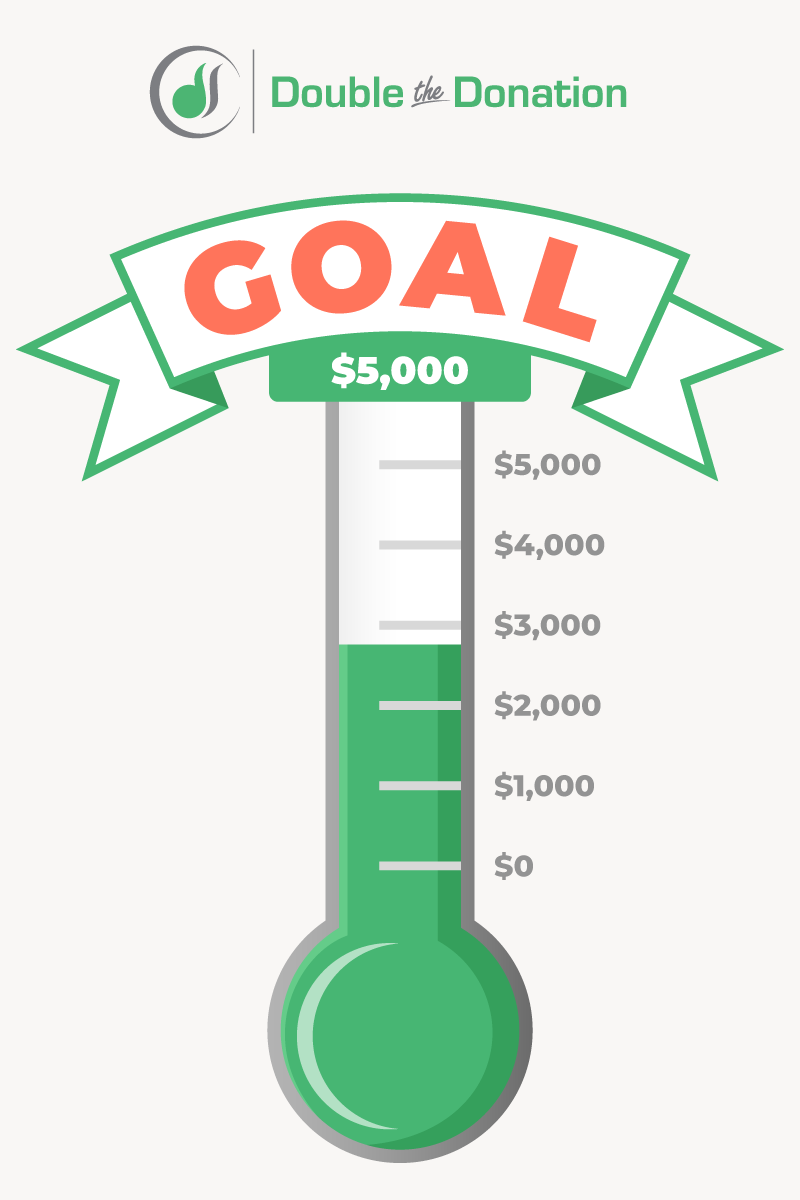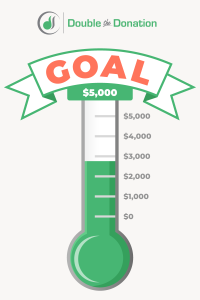 Fundraising Thermometer FAQs
When can you use a fundraising thermometer?
Fundraising thermometers can be useful additions to your marketing strategy for almost any event. However, they can be particularly effective for events like:
Auctions/galas. These events attract wealthy donors willing to make large donations to help your cause. Make the most of this and maximize auction fundraising by including a fundraising thermometer, incentivizing donors to make larger gifts.
Crowdfunding campaigns. In crowdfunding campaigns, nonprofit organizations create pages on crowdfunding platforms, and then share these pages on their website and through social media for greater visibility and outreach. Having a thermometer on your fundraising page will let potential donors see how close they are to reaching the next goal, which may prompt them to make a donation.
Giving Tuesday campaigns. Giving Tuesday is an annual global giving movement that takes place the Tuesday after Thanksgiving in the U.S. Donations can be monetary or in-kind. Since these campaigns incentivize giving on one day, including a fundraising thermometer will allow people to see the impact they are making and encourage them to give more to fill up the thermometer.
Matching gift drives. Corporate gift matching is a type of corporate philanthropy initiative where an employer matches the amount that their employee donates to a nonprofit organization. With a fundraising thermometer, employees can more easily understand your goals, and it will be easier for them to help you reach those goals when their employers are matching their donations.
Peer-to-peer fundraising campaigns. In order to support your nonprofit, individual supporters can create personal campaign pages to collect donations from family members and peers. Because this type of fundraising relies on individuals, it can be difficult for them to know how much money everyone has raised for the campaign as a whole. With a fundraising thermometer, all supporters will be able to easily find the total amount raised.
Fundraising thermometers can be used as an engaging visual for nearly any event to encourage greater giving. Regardless of if the event is in-person or online, you can always find a place for your thermometer that will provide maximum impact.
Where can you display a fundraising thermometer?
Depending on the type of fundraising campaign you're hosting, you might choose to display your fundraising thermometer in person or online. Here are a few options for where to showcase a fundraising thermometer:
Your website. You might show the thermometer on your homepage or event landing page. Potential donors will easily see that you currently have a campaign running, and participants will have no trouble figuring out how much money has been raised.
Your social media pages. Depending on the duration of your event, you might consider posting to your social media pages daily or weekly with an updated version of your thermometer. Participants will be able to accurately tell how much money they raised the week prior, and how much more they need to raise to hit your next goal.
Your email newsletter. When holding a fundraising campaign, it's a good idea to send an email newsletter informing constituents how the campaign is going. You can include the thermometer near the top of the email as an engaging visual, with a link back to your campaign page so interested parties can easily learn more. As the event progresses, you can send updated versions of the thermometer in your following newsletters.
Your event space (for in-person fundraising events). Place the thermometer in an easily visible location and update it frequently throughout your event. You can consider doing small shoutouts when goals are met, perhaps even to the donor who made it possible.
Your organization's headquarters. Having the thermometer in your organization's headquarters will inspire your employees to continue their hard work towards meeting your goal. Make sure that it's easily visible and regularly updated.
Aside from encouraging greater giving, fundraising thermometers are a great way for viewers to quickly grasp how close you are to your next goal. You can make your thermometer as simple or as complicated as you want, depending on the tools you use to create it.
How can you create a fundraising thermometer?
Fundraising thermometers can be in person or digital. You have a few options for creating your thermometer:
You can use a free tool like Bloomerang's fundraising thermometer template. You can use this type of graphic in your email newsletters to earn more clicks to your campaign page.
You can use a graphic design tool like Adobe Illustrator or Canva to create a thermometer graphic and update it as needed. Consider making an animated version that donors will be able to see filling up after they make their donation.
You can print out the thermometer on a large poster board or sheet of paper and use markers or smaller pieces of paper to fill it in. This type of fundraising thermometer is less formal than the options above and would be a great fit for your organization's headquarters.
Making a fundraising thermometer doesn't have to be difficult, and including one in your fundraising activities helps you garner more engagement and donations. It's worth taking the time and effort to make one!
Other Resources to Explore
Nonprofit Basics – Learn more nonprofit management essentials by exploring other expert resources.
8+ Quick Fundraising Ideas that Work [Updated 2022] – Looking for a fundraising idea that might offer a good opportunity to make a fundraising thermometer? Check out this list.
4 DIY Fundraising Ideas to Boost Participation & Donations – Read more about DIY campaigns, one of the fastest-growing types of peer-to-peer fundraising.
https://doublethedonation.com/wp-content/uploads/2022/07/Crowd101_Double-the-Donation_Nonprofit-Basics-Fundraising-Thermometer_Feature.jpg
760
2000
Connie Zhang
https://doublethedonation.com/wp-content/uploads/2022/03/logo-dtd.svg
Connie Zhang
2022-07-31 18:14:57
2023-01-31 21:26:24
Nonprofit Basics: Fundraising Thermometer