Nonprofit Basics: College Website
We live in a digital age, where almost every company, organization, and group needs a website to connect with its audience. Your college or university is no exception to this rule. University students want to find information online quickly, whether dates and times of upcoming events, requirements for majors and minors, or contact information for their professors. This means all universities must have a website and keep it current and relevant.
What is a college website? 
A college website (also known as a university website or a higher education website) is an online resource that showcases a university and its activities. College websites are often used as a marketing tool to promote a university's programs, research, and events to prospective and current students, faculty, staff, parents, and alumni. 
Many college websites also have a strong focus on fundraising and connecting with donors. Their websites can present a perfect opportunity to remind prospective donors, such as parents and alumni, about all of the successful projects and initiatives the university undertakes. These reminders serve as inspiration to donate to help continue the university's impact and better students' education, extracurriculars, and social events.
How do you build a college website?
College websites serve a pivotal role in the functioning and fundraising of many colleges and universities. For this reason, your college or university should ensure that its website is optimized and up-to-date.
If you have a web designer on your college or university's marketing team, you can potentially build your college website in-house. However, it's generally recommended to work with a web design and development agency that specializes in higher education web design. 
A dedicated agency can offer the following services: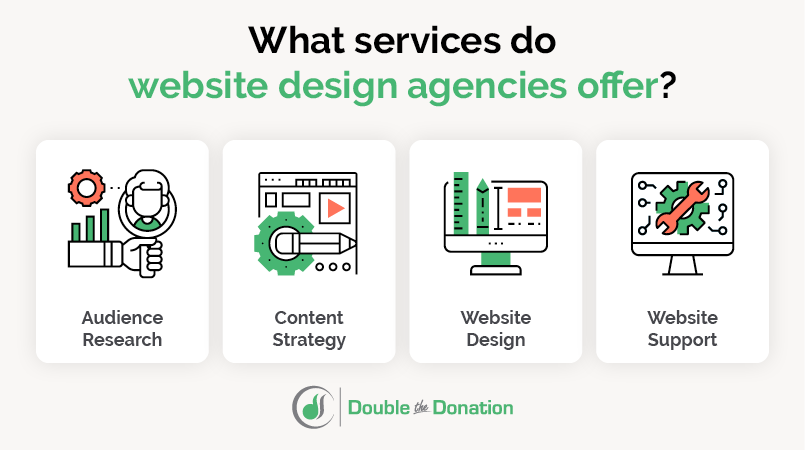 Audience research:

While your team likely has some grasp of who visits your website, an agency can conduct research to better understand your online audience. Then, they can help you enhance your website to ensure that it meets visitors' needs. 

Content strategy:

An agency can perform an audit of your content to see what is performing well and what might need improvement. They will work with you to determine what your university's goals are, then implement these goals with calls-to-action and SEO tactics, ensuring that your website has a consistent tone and style.

Streamlined, accessible design:

Working with an agency will ensure that your college website's design is visually pleasing, while also offering the best user experience possible. One of the ways agencies do this is by ensuring that your website is up to

accessibility standards

so that all users can access and engage with your website.

Website support:

Links break and bugs appear on all websites from time to time, but with students, faculty, and staff relying on your college website for updates and information, it's especially important to keep your website functioning properly. Your agency can offer ongoing support to help guarantee that your website is not just operational but optimized.
What are some examples of effective college websites? 
There are plenty of college websites to review to gather inspiration for your college or university, whether you're looking to tweak your website or complete a full overhaul. Here are a few examples of websites that meet the needs of both the college or university and its users:
Taking a minimalist approach, Kenyon College's website has an easy-to-navigate layout with a concise sidebar menu. The website also highlights the college's brand through the tasteful use of the school color purple on the homepage's background.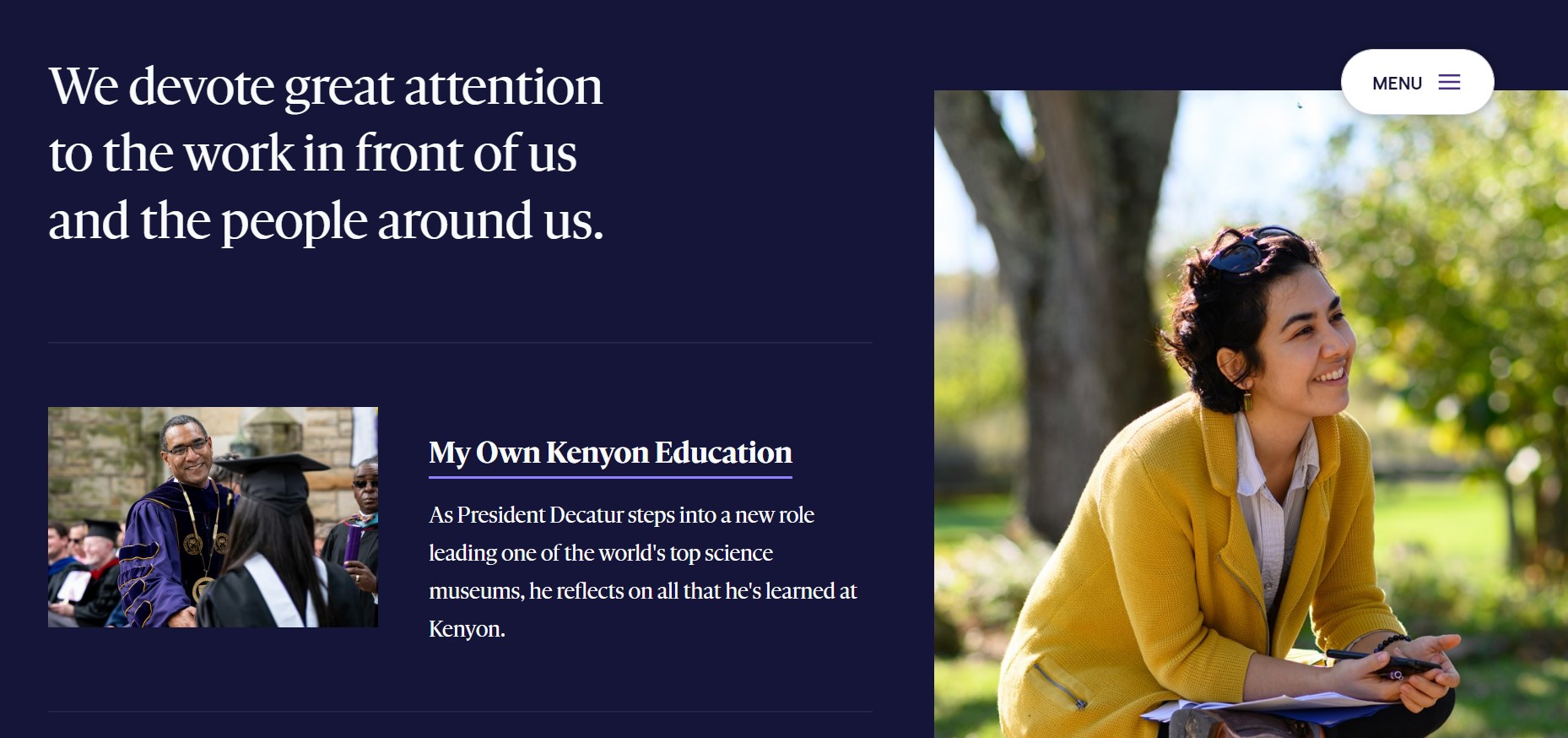 Stanford clearly lays out its top-priority landing pages on their homepage, allowing visitors to gain insight into the site's most relevant pages. Plus, Stanford keeps its user base updated on current events with links to articles about news in the Stanford area and beyond.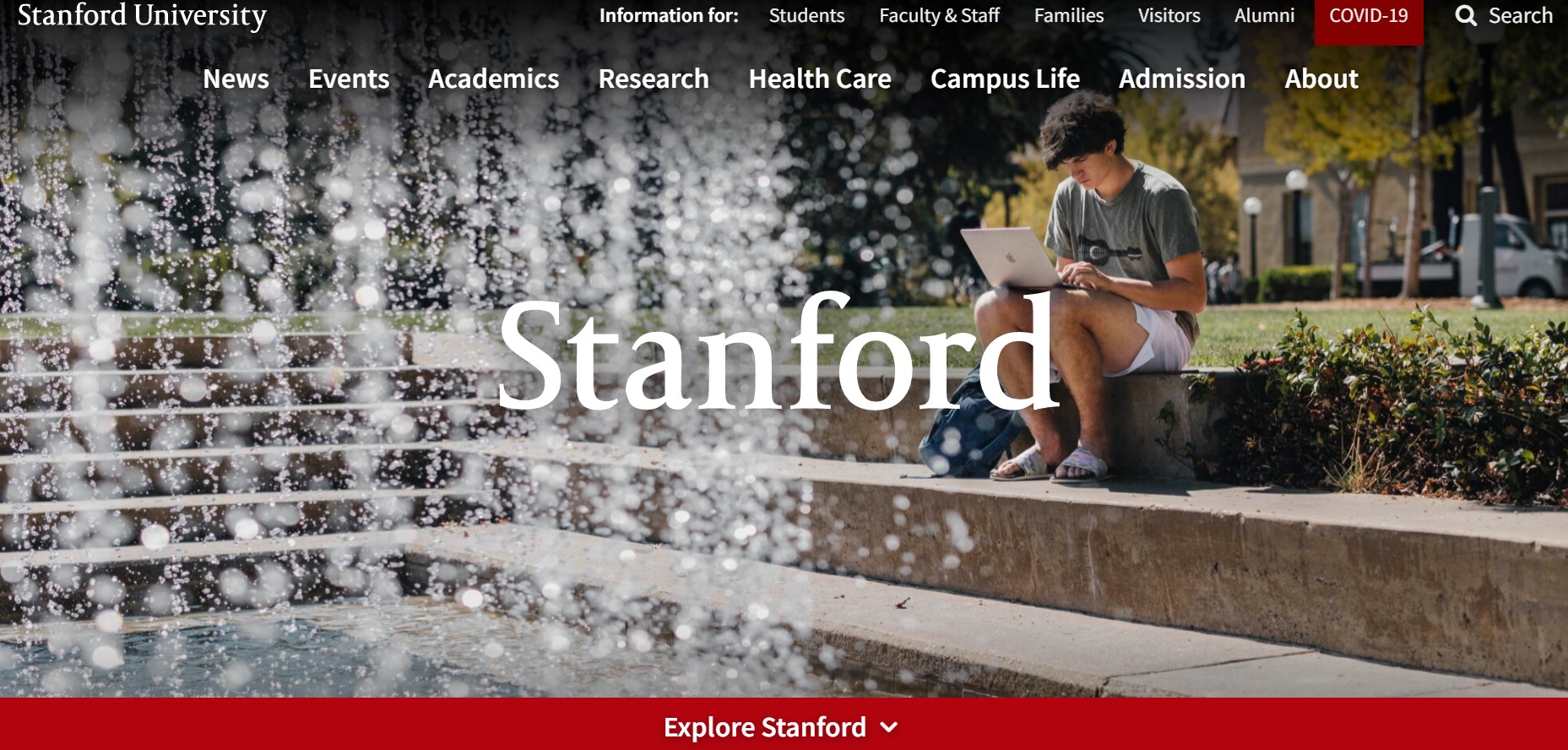 Rhode Island School of Design Alumni is a unique website, with an animated "News and Events" button at the top of the page. The website reflects the school's goals and values, allowing its brand to shine. At the same time, the site maintains an air of simplicity through its use of a black-and-white background.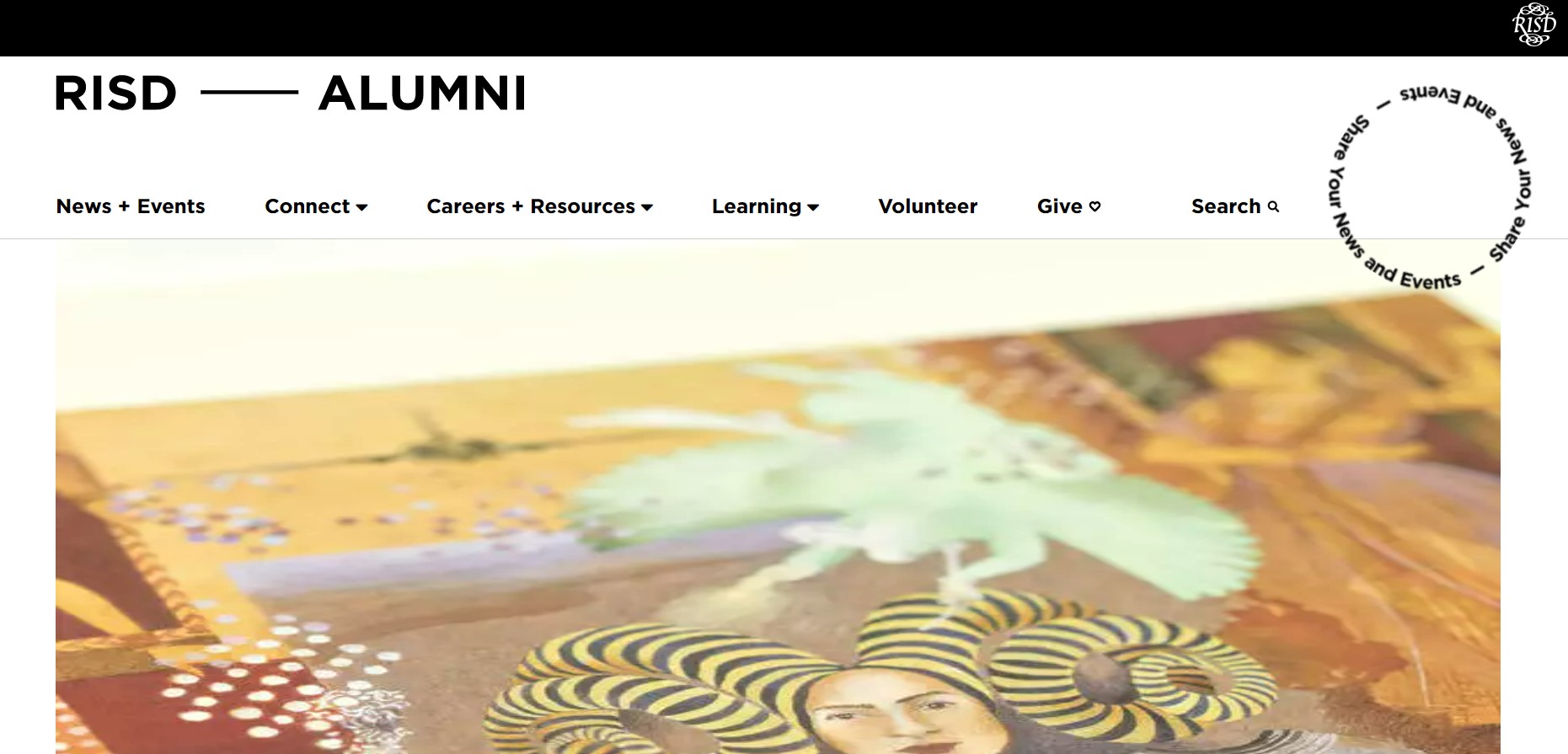 At the top of its homepage, Georgetown University provides a menu that segments its audience based on their relationship with the university. The site also includes a video across the homepage, allowing visitors to experience campus and Georgetown life from their first interaction with the website.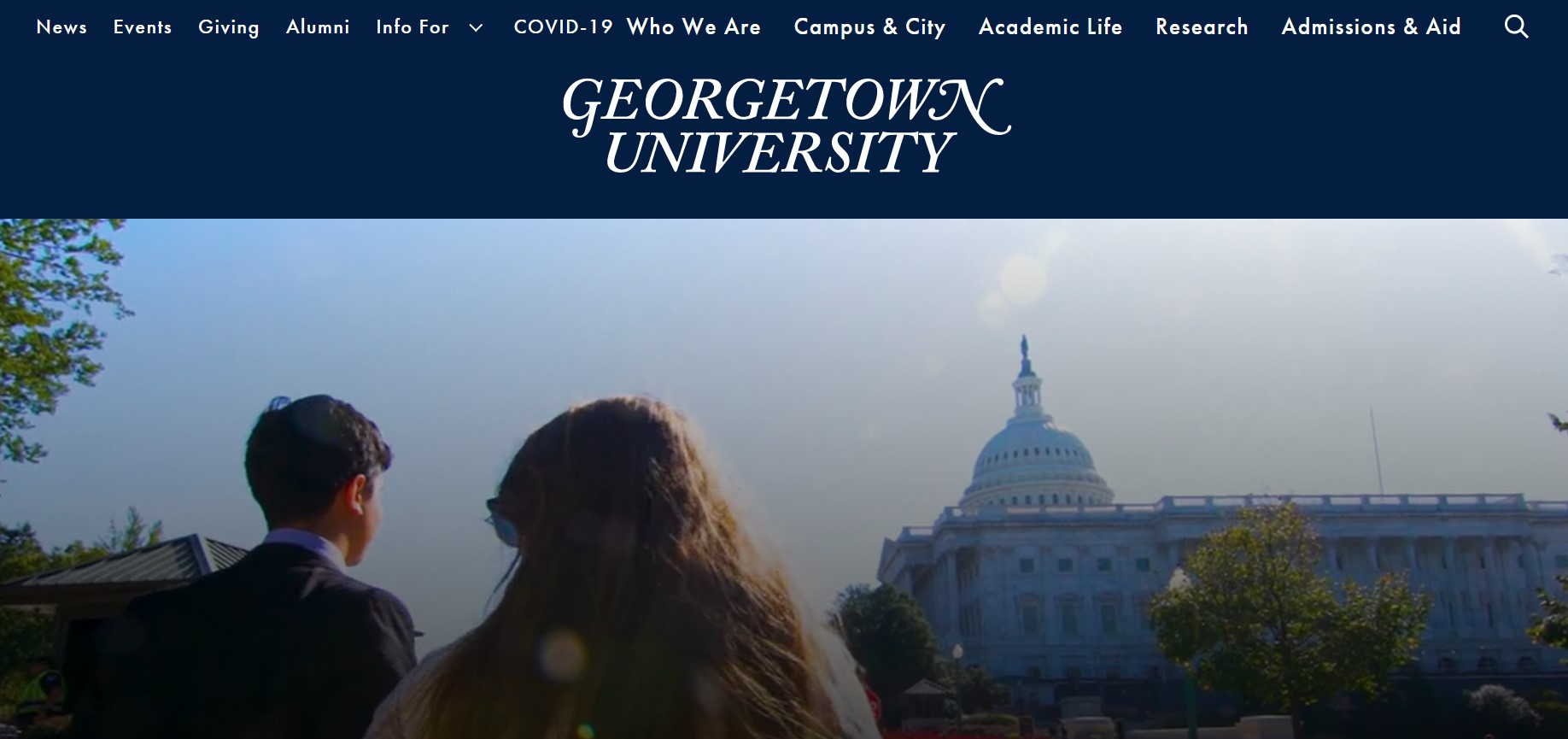 Other Resources to Explore
Nonprofit Basics – Learn more about nonprofit management essentials by exploring other expert resources.
The 20 Best College Websites (And What Makes Them Great) – Still searching for more inspiration? Visit Kanopi's roundup of the best college websites to explore more effective sites. 
Higher Ed Website Design: 10 Trends and Tips for 2022 – Read on for more information about making sure your college website is up-to-date, optimized, and relevant for today's users.
https://doublethedonation.com/wp-content/uploads/2022/12/Kanopi_Double-the-Donation_Nonprofit-Basics-_-College-Website_Feature-1.png
380
1000
Adam Weinger
https://doublethedonation.com/wp-content/uploads/2022/03/logo-dtd.svg
Adam Weinger
2022-06-21 19:40:39
2023-09-14 20:14:03
Nonprofit Basics: College Website